David DiBartolomeo
Select Tech Sales Corp
Williamstown, New Jersey
To support his growing family, David built an online business selling tech supplies and has been able to donate time and money to charities near and dear to his heart.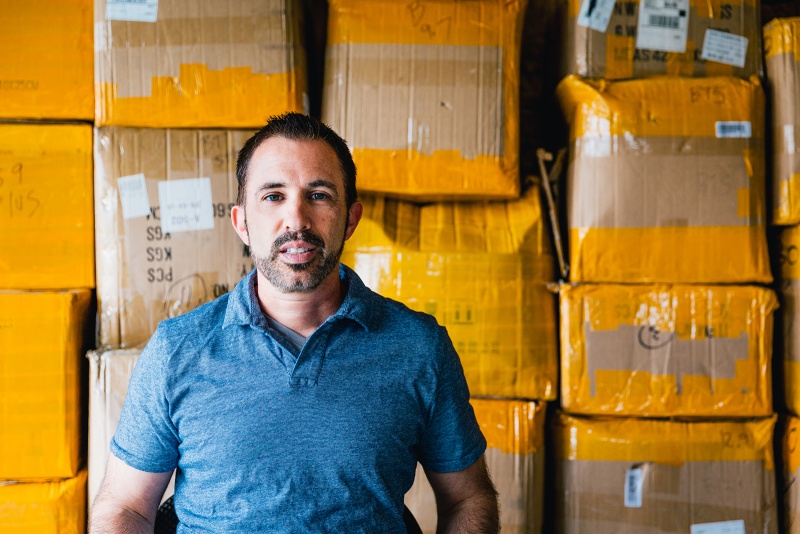 Q: How has selling on eBay contributed to your success?
A: eBay is where our success story began. Every step of this journey eBay has provided us the tools, support, and information we needed to grow and succeed. eBay's global e-commerce infrastructure allows us to make a presence to millions of buyers all over the world when they are ready to make an informed purchase. We can use eBay to study market trends, product saturation, and margin levels, and this data helps make our inventory decisions. Selling on eBay allows us to be open for business 24 hours a day, 7 days a week.
Q: Why did you first start selling on eBay?
A: Selling on eBay began as a way for us to start a small business to support our growing family of five without the large startup cost and overhead that is typically involved. eBay provides us with the ideal platform to reach millions of buyers not only domestically but all across the globe all day, every day. 
Q: What was the most memorable item you've sold on eBay?
A: Without a doubt, the fidget spinner craze of 2017. Our supplier informed us early on with the overseas demand for this product. I did some research on eBay and realized the market had an increasing demand here but not enough supply at the time. I also viewed the international eBay markets to validate the increasing demand. We were ahead of the market with inventory when the American demand began and were able to quickly become a leading wholesale supplier with over 45,000 units sold in only three months' time. We were selling wholesale to large companies, parties, events, as well as small businesses. It was a stunning example of the power and value eBay can provide to both the buyer and seller.  
Q: How has selling on eBay impacted your life?
A: I was working in a career I was not satisfied with and knew I had to make a change not only for myself but for our family. With only a small $500 inventory investment, I was able to grow a business on eBay, at my own pace and comfort level, while still working at my job. As the business and brand grew, I was able to comfortably transition into the business and leave my full-time job. I now operate a business that has re-energized me and made me realize that you get out of life what you put into it. With hard work and dedication, you can set and achieve your goals. I now have this confidence in myself I never knew was there. Selling on eBay has been such an empowering experience.
Q: How has eBay allowed you to give back to the charity, community, or cause you are passionate about?
A: We are actively involved with the eBay for Charity Program. This program allows us to choose our charity and set the percentage rate going to the selected charity. We support St. Jude Children's Research Hospital, Ronald McDonald House Charities, and The Make A Wish Foundation that are all world-class proven charities helping those in need.
Our family designed and sponsors the Ronald McDonald House "Butterfly Room," which is dedicated to a lost family member. Families can stay in this room for free while caring for their child at one of the region's top hospitals, C.H.O.P, and cancer centers. Ronald McDonald House Rooms offer families a place to rest and regroup just moments away from a sick child and allows parents to better communicate with their child's medical team and treatment plans. Sponsoring a room involves caring and maintaining a room that will care for others in need. We plan to dedicate and sponsor an additional room this year.