eBay's seller community is what makes our marketplace richly diverse. We recognize some of our most inspirational sellers with the Shine Awards for Small Business contest.
Shine Award Winners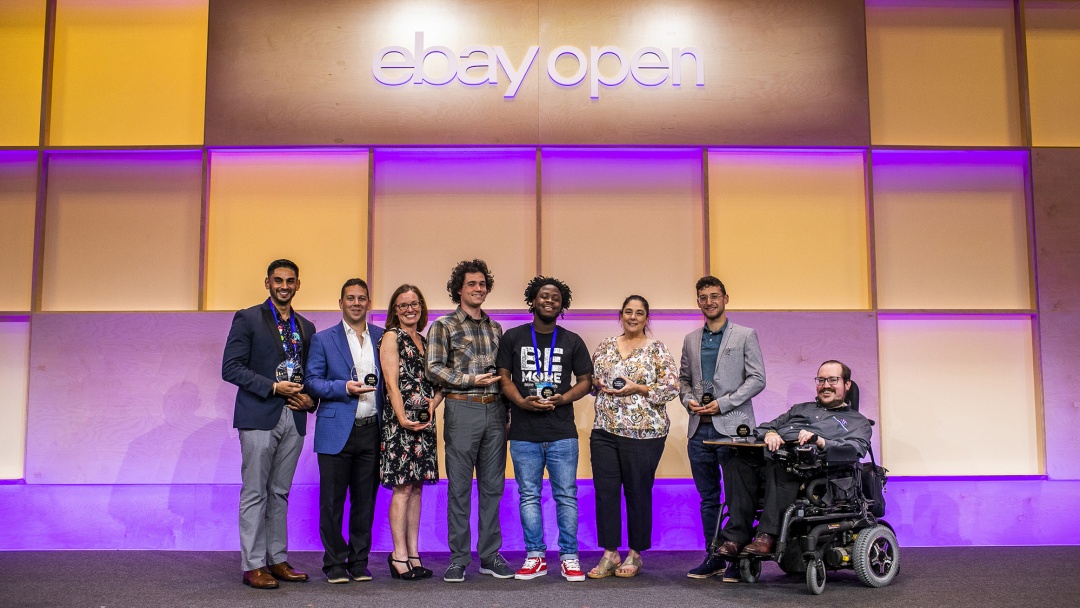 2019 Small Business of the Year
Grand Prize Winner

Jodi Rosenbaum

Jodi Rosenbaum founded More Than Words (MTW) in 2004 with a vision to provide at-risk young people the training needed to run a successful business. As a nonprofit social enterprise, MTW empowers nearly 400 Boston-area young people, ages 16-24, who are in the foster care system, court-involved, out-of-school or homeless to take charge of their lives by taking charge of a business.
Learn more about Jodi
"When young people work in an environment of success and compassionate accountability day-after-day, they are empowered to take charge of their lives."
The young people run a successful $4M bookstore, which includes a brick-and-mortar store and eBay ecommerce bookselling operation, and leverage the business to develop critical skills and hit measurable, positive outcomes in education, work, and life.
2019 Platinum Winners
Platinum Winner

Clara Jeanne LaCelle

In 2002, a failed business attempt left Jeanne LaCelle with several thousand dollars of sellable makeup inventory. When her friend introduced her to eBay, she applied the same grit, resilience, and resourcefulness she had while growing up in foster care to start her eBay business.
Learn more about Clara
"Watching my four children graduate from college 100% debt-free was most certainly the pinnacle of my eBay career."
Over the years, Jeanne grew her business and ultimately put her four children through college, completely debt-free. With her children taken care of and her financial burden erased, Jeanne turned her energy to supporting charities. She's donated over $150,000 to girls in the foster care system and helps train them on life skills to thrive.
Platinum Winner

Elijah McCloskey

Freewheel Madison was founded in 2003 by a group of Wisconsinites who wanted to expand access to transportation in the city. When he was 16 years old, Elijah McCloskey, then homeless on the streets of Madison, Wisconsin, discovered Freewheel and built himself a bicycle. Equipped with a form of transportation, Elijah found steady work, attended university, and eventually returned to Freewheel, where he has become Executive Director.
Learn more about Elijah
"Freewheel serves as a unique model for charities: non-profits can support themselves via eBay sales, so they're less reliant on grants and donations."
With resources from eBay and brick-and-mortar sales, Freewheel has provided transportation to over 12,000 people locally and globally, and Elijah has invested over 75% of his personal income back into the program. Elijah believes in the power of community—in the past year, he has organized meet-ups with other nonprofits, teaching them how to sell successfully on eBay to raise money for their businesses.
2018 Shine Award Winners & Finalists