As a global company, we strive to run our technology platforms, facilities, and systems in ways that challenge business as usual and break down conventions. We're continually improving the services we provide to our customers while radically reducing our environmental impact. We use our marketplace and retail partnerships to keep more products out of landfills and we explore opportunities to drive innovation that furthers our circular economy.
Below is a snapshot of our 2014 environmental footprint. Although the growth of our business increased our overall energy use and carbon emissions, the rate of that increase was reduced by our efficiency improvements and expanded use of cleaner energy
Greener Commerce
Each day, we connect hundreds of millions of individuals and retailers around the world through our portfolio of businesses. We understand that the energy we use to power these connections produces greenhouse gas emissions that contribute to global climate change and other environmental challenges. As we work to create a greener commerce platform, we're committed to being open about our impact, as well as reducing it by conserving energy and lowering carbon emissions throughout our operations. Our strategy for doing so is threefold: strive for radical efficiency in our facilities and processes, generate on-site clean energy when and where it makes sense, and procure additional clean energy from off-site sources.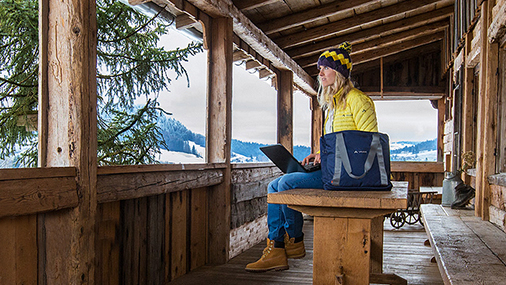 Greener Marketplace
As a global enabler of commerce, we know that consumption and environmental responsibility often stand at odds with one another. We believe in the power of our platform to extend the useful life of products and change the relationship people have with them over time. As one of the earliest peer-to-peer technology-enabled marketplaces, we've been keeping merchandise in circulation and out of landfills for nearly twenty years. In recent years, we've worked to amplify this effort through partnerships with like-minded brands.
Raising Our Voice
We believe in the power of our voice and global brand to affect industry-shifting policy change. We're active at every level – local, state, national, and global – on issues that we believe will make a meaningful difference over the long term.
We align with other global brands through advocacy organizations like Businesses for Innovative Climate and Energy Policy (BICEP) and trade associations like Information Technology Industry Council (ITIC) to weigh in and add our voice to the conversation.
We also regularly join forces with nonprofit advocates, peer companies and other stakeholders through memberships and affiliations such as Business for Social Responsibility (BSR). This facilities engagement in industry-level problem solving and innovation, publishing white papers and sharing best practices and lessons learned to advance ourselves, our peers and all of our stakeholders toward a better future.