Applications are now closed. Thank you for your interest.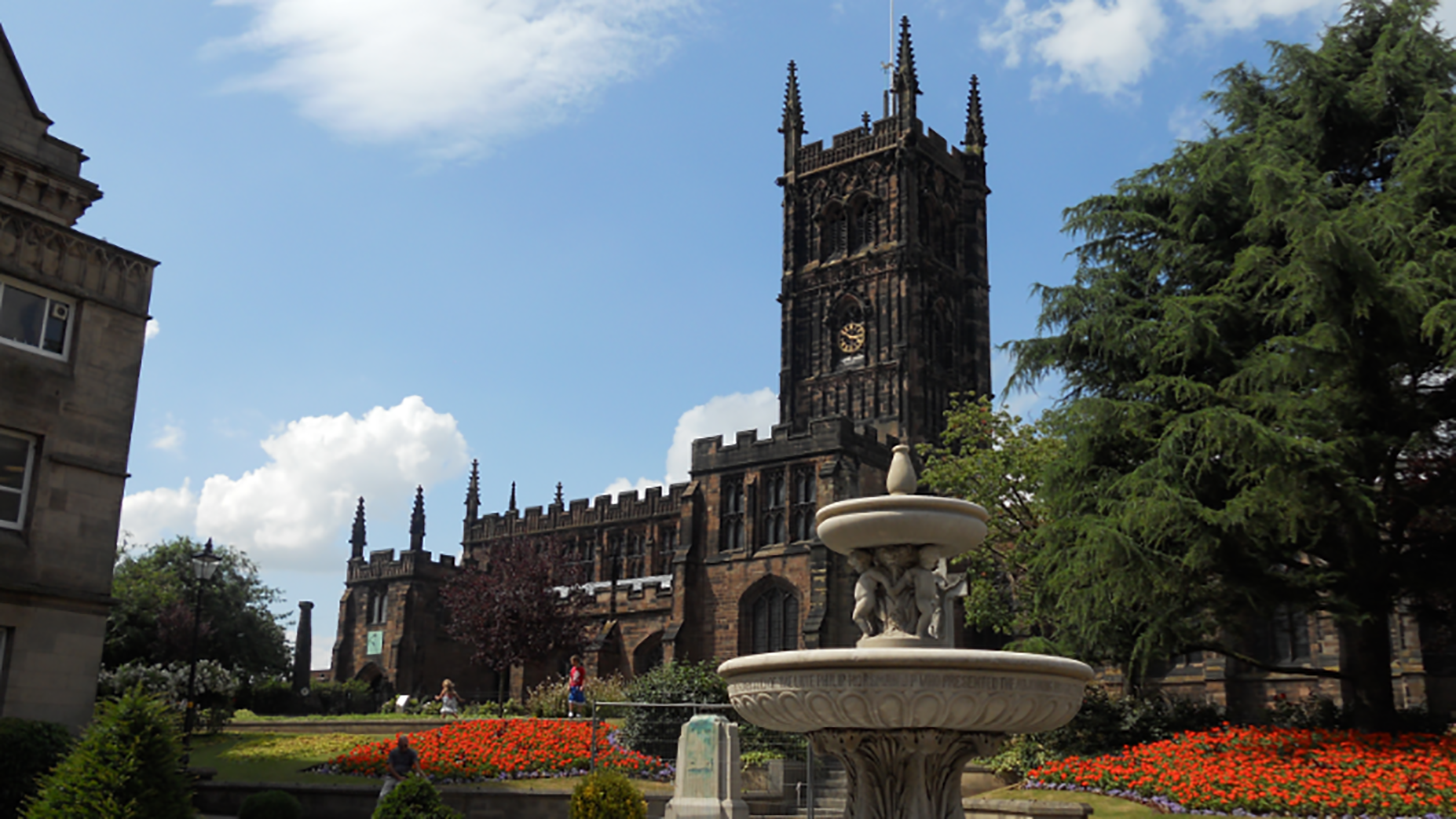 Hello, Wolverhampton!
At eBay, our mission is to create opportunity for all. Supporting entrepreneurs and small businesses in communities around the world is central to this mission – it's why we come to work each day, and it's why we're here in Wolverhampton. After a nationwide search, Wolverhampton was selected for eBay's first Retail Revival in the UK based on the strength and diversity of its local retail community and the City of Wolverhampton's support of small business.
Benefits of Retail Revival
Retail Revival is a 12-month program that offers participating small businesses ongoing support to launch and grow on eBay. Specifically, participants can look forward to:
| | |
| --- | --- |
| | Onboarding Support: eBay will help Retail Revival participants get started on eBay, including setting up their accounts and stores. |
| | Training & Education: Retail Revival sellers will participate in a comprehensive training program that covers eBay selling basics as well as strategies for getting the most out of eBay's platform and tools for boosting sales. |
| | Ongoing Support: Retail Revival sellers have access to a dedicated customer service team that will provide strategic guidance and troubleshooting support to enable their growth on eBay. |
| | Store Subscription: Retail Revival sellers receive a complimentary one-year store subscription, which offers free listings, shipping supplies and other valuable perks. |
| | Marketing & PR: eBay will highlight and help drive traffic to participating sellers' eBay stores through a dedicated landing page on eBay.co.uk. eBay will also feature select Retail Revival sellers across its online and social media channels and in opportunities with local, regional and national press outlets. |
of items now sold on eBay are new or unused
of items on eBay are listed at a fixed price
General eBay Benefits
In addition to the unique benefits offered through the Retail Revival program, eBay offers many more perks and opportunities to help your business grow.
Here are some of the things our sellers love most about eBay:
Massive customer base. 175M active buyers use eBay in 190 markets worldwide.
Global reach. 97% of eBay commercial sellers (sellers with more than $10,000 in sales annually) sell internationally.
eBay's an ally, not a competitor. As a pure marketplace, eBay only succeeds when its sellers succeed. That's why we are committed to supporting and enabling our sellers every step of the way.
Variety of value. While many customers continue to look to eBay to find their second-hand treasures, 80% of items now sold on eBay are new and unused.
No bidding required. 89% of items on eBay are listed at a fixed price, not auction.
World-class infrastructure at your fingertips. Whether it's tools to ship globally with ease or customised promotional tools, eBay offers solutions that meet sellers' needs no matter where they are on their business journey.
Fair transaction fees. At just 10%, eBay's transaction fees are lower than many competitors (and some categories offer even lower final value fees). PayPal fees may also apply.
Mobile Friendly. The majority of consumers now use their mobile devices to make purchases. eBay's highly-rated app has been downloaded 414 million times.
Opportunities to give back. Sellers can donate a percentage of their proceeds to any nonprofit registered on eBay for Charity. Since its inception in 2005, eBay for Charity UK has generated over £100M in donations to UK charity organisations. In support of these generous contributions, eBay reduces its transaction fees by the same percentage of the donation for each eBay for Charity sale.
What's the catch?
That's the best part: there is no catch! This program is being offered completely free of charge to both the City of Wolverhampton and all participating sellers. All we ask is that Retail Revival sellers devote the requisite time and effort to the program across its entire 12-month duration. This ensures the best possible outcomes for their businesses.
In general, participating sellers are required to:
Attend the full-day kick-off event on November 2nd.

Consistently participate in 1:1 coaching calls, webinars and other introductory training activities for the first 2-3 months of the program

Participate in supplementary trainings and events beyond introductory period (usually monthly)

Provide program feedback via regular surveys

Dedicate at least 10 hours/week, on average, to maintaining, promoting and growing their eBay business (learning, listing inventory, fulfilling orders, managing customer inquiries, etc.) for the duration of the program. This can be done by the business owner directly or via a dedicated staff member.
Without exception, the most successful sellers in Retail Revival and on eBay in general are the most active, creative and committed. The program has been designed to help you succeed, but ultimately your results are in your hands.
The selection of successful applicants is at eBay's sole discretion.