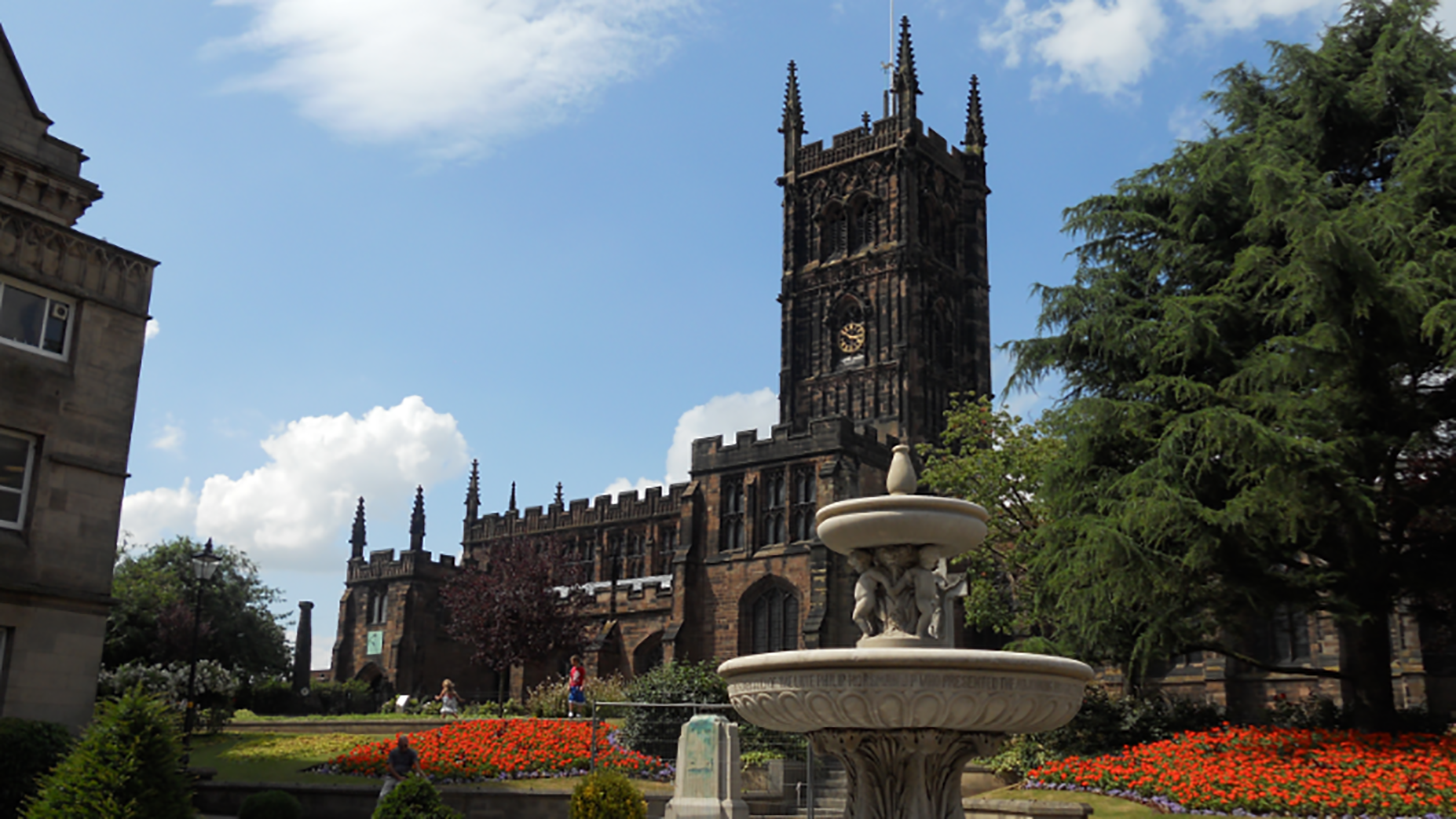 Hello, Wolverhampton!
At eBay, our mission is to create opportunity for all. Supporting entrepreneurs and small businesses in communities around the world is central to this mission – it's why we come to work each day, and it's why we're here in Wolverhampton. After a nationwide search, Wolverhampton was selected for eBay's first Retail Revival in the UK based on the strength and diversity of its local retail community and the City of Wolverhampton's support of small business.
What Is Retail Revival?
At eBay we believe that the high street and online are two sides of the same coin. To show this we've partnered with the City of Wolverhampton in the UK – helping local retailers evolve for the 21st century, boosting the experience they offer in physical shops with the ultimate convenience of online.

We know this works. eBay launched its pilot Retail Revival program in Akron in the United States in March 2018 and has since successfully launched programs in Lansing, Michigan, Greensboro, South Carolina and Halifax, Canada. With training and support, Wolverhampton businesses reached £1M in sales just three months after the announcement of the programme.
eBay is Proud to Partner With and Support: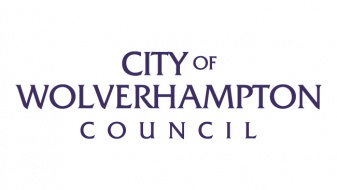 In partnership with the City of Wolverhampton, eBay launches its 3rd Retail Revival program.
Homesmart Blinds is a new business in Wolverhampton using ecommerce to boost their home installation business.
Tony's Deli is a Wolverhampton based French-style deli providing a wide range of cheese, cured meat, sauce and more.
Meet Mike, Rai, Fred, Jade & Ed—five hardworking entrepreneurs.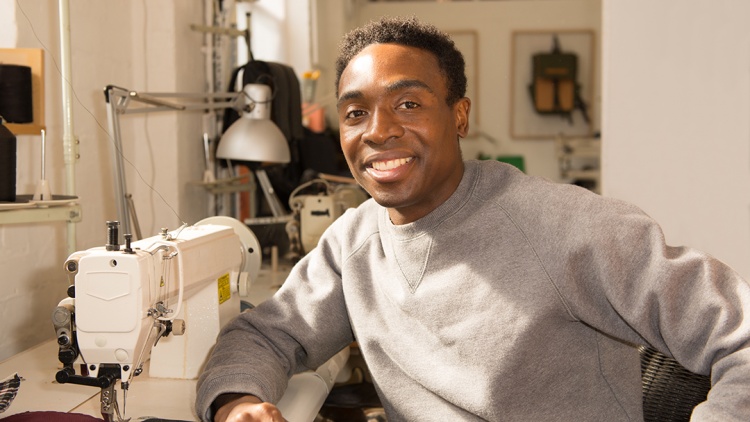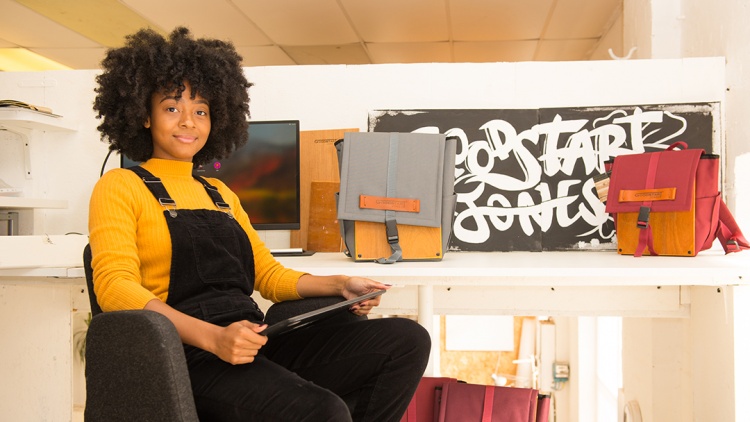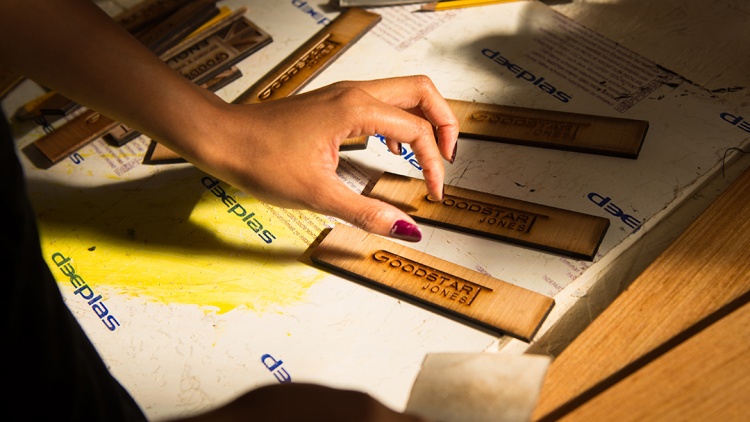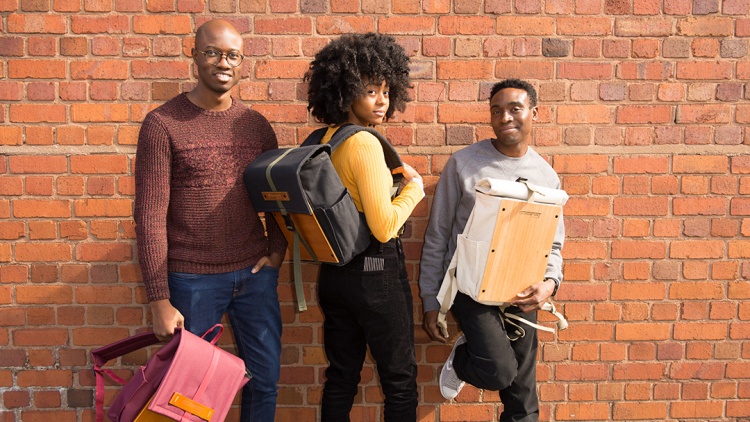 As a small, independent business we focus 90% of our time on making our products the best they can be. We're a proud Wolverhampton business and we want to use the internet to show the world what we can do.
Featured Seller

Sustainable style

Goodstart Jones is a British Bag & Luggage label born out of a passion for creative exploration, adventure and social experiences. Using sustainably sourced wood, Wolverhampton local, Paul Jones, and his team create unique, functional and high-quality designs that will last.
As a small, independent business we focus 90% of our time on making our products the best they can be. We're a proud Wolverhampton business and we want to use the internet to show the world what we can do.
Sustainable style
Located in Wolverhampton, in the heart of the UK, Goodstart Jones is a small, independent business that designs and produces stylish, innovative backpacks "for the sociable urban adventurer and cultural explorer."
Their signature 'Woodsack Collection' is a manifestation of Goodstart's belief in the importance of practicality, creativity and individuality, featuring a distinctive panel of eco-friendly wood for extra durability.
The business currently employs three people and operates by founder Paul Jones's mantra: "Make a good start, Jones."
Paul hopes to expand Goodstart Jones in the future and utilise eBay's global reach to attract more international customers in Asian markets.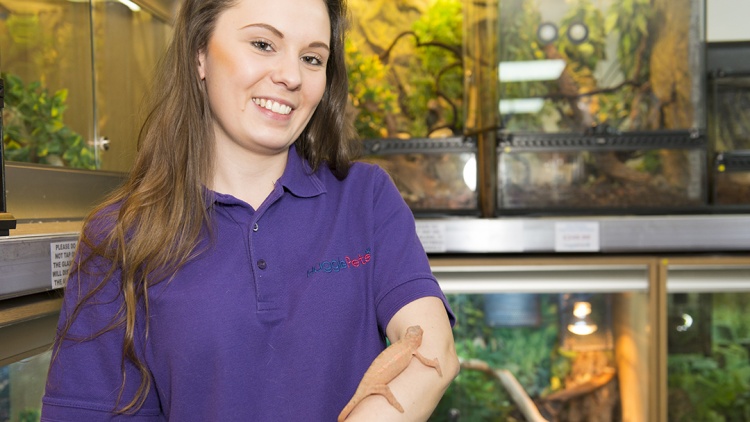 Featured Seller

Animal lovers

Leading Pet, Reptile and Aquatics retailer in Wolverhampton. Hand selecting the highest quality products for pet owners in the UK, HugglePets are passionate about pets. The team also give back to the community with projects that utilise animal-related therapy and initiatives that support mental health and social integration.
Shop Local Now
Shop Wolverhampton's Finest Finds from local makers, businesses and entrepreneurs.
Home Grown
Visit our pop-up celebrating local businesses born and raised in Wolverhampton.
Benefits of Retail Revival
Retail Revival is a 12-month program that offers participating small businesses ongoing support to launch and grow on eBay. Specifically, participants can look forward to:
| | |
| --- | --- |
| | Onboarding Support: eBay will help Retail Revival participants get started on eBay, including setting up their accounts and stores. |
| | Training & Education: Retail Revival sellers will participate in a comprehensive training program that covers eBay selling basics as well as strategies for getting the most out of eBay's platform and tools for boosting sales. |
| | Ongoing Support: Retail Revival sellers have access to a dedicated customer service team that will provide strategic guidance and troubleshooting support to enable their growth on eBay. |
| | Store Subscription: Retail Revival sellers receive a complimentary one-year store subscription, which offers free listings, shipping supplies and other valuable perks. |
| | Marketing & PR: eBay will highlight and help drive traffic to participating sellers' eBay stores through a dedicated landing page on eBay.co.uk. eBay will also feature select Retail Revival sellers across its online and social media channels and in opportunities with local, regional and national press outlets. |
local retailers participating
Avg. Sales Growth reported by participating businesses
General eBay Benefits
In addition to the unique benefits offered through the Retail Revival program, eBay offers many more perks and opportunities to help your business grow.
Here are some of the things our sellers love most about eBay:
Massive customer base. 182M active buyers use eBay Marketplace in 190 markets worldwide.
Global reach. 97% of eBay commercial sellers (sellers with more than $10,000 in sales annually) sell internationally.
eBay's an ally, not a competitor. As a pure marketplace, eBay only succeeds when its sellers succeed. That's why we are committed to supporting and enabling our sellers every step of the way.
Variety of value. While many customers continue to look to eBay to find their second-hand treasures, 81% of items now sold on eBay are new and unused.
No bidding required. 91% of items on eBay are listed at a fixed price, not auction.
World-class infrastructure at your fingertips. Whether it's tools to ship globally with ease or customized promotional tools, eBay offers solutions that meet sellers' needs no matter where they are on their business journey.
Fair transaction fees. At just 10%, eBay's transaction fees are lower than many competitors (and some categories offer even lower final value fees). PayPal fees may also apply.
Mobile Friendly. The majority of consumers now use their mobile devices to make purchases. eBay's highly-rated app has been downloaded 530 million times.
Opportunities to give back. Sellers can donate a percentage of their proceeds to any nonprofit registered on eBay for Charity. Since 2007, eBay for Charity UK has generated over £141M in donations to UK charity organizations. In support of these generous contributions, eBay reduces its transaction fees by the same percentage of the donation for each eBay for Charity sale.