Workforce
eBay New York Opens Their Doors to Create Opportunity and Access
eBay New York spearheaded more than 48 diversity and inclusion-focused events in 2017. Between running the startup accelerator program Friends of eBay, you might find them hosting a meetup for Veterans in Tech, running Hack Foster Care, or planning Learn to Code events.
Julia Neznanova, Director of Friends at eBay, believes these efforts have major benefits for business. Such was the case for PideloRapido, a Guatemalan start-up making delivery affordable for consumers in Latin America and the Caribbean. "In Latin America, you can't just order an iPhone or clothes online. Shipping would be $150-$300 per item and there's no guarantee of delivery," Julia explains. PideloRapido developed a process that dropped the price of shipping by about 70%.  After graduating from the Friends of eBay program, and formally partnering with eBay, they're able to offer Latin American consumers the same online shopping standards available in the US.
Platform Evangelist, and Strategic Partnerships Lead at Friends of eBay, Laura Watkins, believes D&I is directly tied to eBay's core identity: "eBay was founded on the belief that everyone should have access to the global economy with the lowest possible barrier to entry," she says. "Making eBay's partner community as diverse as our users," Laura adds, "is just another way of powering eBay's own mission statement: to enable economic opportunity around the world."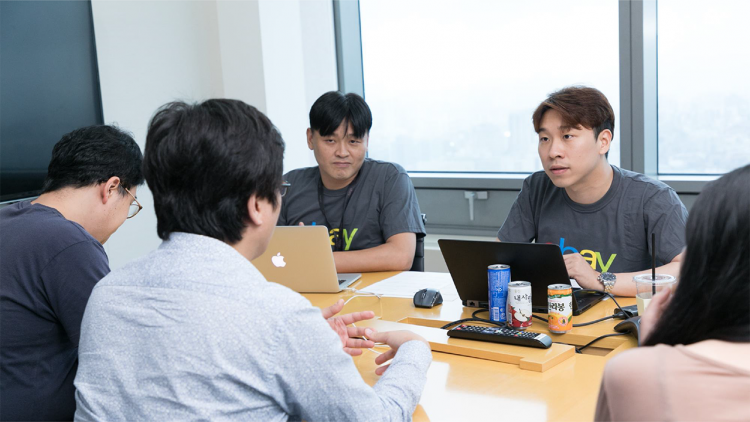 South Korea Tackles Bias in Resume Reviews
Sometimes the key to diversity and inclusion is what you don't see.
eBay South Korea's summer internship program is among the most competitive in the country, with over 1,500 applicants typically applying for just 25 slots. By most standards, the summer internship program has been a highly successful one, bringing top candidates from South Korea's best universities.
But eBay South Korea's recruitment team wondered whether they could do more to give talented students from all schools — regardless of prestige — a fair chance. Their solution: eBay's first resume blinding experiment. For internship resumes in 2017, they would remove (or "blind") any characteristics irrelevant to the job — removing any mention of gender, ethnicity, nationality, age, university name and would not solicit photos (a common practice in South Korea). "We preferred to see their values, their passion, their insight and creativity," says recruiter Serena Kang.
After announcing the applications would be blinded, the team received a recorded-shattering 3,491 submissions. It was eBay South Korea's most diverse intern class ever. Surprisingly, when gender was blinded, the number of female students accepted jumped from 50% to 70%. eBay South Korea hopes to expand these practices, once tested, beyond the internship program to include all new hires.
Our People
Miwa Takaki
Senior Technical Product Manager | Buyer Experience | New York, NY
D&I is about breaking down the barriers associated with identity. And that journey begins long before someone reaches the job application.
Almost nothing about Miwa Takaki's road to eBay was typical. She started a degree in political science until enrolling in her first engineering and design class. "We worked with stroke patients to create a device to help them put on shoes. It was an eye-opening process," she says. From that moment, Miwa began considering a career in tech.
At eBay, Miwa marries her passion for solving technical problems with her commitment to diversity and inclusion. Last year, she partnered with John Cline, an engineering manager at eBay to launch Code/Interactive's Tech Career Accelerator Program (TCAP). TCAP helps students from underrepresented groups gain access to mentorship, networking and resources in tech. "TCAP provides students with the academic support and network needed to get access to tech companies like eBay," she says. Though it's a standalone nonprofit, its biggest sponsors are eBay's Core Product and Tech Division and its Diversity & Inclusion Team.
Miwa feels her new position is ideal for empowering her to create opportunities for people who are like her — passionate and capable — yet non-traditional. "D&I is about breaking down the barriers associated with identity," she says. "And that journey begins long before someone reaches the job application."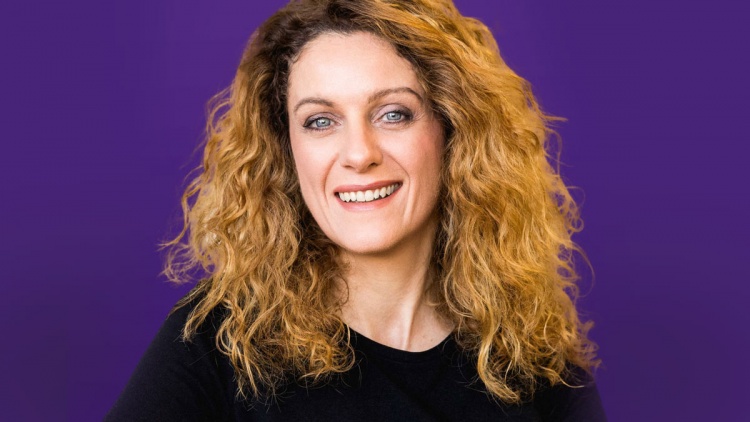 Roisin Parkes
Chief Technology Officer | Gumtree Australia, an eBay business | Sydney, Australia
I started programming when I was 9 years old, but never considered it as a career when I was young. My tech heroes were all men.
Growing up as a tech-obsessed young woman in Ireland, Roisin was keenly aware of the lack of female representation in tech. "I started programming when I was 9 years old, but never considered it as a career when I was young. My tech heroes were all men," she says. And at a recent summit, Roisin noticed that of nearly 80 Chief Technology Officers, she was one of very few women in the role — this encouraged her to dig deeper.
Some self-reflection, combined with qualitative and quantitative research on what moves the diversity needle in tech, led to a solution that has evolved how Australia's office identifies talent. "We have to approach recruitment in a more personal way," she says. Roisin has since doubled down on attending meetups for groups like Women in Tech, Girl Geek Dinners, Women Who Code and Code Like a Girl. "We've also started hosting a lot of these meetups in our office to demonstrate our commitment to diversifying our talent pool," she says.
But real change requires a multi-layered approach that goes beyond recruitment. Gumtree Australia also sponsors events such as Vogue Codes and organizations like Code Club Australia, which provides free coding classes for thousands of children and teachers.