Our community of sellers make eBay one of the most diverse marketplaces in the world. Nowhere is this more evident than in our annual Shine Awards for Small Business contest, which recognizes some of our most inspirational sellers.
Every year, thousands of submissions are narrowed down to a cohort of best-in-class sellers with one ultimately chosen as eBay's Small Business of the Year. Selected by the eBay community, these shining business owners and entrepreneurs are celebrated at eBay Open, our premier seller conference, and throughout the year.
Learn more about the 2019 Shine Awards.
The 2018 Shine Awards Finalists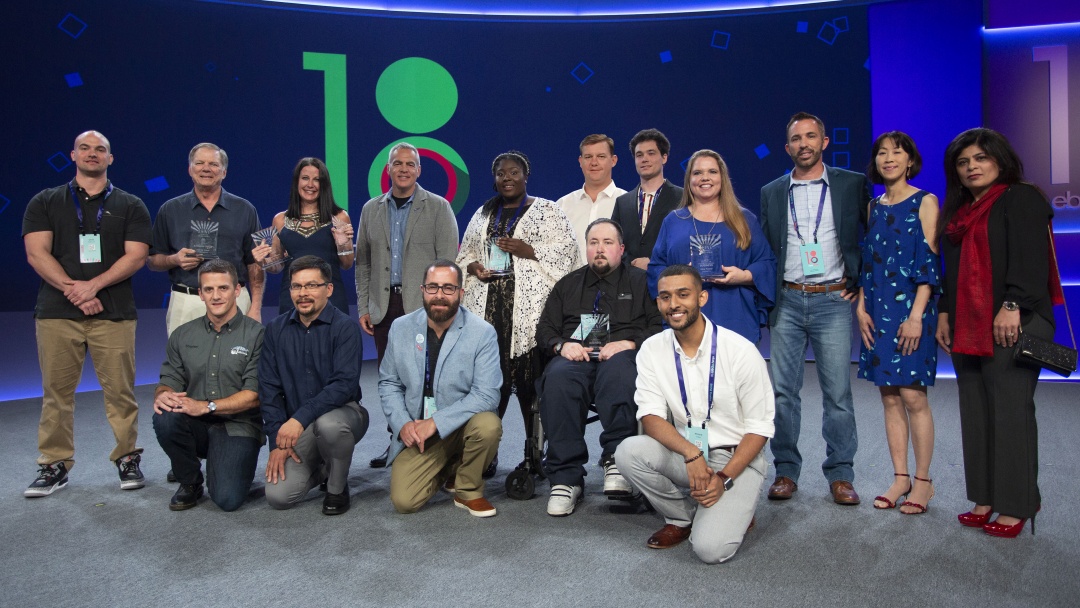 2018 Small Business Winners
2018 Small Business Finalists
David DiBartolomeo, Everyday Hero
Jon Gottschalk, Global Business
Shazia Haroon, Woman or Minority-Owned
Chris Holbrook, Young Entrepreneur
Elijah McCloskey, Everyday Hero
John McTighe, Click-and-Mortar
Prince Patel, Young Entrepreneur
Stephen Rines, Young Entrepreneur
Scott Rowbotham, Click-and-Mortar
Bonnie Sugawara, Woman or Minority-Owned