For Your Consideration: Our PanelPicker Submissions for SXSW 2015
By: Ana Cantu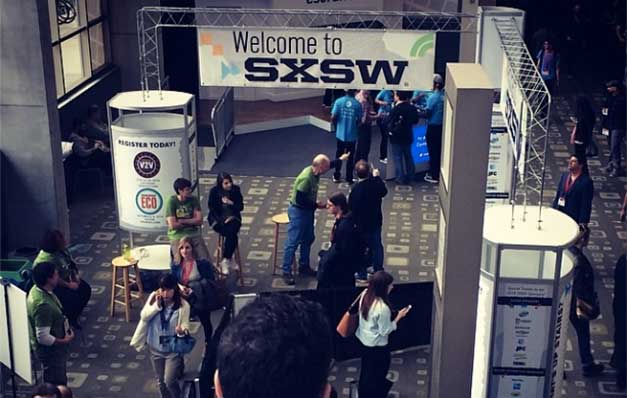 Though it feels like just yesterday that eBay Inc . employees and executives presented at South by Southwest Interactive, people have already started to vote on which sessions they'd like to see at the 2015 event in Austin.
At the SXSW PanelPicker site, users can check out nearly 5,000 proposals for panels, workshops and discussions, and vote up their favorites. SXSW employees will then determine the 2015 schedule by factoring in the public vote, staff opinion, and the input of the SXSW Advisory Board. Community voting will be open until Sept. 5.
Here are some of the panel ideas we've submitted:
Retail Tech  – What Does the Future Have In-Store?
Retail is undergoing a radical transformation, and a new breed of retailer is rapidly turning the industry on its head. With the growth wearable tech, stores are no longer the end-all-be-all. And they're changing so rapidly that the boundaries of stores, delivery, and even workers are changing by the day. A panel led by Healey Cypher, head of retail innovation, will cover how to gather the same data in store as online, how to gather new data, and how to intelligently cut through the noise of all of the emerging retail tech to learn what's worked and what's failed. You'll leave with a framework for how to assess your retail strategy moving forward.
From Google to Apple to eBay: Reimagining Commerce
Tasked by eBay with unlocking the next wave of shopping experiences for buyers and sellers, Chief Product Officer for eBay Marketplaces RJ Pittman will detail specific ways organizations can adapt to today's new shopping reality and better engage consumers. Pittman will also draw on his experience leading Google's consumer search properties and time as head of Apple's ecommerce platform to break down how ecommerce has evolved and which trends to pay attention to over the next decade. From how to sell across multiple screens, to creating personalized shopping experiences, this session will offer practical lessons relevant to any commerce organization.
How We Shop: The Presentation of Curation
From storefronts, to desktops, to the smartphone in your pocket, the future of shopping will offer endless possibilities to discover, browse and buy. With shoppers able to indulge anywhere and anytime, the challenge is to curate an experience that is personalized, engaging and intuitive. This panel brings together a select group of commerce experts – from one of Fast Company's 2014 Most Creative People in Business to eBay's VP of Design and former Creative Director for the Apple Online Store – to break down the art and science of curation. Learn how to engage consumers through storytelling and the keys to creating personalized experiences across devices and platforms.
Have you dreamed of quitting your job and starting your own business? There's now a resurgence of people starting small businesses, taking advantage of new technology that makes it cheaper and easier than ever to make their dreams a reality. Join Brad Brodigan, Vice President/General Manager Retail of North America, PayPal, as he hears from three small business leaders who have followed their hearts and do what they love.
Is That a Wallet on Your Wrist, or Are You Just Happy to See Me?
A Nielsen report suggests that about 36 million American adults own and use some form of wearable technology. But what's next? The wearable wallet. Research predicts retail revenue from smart wearable devices, including smartwatches and glasses, will reach $19 billion by 2018. Wearable payments will further connect our digital and physical worlds—bridging the gap between online and offline shopping experiences. Join this session with PayPal and ReadWrite as they share recent studies and discuss this new trend and what's to come.
Marketing to Millennials: Putting People First
Millennials are 24 percent of the US population and will represent 70 percent of its workforce in just 15 years. This group yearns to make a difference and wants more meaningful connections with people who share their dreams for the world. How do brands reach these young idealists? From using data and technology to tell your story in a more meaningful way and designing products that connect people on mobile and wearable devices first, we discuss how brands can become more human and relatable for the Millennial crowd.
Venmo Me! Is Money Less Taboo in the Social Economy?
As the Millennial generation, which grew up with social media, begins to comprise a significant portion of our economy, we'll see payments become more social. Apps like Venmo have been successful in mixing social with payments, but the phenomenon of social commerce is still in its early stage. Braintree CEO Bill Ready – whose platform powers disruptive commerce – and Mike Isaac, technology reporter for The New York Times – will discuss how social commerce is likely to evolve in the coming years and which players will propel the movement forward.
Sign up to login and vote if you'd like to see our panels!