eBay Inc. Announces Anita Borg Institute Sponsorship
By: Kirsten Wolberg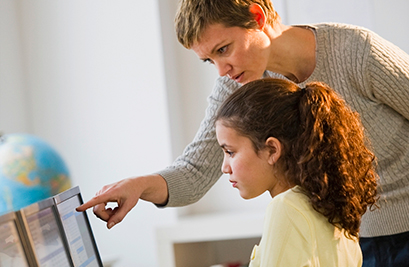 Having access to a thriving network of supportive women can make a huge difference to a woman seeking to distinguish herself in a technology career. Personally, I've benefited from an amazing network of female colleagues (many of whom are now personal friends) that I've gained throughout my career.
Today many environmental and social barriers still block women's participation and progress in science, technology, engineering, and math. eBay Inc. is committed to encouraging women in technology careers, and I am pleased to say that eBay Inc. is now a member of the Anita Borg Institute (ABI).
At eBay, including here at PayPal, we are actively working to increase the number and influence of women in our workforce – and our mission is directly aligned with ABI's. Given the strong alignment between our goals, I believe that the Anita Borg Institute is one of the best organizations we can affiliate with and leverage to achieve our objectives.
Our sponsorship opens doors to opportunities that will provide significant benefits to our technologists and our global organization.
• Earlier this week, we welcomed Dr. Telle Whitney, president and CEO of the Anita Borg Institute, to speak with team members and future technologists at our eBay Inspire! Scholars Day.
• We are excited to take part in the upcoming Grace Hopper Celebration of Women in Computing – India in Bangalore, the largest gathering of women in computing in India. And we're thrilled that Raji Arasu, CTO for StubHub, will be the keynote speaker at this important event.
• Finally, we are participating in the Anita Borg Top Company for Technical Women Survey for the first time, a survey that will provide us with industry benchmarks and let us know how we are doing supporting women in technology careers at eBay.
ABI will give the women of eBay access to female mentors, exposure to female-led technology innovation, and avenues to opportunities for learning and development. I am excited about the new opportunities our sponsorship offers. We will take full advantage of the consortiums and forums to recruit top female talent and to more firmly establish Ebay Inc. as a great place for women to work.