eBay Inc.'s John Donahoe Responds to Non-Binding Proposal to Spin Off and Separate PayPal
By: John Donahoe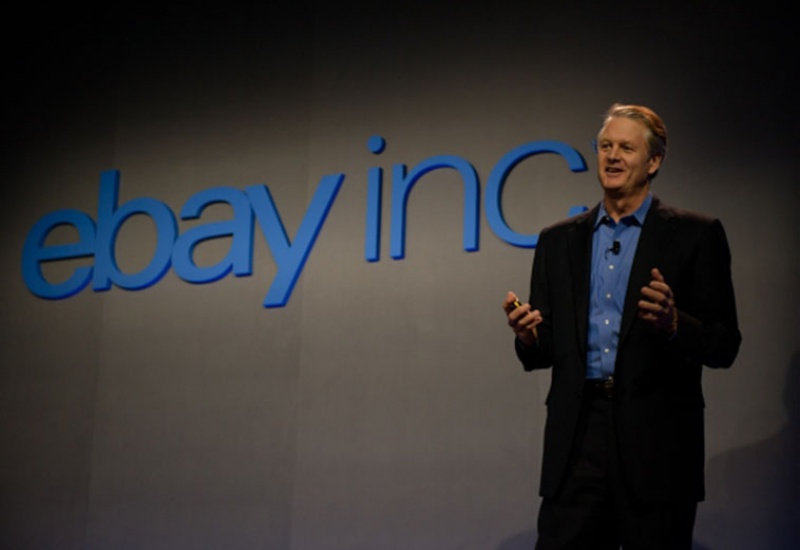 I want to take a few minutes to speak about the proposals we have received from Carl Icahn. Mr. Icahn has proposed nominating two of his employees to our Board of Directors. He is also submitting a non-binding proposal to spin off and separate PayPal.
Our board and management team welcome the perspectives of all shareholders. And I spoke with Mr. Icahn briefly last week to hear his views. We are committed to enhancing value for all shareholders, and will continue to pursue strategies we believe will enable us to achieve this objective.
Our board's nominating and governance committee will consider Mr. Icahn's nomination of his employees in the ordinary course of business.
Let me remind you that we have an exceptionally strong board, with a diverse group of highly qualified directors. In fact, we have a world-class board. Our directors have deep experience in the technology and financial services sectors and a track record of value creation. This is the standard by which all future candidates will be assessed.
Our board and management team also assess the company's strategic direction on a regular basis. So you won't be surprised to hear that this is not a new idea. Rest assured that when we see a path that unlocks value, we will pursue it. For example, in 2009 we divested Skype because synergies did not exist. This demonstrated our commitment to making rational decisions that are in the best long-term interests of the company and our shareholders.
But based on what we see today, we continue to believe that the company, our customers and our shareholders are best served by keeping PayPal and eBay together. In short, we believe this is the best way to maximize shareholder value. Our board is unified in its view on this.
Let me give you some context as to why we believe this.
For more than 18 years, our company has focused on enabling global commerce. Connecting buyers and sellers – anytime, anywhere – is how we drive growth and create value.
Payments is an essential part of commerce. Everyone loves to shop. No one loves to pay. So we focus on taking the friction out of paying. We strive to make it easy, safe and secure. And we're innovating to make payments a way to drive engagement and create more value for consumers and merchants.
This is what we do – and we have been successful exactly because PayPal and eBay are together. It's why we believe we are so well positioned to lead in the blended worlds of online and offline commerce.
No other payments competitor has achieved PayPal's success – because no other competitor has a commerce platform like eBay. In fact, today we see more and more commerce and payments competitors trying to replicate the eBay and PayPal model. We are seeing a convergence of commerce and payments businesses, not a separation.
PayPal and eBay make sense together for many reasons. Let me highlight three that we believe are among the most important:
One: eBay accelerates PayPal's success.
Two: eBay data makes PayPal smarter.
And three: eBay funds PayPal's growth.
Let me provide a little more perspective on each.
eBay accelerates PayPal's success … From the beginning PayPal has benefited from signing up eBay customers with virtually zero acquisition costs. Over the last decade, the tens of millions of customers PayPal acquired on eBay have helped fuel its growth off of eBay.
Simply put, eBay and PayPal together create mutually reinforcing network effects.
Mobile is the most recent example of this reinforcing network effect. Mobile is the single most important platform shift in the past decade. And PayPal's success in mobile payments started on eBay. eBay's customers were an important source of PayPal's early mobile payments volume, helping PayPal gain traction quickly and become a mobile payments leader.
Let me give the numbers that illustrate this: in 2010 PayPal generated $600 million of mobile payments volume – 80 percent of which came from eBay mobile apps. In 2013, three short years later, PayPal's mobile payment volume grew to $27 billion both on and off eBay. That's massive growth – a 45 times increase in a three year period and a leadership position in mobile payments.  Success on eBay enables PayPal's success off of eBay.
eBay data makes PayPal smarter. Risk is PayPal's secret sauce. PayPal's risk management capabilities are a source of competitive advantage. And anyone who understands risk knows that more data makes you smarter.
By providing closed loop global transaction data, eBay enhances PayPal's world-class risk capabilities and its ability to underwrite both sides of a transaction. This is evidenced by PayPal's loss rate of only 31 bps on $180 billion of total payment volume. Why in an era of "big data" would we dramatically reduce the amount of data available to PayPal?
And eBay funds PayPal's growth … eBay is a major contributor to PayPal's profitability and expansion.
For example, eBay represents approximately one-third of PayPal's revenue and well over half of its profits. eBay continues to generate 30 percent of Paypal's new users – at zero acquisition cost.  And in 2013, eBay was a significant contributor to PayPal's profit growth.
eBay also is a significant source of low-cost capital for PayPal, fueling areas such as credit and acquisitions such as Braintree. The economic foundation provided by eBay gives PayPal the latitude to be more aggressive.
Before I close, I want to talk about the risk of distractions. Separation may seem like a compelling concept at first blush. But when you separate two highly intertwined and high-performing businesses, it creates significant distractions and dis-synergies. At a time when competition is increasing and innovation is accelerating, we can't afford distractions. We believe that an unwavering focus on executing our strategies is the best way we will drive growth and create shareholder value.
So to sum up …
PayPal is a phenomenal business. And its strengths and sources of competitive advantage are great today because PayPal is part of eBay. Strong synergies have always existed between PayPal and eBay, and new synergies driving new growth are being created in areas such as mobile.  If and when these synergies run their course, we are committed to doing what's best for the company and for shareholders. You can count on us.
Today, we strongly believe that PayPal is more competitive, more agile, and ultimately more successful when combined with eBay. PayPal and eBay are best together. That's what we – and our board – believe, and why we believe our current approach is the best way to maximize shareholder value.
Important Additional Information
eBay Inc., its directors and certain of its executive officers are participants in the solicitation of proxies from stockholders in connection with eBay's 2014 Annual Meeting of Stockholders.  eBay intends to file a proxy statement with the U.S. Securities and Exchange Commission (the "SEC") in connection with such solicitation.  EBAY STOCKHOLDERS ARE STRONGLY ENCOURAGED TO READ ANY SUCH PROXY STATEMENT (INCLUDING ANY AMENDMENTS AND SUPPLEMENTS) AND ACCOMPANYING PROXY CARD WHEN THEY BECOME AVAILABLE AS THEY WILL CONTAIN IMPORTANT INFORMATION.
Information regarding the names of eBay's directors and executive officers and their respective interests in eBay by security holdings or otherwise is set forth in eBay's proxy statement for the 2013 Annual Meeting of Stockholders, filed with the SEC on March 18, 2013.  To the extent holdings of such participants in eBay's securities have changed since the amounts described in the 2013 proxy statement, such changes have been reflected on Initial Statements of Beneficial Ownership on Form 3 or Statements of Change in Ownership on Form 4 filed with the SEC. Additional information can also be found in eBay's Annual Report on Form 10-K for the year ended December 31, 2012, filed with the SEC on January 31, 2013 and in eBay's Quarterly Reports on Form 10-Q for the first three quarters of the fiscal year ended December 31, 2013 filed with the SEC on April 19, 2013, July 19, 2013 and October 18, 2013, respectively.
These documents, including any proxy statement (and amendments or supplements thereto) and other documents filed by eBay with the SEC, are available for no charge at the SEC's website at www.sec.gov and at eBay's investor relations website at http://investor.ebayinc.com.  Copies may also be obtained by contacting eBay Investor Relations by mail at 2065 Hamilton Avenue, San Jose, California 95125 or by telephone at 866-696-3229.
Forward-Looking Statements
This communication contains forward-looking statements relating to, among other things, the future performance of eBay and its consolidated subsidiaries that are based on the company's current expectations, forecasts and assumptions and involve risks and uncertainties. These statements include, but are not limited to, statements regarding expected financial results for the first quarter and full year 2014; the company's projected financial outlook for 2015; the future growth in the Payments, Marketplaces and Enterprise businesses and the company's plans with respect to each of those businesses, mobile payments, mobile commerce; and the company's plans regarding its stock repurchase programs. The company's actual results could differ materially from those predicted or implied and reported results should not be considered as an indication of future performance. Factors that could cause or contribute to such differences include, but are not limited to: changes in political, business and economic conditions, including any continuing U.S. government shutdown or default, any European or general economic downturn or crisis and any conditions that affect ecommerce growth; fluctuations in foreign currency exchange rates; the company's need to successfully react to the increasing importance of mobile payments and mobile commerce and the increasing social aspect of commerce; the company's ability to deal with the increasingly competitive ecommerce environment, including competition for its sellers from other trading sites and other means of selling, and competition for its buyers from other merchants, online and offline; the company's need to manage an increasingly large enterprise with a broad range of businesses of varying degrees of maturity and in many different geographies; the effect of management changes and business initiatives; the company's need and ability to manage other regulatory, tax and litigation risks as its services are offered in more jurisdictions and applicable laws become more restrictive; any changes the company may make to its product offerings; the competitive, regulatory, credit card association-related and other risks specific to PayPal and Bill Me Later, especially as PayPal continues to expand geographically and introduce new products and as new laws and regulations related to financial services companies come into effect; the company's ability to timely upgrade and develop its technology systems, infrastructure and customer service capabilities, including our Enterprise Commerce Technologies, at reasonable cost; the company's ability to maintain site stability and performance on all of its sites while adding new products and features in a timely fashion; the company's ability to profitably integrate, manage and grow businesses that have been acquired or may be acquired in the future; the effect the announcement of the shareholder proposal and nominations may have on the company's relationships with its shareholders and other constituencies and on the company's ongoing business operations. The forward-looking statements in this release do not include the potential impact of any acquisitions or divestitures that may be announced and/or completed after the date hereof.
More information about factors that could affect the company's operating results is included under the captions "Risk Factors" and "Management's Discussion and Analysis of Financial Condition and Results of Operations" in the company's most recent annual report on Form 10-K and subsequent quarterly reports on Form 10-Q, copies of which may be obtained by visiting the company's Investor Relations website at http://investor.ebayinc.com or the SEC's website at www.sec.gov. Undue reliance should not be placed on the forward-looking statements in this communication, which are based on information available to the company on the date hereof. The company assumes no obligation to update such statements.