eBay Inc. Joins Business Coalition in Support of Respect for Marriage Act
By: Judy G. Rolfe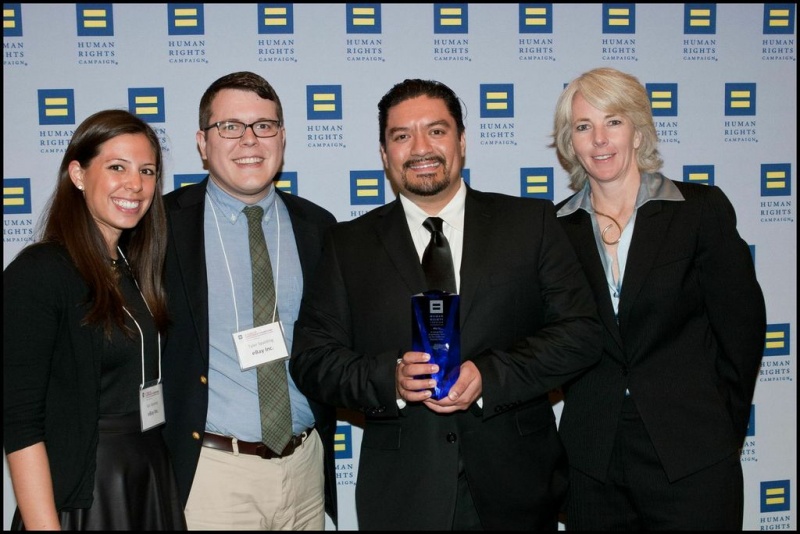 Today, eBay Inc. is proud to announce that the company has joined a business coalition that supports the Respect for Marriage Act. The proposed legislation, which Congress is expected to take up next month, calls for married gay and lesbian couples to receive the same federal benefits as all other married couples living in the U.S.
The coalition was put together by the Human Rights Campaign, the country's largest civil rights organization working to achieve equality for lesbian, gay, bisexual and transgender Americans. Other members of the coalition include Aetna, Electronic Arts Inc., Marriott and Thomson Reuters.
Currently in the U.S. the Defense of Marriage Act (DOMA) prevents married same-sex couples from receiving the 1,100 federal rights and benefits — such as the ability to file joint tax returns or collect Social Security survivor benefits — that man-and-woman married couples receive. In fact, DOMA creates additional administrative roadblocks for companies that wish to treat same-sex and mixed-sex married couples the same way.
The new coalition opposes DOMA and instead supports the Respect for Marriage Act, which would repeal DOMA and provide all legally married couples with the same federal benefits. At the moment, same-sex marriage is legal in nine states and the District of Columbia.