eBay Inc.'s First Social Innovation Summit
By: J.D. Norton and Allie Ottoboni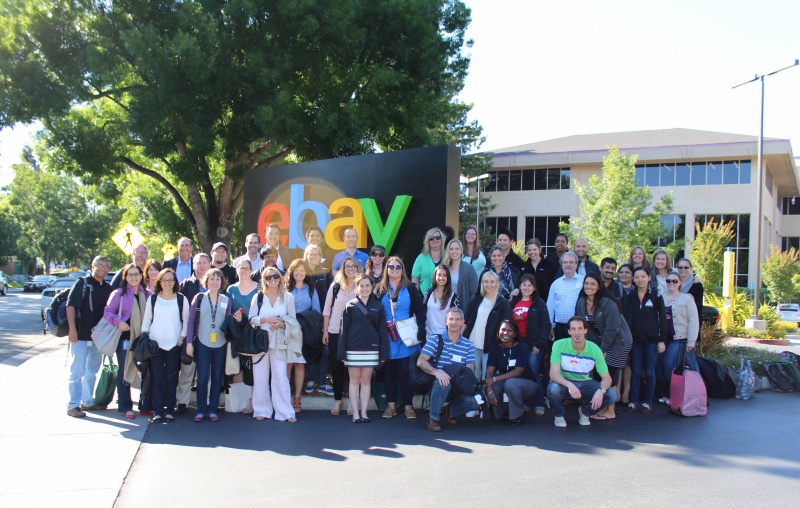 Late last month, we hosted our first global eBay Inc. Social Innovation Leader's Summit with nearly 50 employee Green and GIVE team leaders attending from around the world, including Brazil, China, Germany, India, Israel and the U.S. Currently, more than 3,000 employees in more than 30 offices participate in our Green and GIVE teams. By coming together at our headquarters in San Jose, CA, the employee leaders were able to hear from executives from across the company, share best practices, learn from each other and make plans for the year ahead (including some exciting ideas that will encourage cross-office collaboration!).
At the Summit, we didn't just talk about doing good, we got our hands dirty and actually did some good, too! Our Social Innovation leaders teamed up with Good Karma Bikes — an organization that provides homeless and low-income people with safe, reliable bicycle transportation to their place of work and to help improve their quality of life — to build bikes for local citizens in need.
As ambassadors of our global Social Innovation efforts, our leaders are committed to driving even more impact in their offices and the communities in which they operate. Some photos from the Summit and the volunteer event are below, and we'll keep you updated on the great work they are doing!
How many Social Innovation Leads does it take to build a bike? 48 in all, but they can build 12 bikes in an hour – all to be donated to a local non-profit! (Alban Molimard, Sathish Vaidyanathan, Jessica Fernandez, Valeria Porto)
A truly global project- a bike built by Richard Perez, Magento in Culver City, CA; Alexandra Ustinova, Magento in Ukraine; Andrea Costanzo, PayPal in Omaha, NA; Nadia Kalinovich, Magento in Ukraine; Karthic Srinivaas, eBay Inc in Bangalore, India
A double thumbs-up from Cristina Nunez from Ireland as she celebrates completing her team's bike in record time!
The eBay Inc. Pre-Visualization team took our Social Innovation leads through an exercise to help identify common areas of global need our teams could all rally around together.
Many of our global GIVE and Green Team leads gathered for our first ever Social Innovation Leader's Summit in San Jose. And when in San Jose, you MUST pose in front of the big eBay sign out front!
Photos: eBay Inc.