eBay Item Holds Explained
By: Richard Brewer-Hay
I've received a few emails in recent weeks asking me to talk about PayPal holding payments from transactions on eBay. I've even received a couple of emails asking me whether or not PayPal's policy changed with regard to "eBay item holds." As a result, I decided to spend some time with Monroe Labouisse, director of PayPal's business on eBay in the US and Canada to find out more about exactly what is happening with these holds.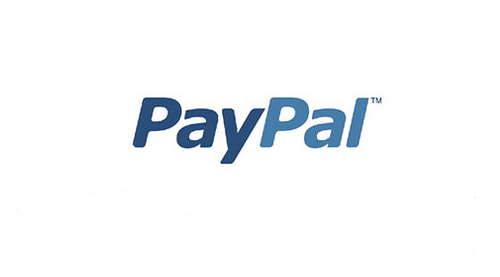 Before we jump in, Monroe, can you explain exactly what "eBay item holds" are?
Sure. In a very small percentage of cases, eBay asks PayPal to hold a payment in a seller's PayPal account for up to 21 days. eBay asks PayPal to do this for a buyer's protection when eBay believes the transaction is significantly more likely than the average transaction to be fraudulent or to wind up in a dispute between the buyer and the seller. For example, a relatively new eBay seller who is selling an expensive electronics item may be flagged for an eBay item hold.
How does eBay know when a transaction is more likely to be fraudulent or more likely to wind up in a dispute?
Based on eBay's and PayPal's history with hundreds of millions of eBay transactions, eBay uses statistical formulas to determine which transactions fit these characteristics. Based on those formulas, eBay flags certain items and asks PayPal to place payment for the items on hold in the seller's account while the seller ships the item. It's like the statistical formula that your credit card company runs when you buy a lot of electronics one weekend. You may be stopped at an electronic store and asked to speak to a credit card representative to verify that you are really making the purchases and not someone who has stolen your credit card. It's not convenient but it's for your safety. eBay and PayPal are doing the same thing with eBay item holds.
You said "in a very small percent of cases." How small?
We're talking about single-digit percentages. Usually less than 5% of transactions.
What kind of warning is provided to the seller? Is there one?
Yes. Sellers who may be subject to holds are warned on eBay's Sell Your Item form, or through listing software if that's how the seller lists, in the payment section:
Are there some sellers who won't see this warning, or in other words, are there some sellers who will never experience an eBay item hold?
Yes. You can read more about the criteria in PayPal's Security Center, but the most important criteria for sellers to understand is that PayPal doesn't hold payments for eBay items if you meet the following:
• You have been an eBay member for 6-months or more, and
• Your total Feedback score is 100 or greater, and
• Your Buyer dissatisfaction percentage is less than 5%.
Or
• Your average Detailed Seller Rating (DSR) is 4.5 or greater, and
• You have received 20 or more DSRs in the last 12-months, and
• Your buyer dissatisfaction percentage is less than 5%
Buyer dissatisfaction percentage. I haven't seen that one come up on Ink in the past. Can you explain what that is?
Buyer dissatisfaction percentage is measured by adding negative events as a percentage of sellers' transactions. Negative events include negative and neutral Feedback, DSR scores of 2 or lower, and disputes for items not received or significantly not as described.
Okay, but let's say a seller does experience an eBay item hold. What happens next?
The amounts held will appear as Pending in a seller's PayPal account until PayPal releases the funds. Sellers still have access to all other funds in their PayPal account.
What about interest on the held funds? Does PayPal earn that or does the seller?
The amounts held will still earn Money Market Fund interest for the seller if the seller is enrolled in the Money Market Fund.
That's good. But how does the hold get released?
If 21 days passes without a buyer filing a dispute with PayPal stating they didn't receive the item, or that the item was received but significantly different than what was described in the listing, then PayPal will release the hold.
Is there a way to get a hold released before the 21 days are up?
Sure. If a seller receives positive feedback, or if a seller provides tracking information that shows delivery, then the hold can be released before 21 days.
Anything you'd like to add for Ink readers?
Yes, I'd like to apologize in advance for the inconvenience these holds may cause, and for any inconvenience they may have already experienced because of a hold. I know this is new for many eBay sellers, and it may be unexpected. But I'd also like to ask for their patience with eBay item holds. We're not doing this with eBay because we want to make people's lives more complicated. We're doing it because it's one way we want to make the eBay Marketplace a trusted and safe place for buyers to shop. eBay item holds are part of eBay's overall efforts to bring more buyers back to eBay, which ultimately will drive more sales for sellers. We're not alone in doing this. Amazon holds payments that third-party sellers receive, as do merchant accounts (which enable sellers to receive credit card payments directly). Bottom line: we're doing this for the safety of buyers, and I hope all of our customers – buyers and sellers – can appreciate that and bear with us when it happens.
Cheers,
RBH