eBay has released a new "Deals" application available now for free from the iTunes app store. The new app provides a constant stream of the best deals across hundreds of millions of ebay.com listings and features simple navigation, customizable search features and PayPal integration that makes check-out fast and easy.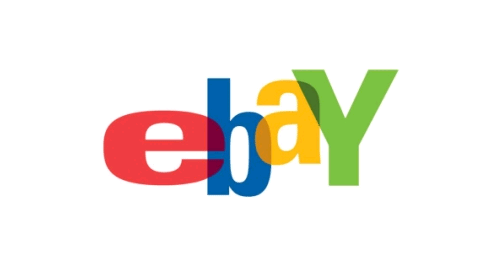 The Deals app is the latest addition to eBay's mobile offerings; eBay also just released an upgraded version of its eBay iPhone app with new features such as social networking integration.
I got a demo of both the "Deals" app and the updated mobile app (1.5) last week and I thought both were very cool indeed. I particularly liked the sharing functionality through Facebook/Twitter. I managed to get my hands on some video demos of both apps to accompany my overview below. Plus, if you haven't already, you can go to iTunes and download them both for free now.
eBay Deals
The new eBay Deals app for iPhone presents a constantly changing view of deals across ebay.com, highlighting must-have products in popular categories, such as apparel and games; all "deals" have less than four hours of listing time remaining, zero bids, no reserve and free/fixed price shipping calculated into the total cost.
Pre-loaded with eBay's top eight mobile search categories, the app allows shoppers to quickly access top bargains. Users can customize their own deal-specific searches and place an icon in the start menu for quick access. To see a new group of deals, users just have to shake their iPhones or iPod Touches.
The Deals app has built-in integration with social network sites like Facebook and Twitter, making it easier for buyers to share shopping activity with friends and even build consensus around deals.
Starting this coming Friday, eBay will launch the "12 Days of Deals" promotion with an exclusive Mystery Deal featured each day of the Daily Deal from Nov. 27 thru Dec. 8. iPhone users will be able to access the promotion via the Deals app. For more info beginning on Friday, check out deals.ebay.com.
I played around with the Deals app while having lunch yesterday and was able to purchase two stocking stuffers for my kids before finishing my first slice of pizza. It's that quick. However, I did experience a minor bump when I learned that the app doesn't currently support third-party check-out (the same is true for eBay Mobile 1.5). Therefore, although I was still able to get what I wanted, when I wanted, I had to complete the transaction from my computer when I returned to my desk 15 minutes later. Not a deal-breaker by any means for me, but something that I'm sure is on the product roadmap to include in the future.
eBay Mobile gets social
Social networking integration is also built into the upgrade of eBay's popular iPhone application (version 1.5 ). There's also a "Best Offer" feature that lets shoppers instantly negotiate prices with sellers through alerts and SMS notifications, and direct phone access to customer service.
The 1.5 iPhone application notifies shoppers through push alerts on the status of their watched items, so they'll know if they're being outbid. PayPal integration allows buyers to complete their transactions without leaving the app, and the "Buy It Now" feature lets buyers purchase items right away at a set price without having to wait for an auction to end.
For those folks without iPhones – anyone can access eBay's updated mobile commerce site by visiting m.ebay.com on most mobile browsers.
Some Fast Facts from the press release:
• By the end of this year more than $500 million in merchandise will have been purchased via eBay mobile.
• Launched just a year ago, the eBay iPhone app has been downloaded more than 5 million times –making it one of the most popular iPhone apps.
• A purchase is made every two seconds via eBay mobile.
• Both applications are available for free on iTunes (requires iPhone OS 3 or later).
• Users from over 165 countries visit the eBay mobile website and use the iPhone application.
• "The Deals" app is localized for 8 languages.
Bottom line, I am joined at the hip to my iPhone (75% of my Twitter activity is conducted using Tweetie 2 for the iPhone) so having these two apps on there will almost certainly guarantee an increase in my eBay shopping activity because of the ease of use and immediacy of it all. Looking at the stats above, I'm clearly not alone.
Cheers,
RBH
UPDATED: 11:45am PT 11/24/09
eBay Inc. CEO John Donahoe was on Fox Business News this morning and restated the belief that PayPal will be bigger than eBay at some point in the future and that mobile payments will play a part in that growth.
Related Reads:
eBay Deals iPhone app pushes bargains in your face
eBay Beefs Up Mobile App