eBay Now Gets App Update, Expanded Delivery Zones
By: eBay Inc. Editors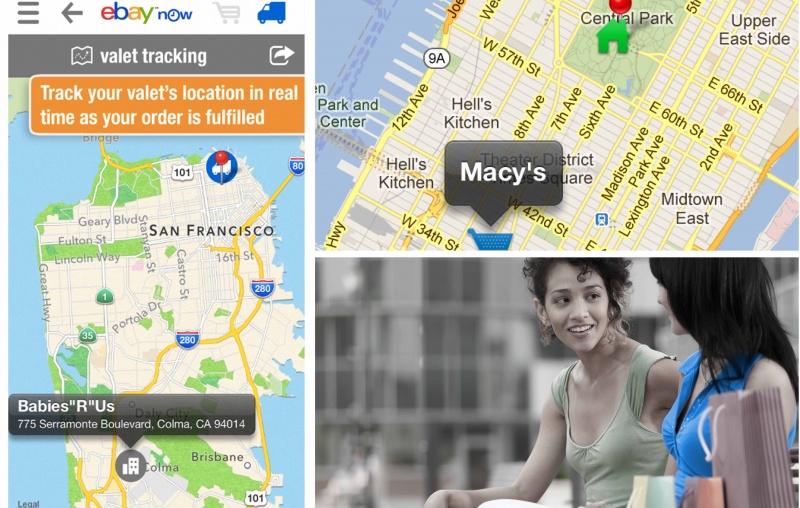 eBay Now is on the move.
The local shopping experience, which lets consumers order a product from a local store and get same-day (and often same-hour!) delivery, will release on Tuesday an update to its iPhone app. The new eBay Now 2.0 enhancements include the ability to pay with PayPal or credit card at the time of order, a visual redesign for better browsing, the ability to shop while waiting for the valet to deliver an order, and improved search. All are features designed tohelp make local-mobile shopping easier and more convenient.
In the coming weeks, eBay Now will also introduce a new app for Android and expand its existing delivery zones to the Bay Area Peninsula, Queens and Brooklyn. Since debuting in the App Store last October 10, eBay Now has expanded its reach from San Francisco to New York and San Jose, with Chicago and Dallas to follow this summer. eBay Now is also available on a mobile Web version, so any customer with a smartphone in a designated market can use the service simply by visiting http://now.ebay.com through a mobile browser.
"With the latest app update, we've made it even easier for consumers in our markets to find what they want from their local stores, and get it delivered anywhere in about an hour," said Dane Glasgow, vice president, mobile & local at eBay. "For example, if you're in the middle of a DIY project at home and discover you need supplies like paint, nails, or gardening tools, you can shop Home Depot with eBay Now and our shopping valet will bring your supplies right to you."
As part of eBay Now's initial nine months, the company has already gleaned twomain ways that consumers are using the service. First, shoppers appreciate the immediacy of eBay Now, using it to replace forgotten necessities like phonechargers. A sign of the rising temperatures, eBay Now has seen an increase in orders for small air conditioners, particularly in New York.
Busy shoppers are also using eBay Now for its convenience, ordering everyday items like toasters and even iPads. They use eBay Now when they're away from home and busy with their daily lives. The service is most popular between 9 a.m. and 5 p.m. when our customers are usually at work. eBay Now helps consumers prepare fortheir weekends, as Fridays are consistently one of the most popular shopping days.
With 90% of today's shopping still being done in physical stores and 75% of that retail spend happening within 15 miles of where a consumer lives, eBay Now provides another channel for merchants to reach customers, who in turn get additional choice in how they shop, buy and get their products.
With the aid of services like eBay Now, local shopping is easier and more convenient than ever.