eBay officially launches X.commerce, the world's first ecommerce ecosystem #Innovate2011
By: Richard Brewer-Hay
I'm here in San Francisco at the first day of the X.commerce Innovate Conference 2011. There's a lot of news coming out of here this morning so I'm going to break my blog posts out into a few parts. First and foremost, eBay Inc. today officially unveiled X.commerce, bringing together the technology assets and developer communities – 850,000 – of eBay, PayPal and Magento, to further expand on eBay Inc.'s mission of enabling commerce.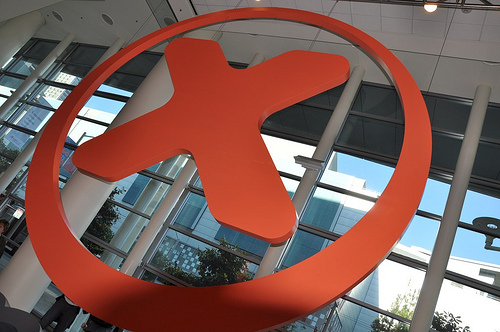 X.commerce gives developers and merchants a complete set of commerce capabilities in an open and accessible format — from shopping carts, to payment services, inventory management, marketplace integrations, tax management and beyond.
As part of the launch, technologies from Magento, RedLaser, Milo, and Zong are now also available on X.commerce, joining assets from eBay and PayPal. Highlights include:
· A new version of Magento Connect: The Magento Extension Marketplace. The new offering enables developers to generate additional revenue by easily creating and offering extensions to the rapidly growing customer base for Magento Go, the SaaS solution introduced in March of 2011. Magento Connect, already the largest vertical e-commerce application marketplace in the world, now enables merchants using any version of Magento to more easily customize and enhance every area of their storefront and back end, including integration with other web services.
· The newly opened API from Milo allows developers to create apps that localize the benefits of online shopping by searching the inventory of local stores in real-time.
· RedLaser, the free barcode scanning application for mobile comparison shopping, is previewing a new iOS application offering a refreshed look and new features. RedLaser 3.0 brings to the X.commerce ecosystem the ability to research, shop and buy locally through the first integration of eBay Inc.'s top mobile APIs – Milo local, PayPal Mobile Express Checkout and RedLaser.
I'll be sitting down with Rob Veres to chat about the RedLaser app later today. Look for a video interview with him soon.
· With thousands of apps already available on the Android Market, Zong's SDK makes it easier for developers to get paid on the Android platform. X.commerce developers can quickly implement Zong as a payment option into their Android app, allowing users to pay with a mobile phone number and pin— without ever leaving the app.
· The eBay Mobile iOS SDK will be available soon to developers in the X.commerce ecosystem who have an eBay Developer Program account. The iOS SDK will contain APIs to help developers build mobile apps specifically designed to enhance the eBay selling and buying experiences.
Joining X.commerce is free. Developers can download the X.commerce developer package at www.x.com. You can also Like X.Commerce on Facebook.
Like I said, there will be a lot of news coming out of the next two days here in SF and I'll do my best to capture it all here on Ink. Please leave comments and questions. Remember that the true value of this blog is what happens AFTER the news is announced. I sit at HQ, I have access to anyone and everyone involved with every aspect of news coming out of eBay Inc. which means you do too. If you have a question you need answering, let me know and I'll find out for you.
Cheers!
RBH