Designing for the Customer Journey
By: Ana Cantu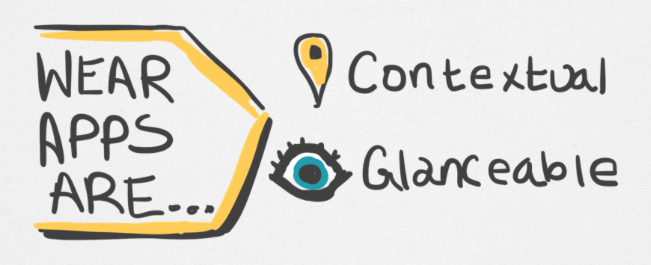 As a kid, Krystal Higgins, a senior user experience (UX) designer at eBay, was as likely to spend her time drawing on her bedroom walls as building her own compressed-air-powered toys. In a Q&A that's part of our new series on our company's technology leaders, she shares how having a variety of interests informs the way she approaches design and the role of creativity in solving problems.
Higgins, who's worked at eBay for 4 1/2 years, is a member of the mobile design team and partners with the company's Innovations and New Ventures group leading the design for wearables, like the eBay for Pebble app and the eBay for Gear app. Her expertise in mobile technology recently led to an invitation to speak at SXSW V2V on "Wearing the Future: Development and Design" on how to create targeted customer experiences and craft simple and effective wearable moments.
What got you interested in the technology sector and brought you to eBay Inc?
I was lucky to have parents from different backgrounds — my father is an engineer and my mother was a designer and dancer — and so I was exposed to a variety of interests early on.
I've always enjoyed projects that touched on both the arts and sciences, and UX design is perfect for this because it requires taking into account both human emotion (right brain) and technological capabilities (left brain).
I was excited to join eBay in 2010 because of its scale and access to customers. I first joined a team called "Visiontyping," where our goal was to create prototypes for rapid learning. I later moved to the then-early mobile team, which shared a similar philosophy of launching new technology early and often.
What are you working on that is helping to fuel eBay Inc.'s business?
I'm excited to work on projects that try to solve a wide range of customer problems, either by designing entirely new experiences or by adapting to new channels. Design helps teams move from thinking about pixels or a single platform to designing for the customer's journey. The hope is that by doing this, we'll expand our ecosystem.
With wearables specifically, there's a lot of potential for this market to bring lower-friction, higher-value experiences to consumers. The projects I've been helping the team deliver are built to help us learn. We're trying out several tightly focused apps to see what resonates in a variety of situations.  It's all about discovering the right wearable moments and learning, firsthand, about best practices.
How do you embody eBay Inc.'s purpose and values through your role?
Doing the right thing for the customer means asking a lot of questions and being open to change. People who work with me are probably used to (if not sick of!) my asking what problem we're solving, so that we can think about a variety of solutions framed by customer needs.  I also try to stay nimble so I can adjust or scrap design plans when things change.
What's the best career advice you've received and how has it helped you develop your career in technology?
One of my favorite pieces of advice was given to me by a prior manager: Ask for forgiveness later.  This is taken from computer science pioneer Grace Hopper, who said, "It is often easier to ask for forgiveness than to ask for permission."
It can be tempting to wait around for someone to ask us to a join a project, or a company, or to learn a new skill. The problem with this approach is that not everyone knows they need to ask us for something, or don't know that we're the ones to ask.
I remember being on a deadlocked project several years ago. The team was stuck on possible ways to solve a navigation problem. At the time, design wasn't really being involved in these high-level decisions. Instead of waiting for someone to pick a solution and come to the design team for mockups, I spent the weekend drafting up three architecture proposals with an in-depth breakdown of the pros and cons for each. I presented these to our stakeholders who hadn't before realized that design could bring this level of thinking to the table. Ultimately we decided to prototype one of the three approaches, design was included in further reviews, and the project moved to the next steps.
I certainly could have been reprimanded for doing this on my own, and, obviously, there are things you SHOULD ask permission to do first. Most times, though, people appreciate it when you take the initiative. I try my best to embody this approach when I can, and it's helped me make career moves, learn new skills, and make decisions.
To learn more about Higgins' perspective on design, check out her blog, where she recently sketched her notes from the Google I/O conference.