Get to Know: eBay Shipping and Logistics
By: Farah Ali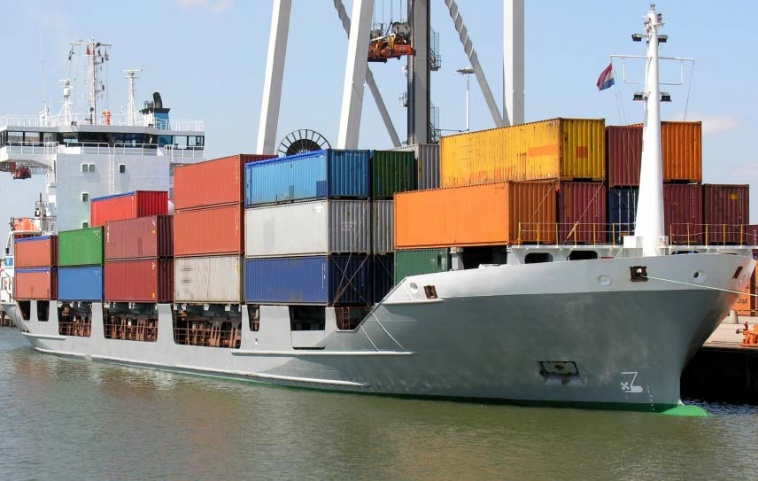 The first seafarers faced a host of challenges as they discovered new lands — none more so than figuring out how to ship new goods and raw materials back to their native lands. With the invention of air travel centuries in the future, explorers had to figure out how to preserve goods over long distances, navigate lawless seas, and load and unload extensive shipments by hand (ships would often spend more time docked to ports than sailing on the high seas). These challenges led to increased manual labor and higher occurrences of accidents, loss, and theft.
Cargo handling, even after the invention of railways and basic pallet-and-rope systems, remained incredibly labor intensive until the advent of the good old container in 1956. Container shipping revolutionized the shipping industry and roughly 60% of all goods now travel via sea containers each year. Ships, ports, trucks and trains, however, had to be modified to handle containers. The container sizes themselves were standardized so the manufacturing and shipping processes could be streamlined and made more efficient all around the globe. (For more information about mighty container, we recommend reading Marc Levinson's excellent "The Box: How the Shipping Container Made the World Smaller and the World Economy Bigger.")
So what does this history lesson in containers, trade routes and freight transport mean for you? As a director in eBay Marketplaces' Shipping and Logistics department, I lead a team of software engineers who focus on the modern implications of this complex domain. We're frequently asked what "shipping" entails in the modern era, and I like to say that we essentially work on providing services that can be used by eBay buyers and sellers to transport their items from one location to another. This involves a lot of different elements, such as integrating with different carriers and building highly-available distributed systems to provide common shipping functions like label generation and rate calculation. In cases where we don't have direct data, we use machine learning to identify how long it will take for an item to get delivered and how much it will cost to ship it via various shipping services. We build experiences for our sellers that help them process their shipments easily and manage their post transaction shipping process from end to end.
In a nutshell, my team and I enable all kinds of shipping services integration on eBay. We're a newer team, so we're really excited to learn more and share our learnings with our customers — and ultimately help improve everyone's shipping experiences on eBay. Join us on our journey as we blog about the team, the platforms that we build, life in the eBay Seattle office and what cool features and products we are releasing. We welcome your comments, insights and feedback to help us along our journey.