Hey Ho, Hey Ho, Homophobia's Got to Go
By: Sue Rosenstock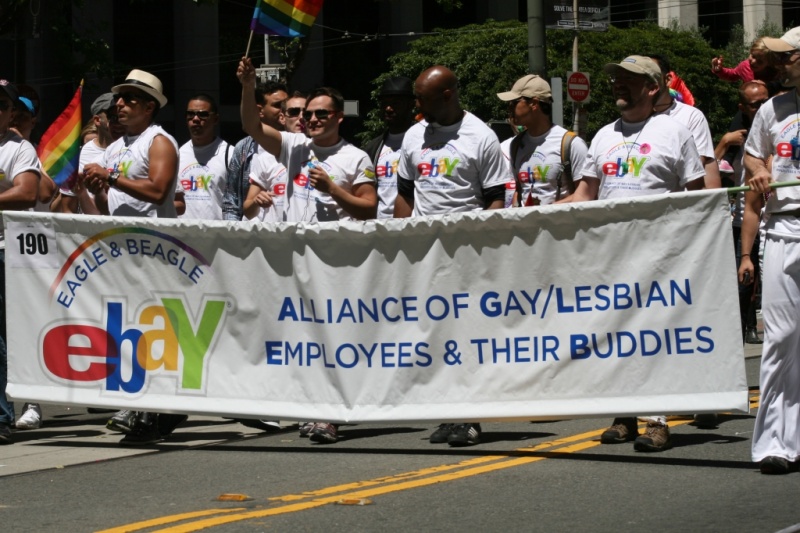 On Sunday, June 24, eBay participated in the LGBT Pride Parade in San Francisco for the very first time!
A total of 50 eAGLEs (eBay Alliance of Gay and Lesbian Employees), BeAGLEs (Buddies of eAGLEs), friends and family donned eBay T-shirts and marched down Market Street to support LGBT rights.
Special thanks to the volunteers from RelayRides for providing a convertible "chariot" for eBay veteran Jim "Griff" Griffith (pictured above), who served as eBay's grand marshal!