Interview: British Band's eBay Obsession
By: Cicely Wedgeworth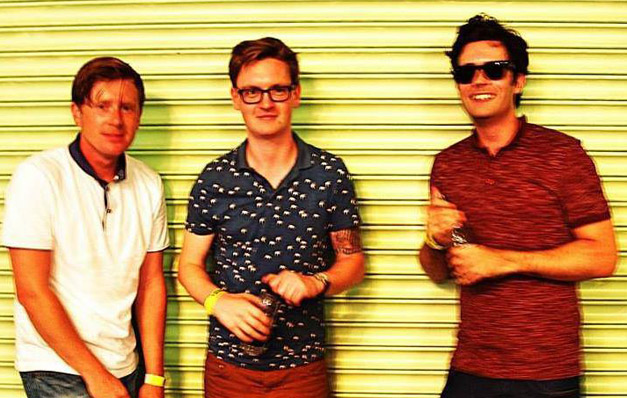 We recently told you about the British band Streaming Lights, who created a musical love letter to eBay for a content. Bandmates Steve Minns (lead singer/guitarist), Ryan Gibbins (bass/backing vocals) and Chris Flynn (drums/backing vocals) originally met in high school and started playing together about three years ago.
Minns talked to us about the band's shared eBay obsession.
Q: How do you feel about the popularity of your eBay Stories clip?
A: It's been very exciting for us as a band, because its always very hard to distribute your work.  I don't think we ever anticipated having the most popular video on YouTube though!!
Q:  Are the song's lyrics true? Like when you talk about listing "my favorite jacket" or "things I bought yesterday"?
A: The words are true! I personally have an absolute fixation with eBay.  I usually have around 40 items on for sale at any one time, but also buy more or less everything off eBay.  Literally every piece of equipment used to record that song was bought off eBay. So the song is really a biographical insight into our love of eBay!!!  Why would anyone buy a new guitar when you could get the same thing for £100 cheaper??
Q: How long have you used eBay?
A: We have all used eBay for over 10 years.  I think the first thing I bought was a pair of trainers!!
Q: What does each of you love to buy/sell on eBay?
A: I buy absolutely everything, from clothes, books, guitars, broken musical equipment for restoration……everything! and I also sell all kinds of things on there too, as I tend to change and alternate my gear quite a bit so it all goes round in a big cycle!!  Chris, our drummer, even makes his own custom drums (Flynn Drums) and sells them on eBay too, so there are all kinds of links!
Q: Did you buy your equipment on eBay for this contest?
A: No, we already had it, and it's not just what you see in the video.  I own about 30 guitars, and all of them were bought off eBay in varying conditions and some of them I repaired/restored.  It's excellent for us because when you buy something second hand off eBay it always holds its value, so if we but some equipment to test out and we decide not to use it…..we just resell it for the same price.  You literally can't lose!!!
Listen to the full song here.