"Milo Local Shopping" iPhone App now available
By: Richard Brewer-Hay
In addition to today's availability of the enhanced eBay App for Android (now including selling functionality), Milo.com, a local shopping startup acquired by eBay in December 2010, today launched its iPhone app, called Milo Local Shopping. Milo's new app helps people search the shelves of local stores, both at home and on-the-go. It's the only app in the App Store that shows what nearby stores actually have a product in-stock, where the stores are located, and how the price at one store compares to another down the block. The app's barcode scanner (using RedLaser technology) makes comparison shopping even easier – just scan a barcode and see whether a nearby store has the item for less.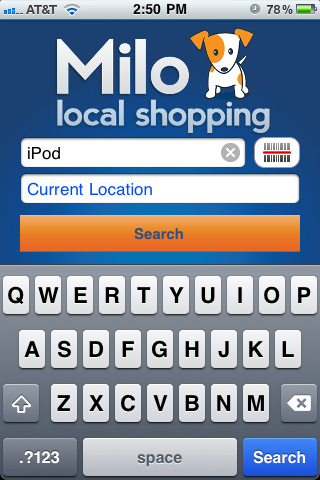 Milo Local Shopping for Android has been available since last year.
Find out more about eBay's "local" solutions and strategy at http://www.ebay.com/local/.
Cheers,
RBH