One Intern Shares His Experience at eBay Inc.
By: Ana Cantu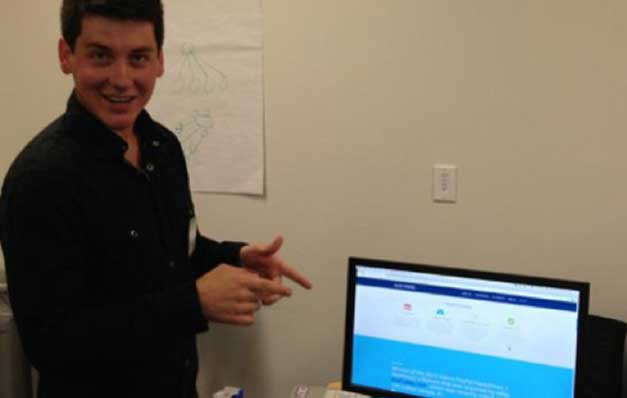 Unpaid internships increasingly don't lead to full-time jobs for many of today's students and recent college graduates — a situation that has become the new normal, according to a recent New York Times story. But that's not true at eBay Inc., which Glassdoor ranked among the top 10 highest paying companies for interns. Not only are interns paid, they get access to top executives and work on key projects to earn valuable professional experience.
Students researching the eBay Inc. internship program should read what Alex Forss, a two-time intern and soon-to-be permanent employee, recently shared about his experience here ("Life as an intern for eBay").
Two years ago, Forss, a senior at Pepperdine University, spent the summer as a marketing analyst in San Jose, where he won the 2012 Intern Hackathon hosted by PayPal. He and a team of four other interns developed a feature designed on top of the Card.io system to digitize and itemize receipts – a feature that was subsequently rolled out to more than 100 million users.
In 2013, Forss worked in product development for eBay Inc. in Timonium, Md., and spent the summer on a creative team focused on improving the customer experience and driving lifecycle solutions management for Fortune 500 clients as well as StubHub, an eBay Inc. company. The internship allowed him to combine his marketing and coding skills on cross-functional projects with a high level of responsibility.
"I think that responsibility is the best thing that you can receive an intern," Forss wrote, because "it means that your manager believes in your capabilities and wants to give you the opportunity to show your true potential."
At the end of the summer, he showed how fully he'd embraced the company's mobile-first ethos by designing a responsive and interactive interface that allowed people to follow his intern showcase presentation via smartphone.
For an internship as a whole, the program was an "absolutely amazing experience," Forss wrote. He noted that in mid-July, eBay Inc. flew all of its 500 interns out to San Francisco to not only meet each other, but also to hobnob with company executives, including Chief Executive John Donahoe.  To Forss' surprise, he was one of the two interns singled out as an inspirational intern to whom others should look up to — which proved to him that even then he was "just an intern," he could still make an incredible impact on the company.
Forss will start as a software engineer this summer and said his decision to accept eBay's offer was based on the company's commitment to creating economic opportunity for small businesses and his positive experience during his internships: "I truly believe in what the company stands for, I believe in John Donahoe, and I believe in the community that I have been surrounded by over the past two summers."
Read Forss' entire post on his internship experience and other entries about his work at eBay Inc. on his blog.