No Ordinary Suit: Jimmy Kimmel, eBay Giving Works Partner on Auction
By: eBay Inc. Editors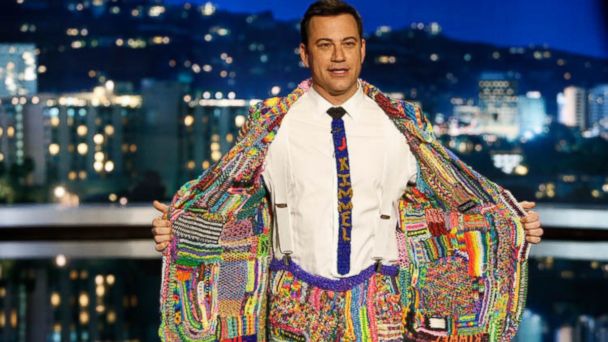 On an ordinary day in August 2011, when four-year old Max Wilford and his parents were planning on seeing a movie and grabbing dinner, their lives changed forever. On that day, little Max was diagnosed with brain cancer.
Max was rushed to Children's Hospital of Orange County after a scan revealed a massive tumor in his brain. After emergency surgery, he was unable to walk, talk, or move the left side of his body. He began chemotherapy weeks later and worked with therapists to regain strength, movement and speech.
Over the course of more than two years of treatment, eleven rounds of chemotherapy, three more surgeries, and countless hours of physical therapy, Max has been through a lot. Even though he is still battling cancer and has physical and speech challenges, he continues to attend school with his friends, and Karate classes.
When word of this brave kid reached talk show host Jimmy Kimmel, he decided to do something not just for SuperMax (Max's nickname at school), but also for other kids who are battling cancer.
Max and other kids in his age group enjoy "Rainbow Looming," which consists of collecting and wearing various Rainbow Loom rubber bands and bracelets. Jimmy Kimmel had a vision to own a suit made entirely of Rainbow Loom rubber bands. So he called on kids across America to send him their Rainbow Loom creations. The talk show host received over 3,000 pieces, ranging from bracelets to gloves, from kids across the country. His wardrobe department weaved them all together into a brightly colored suit that he wore on the show.
Jimmy Kimmel and eBay Giving Works then partnered to create a charity auction for the Suit of the Loom, with all proceeds going to the MaxLove Project, a charity dedicated to supporting kids fighting cancer. In particular, eBay will donate $1 to the MaxLove Project for every share or retweet on our Facebook and Twitter posts. Visit eBay's Facebook page or Twitter page to find out the latest about the Jimmy Kimmel auction.