Today Show Calls RedLaser A Helpful Holiday App
By: eBay Inc. Editors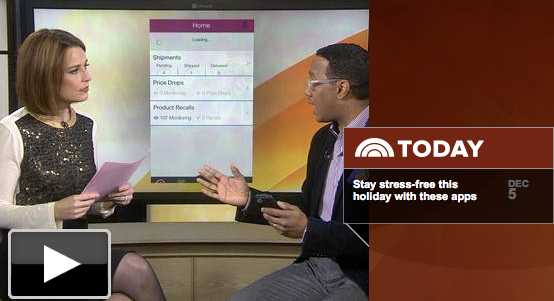 eBay's RedLaser app was featured on NBC's Today Show Thursday morning, as contributor Mario Armstrong demonstrates a few apps intended to make shoppers' lives easier during the holiday season.
Armstrong, as seen in the video, noted that there are two great ways to use RedLaser:
"First, if you are looking to find the best price while you're shopping in a store, simply scan the product's barcode and RedLaser will tell you where the best prices are, automatically comparing the costs at your local brick-and-mortar stores as well as prices online. The app even gives you the option to buy that item directly from your phone!"
The second way I use RedLaser is for price matching. Let's say you are in a store, scan an item, and find that a different store is advertising a lower price. Now, take your phone up to the register and see if the clerk (or a manager!) will match the lower price! If they won't, no worries, you can still order the item from the other store right there and then on your phone. You'll never walk away from a purchase worried that you didn't get the best deal again.
Watch the video below:

Visit NBCNews.com for breaking news, world news, and news about the economy