Using Video to Gain the Competitive Edge
By: John Lawson
Listen to this astonishing statistic…171 million US Internet users watched online video in April 2011, engaging in nearly 4.9 billion viewer sessions during the month.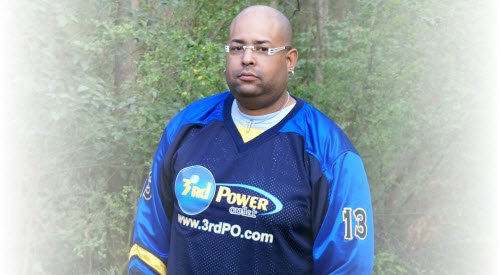 Many sellers both small and large are still missing one of the most accessible and important aspects of online marketing and social engagement: video marketing. eBay and the web is filled with text based advertising.
Each day internet users are bombarded with textual ads, eBay listings, email marketing and social media advertising. How can you get prospects to notice your items? How can your content stand way above the norm? How can you engage buyers and even make them share you listings with others? How about using videos in your ads!
Understanding Video and Human Stimulation.
Video does something that text can not, it touches senses of sight and sound that text can not. Couple your sight and sound with good contextual content and you now have an equation that looks something like this… Sight + Sound + Text = Magnified Stimulation. Video marketing will amass response that simple text does not have the capability to do.
Reading the written word is a foundational means of communicating with humans since ancient times. Then came the advancement of voice communication like radio and recordings to move human communication to the next level of stimuli. The revolution of movies, television and video enhanced the communication experience to a whole new height, stimulating the senses with audio, visual and motion.
Consumers trust online video
Conversion rates are higher
Customer rate of return is lowered
Satisfaction rating increased
Mobile and Social media "share value" increased
Video and Online Shopping
Research on the purchasing response of online shoppers show a 35% increase in sale conversion rate of shoppers who engage with rich media versus those who do not. Shoppers that view videos "product tours" spent over 2.5 minutes more with each product.
Quick Facts on Video Use in Commerce:
Zappos – 6% to 30% increase in sales for products with video. (ReelSEO, December 2009)
Visitors who view product videos are 85% more likely to buy than visitors who do not. (Internet Retailer, April 2010)
Visitors who view video stay two minutes longer on average and 64% more likely to purchase than other site visitors. (Comscore, August 2010)
In tests, merchants such as Archie McPhee experienced conversion rate increases averaging 30%, with a range from 12% to 115%. (Practical Ecommerce, November 2008)
Optimized video increases the chance of a front-page Google result by 53x. (Forrester, January 2010)
Video in email marketing has been shown to increase click-through rates by over 96%. In response, the number of marketers planning to use video in email campaigns has increased 5x since the beginning of 2009. (Implix 2010 Email Marketing Trends Survey)
Living Direct found that videos boosted conversion as well as increasing time on site by 9%. (Internet Retailer, October 2010)
Video views doubled from 14.8 billion to 33.2 billion between January 2009 and December 2009
– John
John Lawson is the President of ColderICE eCommerce Blog and the CEO of 3rd Power Outlet. John has been growing and changing his business with the continuously shifting world of eCommerce since he began selling a few used IT books online for extra money back in 2001. John is a top rated eCommerce professional with sales channels on Amazon, eBay, Yahoo Stores and company web site. John is also a certified eBay Ink Social Media Seller.