Winners Update: Solidarium Fair Trade and Fundación Paraguaya
By: Amy Millington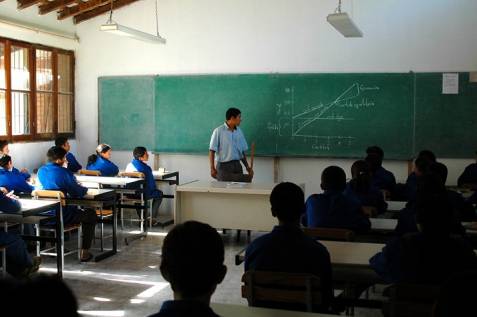 A couple weeks ago, we shared a quick update on Nuru Energy and Twin Cities RISE!, two competition winners advancing innovative new models for funding and scaling their work. This week, we share the progress and achievements of Solidarium Fair Trade and Fundación Paraguaya, two of last year's winning organizations that are, in their own unique ways, driving positive social change and creating new opportunities in Latin America.
Tiago Dalvi is the founder of Solidarium Fair Trade, an organization you'll remember that connects artisans in Brazil directly to top retail chains throughout the country. You'll probably also remember Tiago and his unwavering focus on one ultimate goal—to create a movement to overcome poverty in Brazil, a country where 39 million people currently live on less than $2 a day. As you might expect, Tiago is still motivated by this big idea and he's continued to be a powerful force for change. He told us a couple weeks ago, "What motivates me every day is the size of the problem. Our ultimate goal is to change the reality of the over 2 million artisans currently living under the poverty line in Brazil. And we won't stop there. We intend to replicate our model all throughout Latin America." So while Tiago's vision certainly hasn't shifted over the past year, what has changed is his progress toward realizing it.
Winning our Powering Economic Opportunity: Create a World that Works competition was just the start of an exciting year of developments. Tiago was also named a Fellow at the Unreasonable Institute, an incubator that selects 25 social entrepreneurs from around the world to live together for 45 days in order to scale the impact of their work. He was also selected as Social Entrepreneur of the Year by PEGN Magazine, a major business magazine in Brazil. In turn, these successes propelled Tiago and the Solidarium team to develop a new online platform—Solidarium.net—where artisans can connect directly with consumers and build their businesses. The online marketplace launched just this past June and by the time we spoke with Tiago it already counted over 5,000 artisans, as well as 1,000 consumers and 5,000 products on the site. By the end of the year, Tiago and the team expect there to be 10,000 artisans and 50,000 products, all while continuing to work with major retailers, like WalMart and Lojas Renner (formerly JC Penney). When you consider that, on average, artisans nearly double their income within 2 years of working with Solidarium, this clearly adds up to a whole lot of good.
Fundación Paraguaya has also had a busy year. Another Latin America-based innovator, you'll remember the organization is advancing a new "financial self-sufficient school" model. Through this approach, Martin Burt and his team enable low-income, chronically under-employed youth to start and run small-scale enterprises at the same time as studying traditional high school subjects. In this way, students graduate with technical and entrepreneurial skills that they can use to transition into jobs and financial independence—all while earning enough income to cover all the school's operating costs. When we last featured Fundación Paraguaya, the organization had placed fully 100% of graduates in jobs or continuing education opportunities, and they were already spreading their work across Latin America and Africa.
Core to scaling their model has been a social enterprise franchise approach that enables other entrepreneurs and organizations to start their own self-sufficient schools with technical assistance and oversight from Fundación Paraguaya. Over the past year, Martin and his team have grown their work to more than 60 schools in 26 countries around the world. But even this success hasn't given Martin reason to rest; he's continued to share the self-sufficient school model and his vision for more access to education and employment all across the world. Whether leading seminars at universities like UC-Davis, speaking at global gatherings like the United Nations General Assembly and the World Economic Forum, inspiring emerging changemakers at TEDx, or sharing learnings and best practices with media outlets such as Forbes, Martin has continued to be a tireless advocate for low-income youth across the globe.
We're excited by all of Solidarium Fair Trade and Fundación Paraguaya's progress over the past year and are pleased to have been a part of their development. No doubt they will continue to do great things and we hope you'll continue to follow their ongoing growth. We'll be back in a couple weeks with some exciting updates from our last winner, Grameen. Stay tuned!