The Work Life of an Online Shopaholic
By: Ana Cantu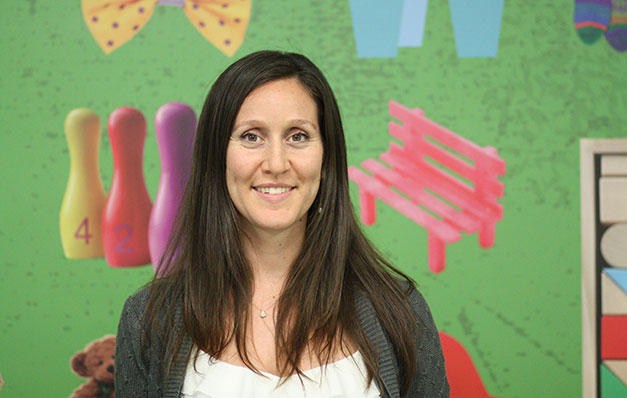 Hadas Porat, a tech lead and scrum master at eBay Israel, credits her love of shopping with inspiring her to harness the power of data in eBay technology. In a Q&A that's part of our new series on our company's tech leaders, she shares her approach to data science and how it helps improve the experience of eBay sellers.
Porat, who has been with eBay for the last four years, joined the company right after getting her software engineering degree. She currently leads the Metador System project, which will serve as the infrastructure for managing the metadata taxonomy at eBay. 
What got you interested in the technology sector and brought you to eBay Inc.?
eBay Israel's development center focuses on structured data, which helps eBay understand what inventory is available on our site, what is special about that inventory and identify consumer trends. Our systems should be able to handle terabytes of data, fast and accurate. This gives me the opportunity to engage in the top-notch big data technologies that support our high scale requirements.
From a technology perspective, these are fascinating challenges, and as both an online shopaholic and a technology enthusiast, I've always wanted to be part of such an organization.
What are you working on that is helping to fuel eBay Inc.'s business?
The system we are currently developing enables the building of a global metadata taxonomy standard for backend and front-end business needs.
Under this infrastructure, a seller will be able to list an item once and sell it on different eBay domains without worrying about the differences in their taxonomies. That means that the same item can be listed under related categories in different domains or even in the same domain. As a result, buyers will be able to access all relevant inventory from their local domain. 
How do you embody eBay Inc.'s purpose and values through your role?
One of eBay's core values is community outreach, and the company encourages volunteering activities worldwide. Throughout my life, volunteering has been a major part of my routine; it is very important for me to balance my daily work with contributing to society.
At eBay, I am a member of the community outreach forum, which leads the volunteers program in the Israeli site. Among our activities, we help kids from low socioeconomic backgrounds by mentoring them in their studies, preparing their school lunch and renovating their facilities.
From a work perspective, as a high-profile user of the eBay site, I incorporate my user experience into developing features to enhance the customer interface. For example, the system we are currently developing will help manage the eBay category tree, which is a highly complex structure we are now simplifying. In addition, I encourage my teammates to share their insights on our problems and offer potential solutions and work collaboratively to maximize our efforts. 
What's the best career advice you've received and how has it helped you develop your career in technology?
In our always-on-the-move technological world, we have to keep up with the latest and greatest in order to remain relevant and competitive. The best career advice I received was to keep learning new things and be open-minded to emerging fields.
By developing with the most recent technologies, integrating third-party libraries into our system, reading various articles and participating in relevant courses, I keep myself up-to-date and manage to find new ways and methods to resolve our company's challenges.