'Why Wouldn't You Want to Be a Technologist?'
By: Ana Cantu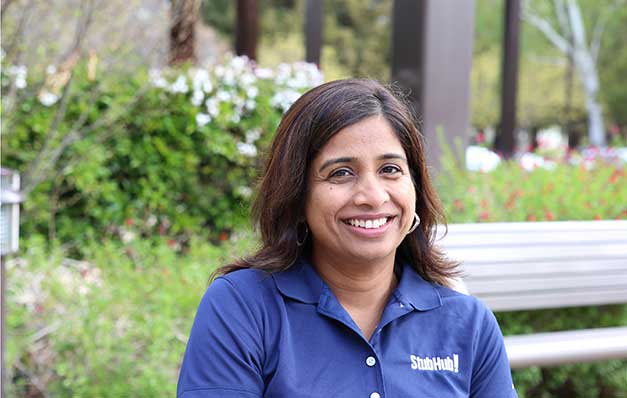 At eBay Inc. , we celebrate innovation in technology and the talented employees who are leading the way. Today, we're starting a weekly series of interviews with some of our company's tech leaders to give our customers insight into our approach to global, local, mobile and data technology and the people who are powering it.
Launching the interview series is Raji Arasu, the chief technology officer at StubHub, who says she and her team immerse themselves in data every day and work together to improve the customer experience.
"We start our day with competition. We look at our own products, using our own products and working with our teams to really build the next generation of user experience that our fans are looking for," she says. "A lot of my time is spent on building great teams – and building great products."
The opportunities in technology are what help keep her passionate about her work.
"The technology sector has probably one of the coolest jobs in the world for both men and women. … While most people in a room are able to think about a vision or an idea, technologists actually make the impossible possible," Arasu says.
"You name it, we're able to actually change the world and the way people interact with the world. So why wouldn't you want to be a technologist?"
Watch the full video interview and learn what sparked Arasu's interest in technology and what brought her to eBay.