How It Feels When You're Here
Embracing the Spectrum of Humanity
We live in globally turbulent times. And it's only when we pause, take a deep breath, and open ourselves up to meaningful conversations that we can move forward. "eBay, at the very core, is about people helping other people. Our approach to diversity and inclusion starts with developing our empathy muscle—in a way that fosters a deep appreciation for the full spectrum of humanity that our platform supports," says Beric Alleyne, Head of Operations for eBay's Diversity & Inclusion and University Recruiting & Programs Teams. "We can't move forward without removing the labels." That's where eBay's Courageous Conversations Series comes in.
The Courageous Conversations Series is a collection of safe, experiential events where employees can discuss historically polarizing topics like race, ethnicity, gender identities, generational differences, and working across geographical borders, to name a few. The hope of every conversation is simple: expand people's existing points of view.
At the inaugural events in eBay's San Jose and San Francisco offices, people showed up in droves. "By making conversations human again, we helped to build empathy and understanding among people that don't look alike or share similar backgrounds and experiences," adds Beric.
"It lets us connect better with potential recruits to help us diversify who and how we hire," he says. "And it impacts how you feel when you're part of the eBay family. Most importantly, it helps us connect with the full spectrum of buyers and sellers on our platform."
Benefits As Unique As You Are
The eBay Global Benefits team is all in when it comes to supporting the breadth of needs of the company's diverse workforce. For example, globally, we provide parental support, no matter how our employees define "family." We also want our global employees to be able to get proper care when they travel, so we cover medical costs for them and their dependents if something should happen while traveling.
Last year, eBay partnered with startups and launched new resources for global employees, including guidance for new parents through Cleo and support for employees with cancer and their families through Robin Care. eBay also supports personal wellness, and rolled out an online wellness platform with Grokker.
eBay's corporate partnership with Stanford provides employees and their families unique access to educational resources and can connect them to providers and hospitals. We also provide employees an expert opinion program through Grand Rounds that supports them in making health care decisions or a treatment plan.
Meet Our Game Changers
Thriving in the Workplace
Director of Finance Jamien Jordan and Senior Manager of Human Resources Prisco Morelos discuss how the Management Leadership for Tomorrow (MLT) Career Advancement Program experience shaped how they think about leading at eBay. Jamien learned about the far-ranging impact that managers with her skillset can have on the people they lead. And for Prisco, hearing work challenges shared by other program participants helped him reaffirm that what makes him different can actually make him a stronger leader.
During the 12-week intensive program, Jamien and Prisco had the opportunity to connect with other minority managers, work with an executive coach and develop critical skill sets. The program not only helped them to expand their network of peers and advisors, but also provided a unique space for them to discuss leadership challenges and opportunities common within the Black and Hispanic and Latino communities. Both Jamien and Prisco are leveraging their MLT experience in ways that help to create a more diverse and inclusive culture at eBay.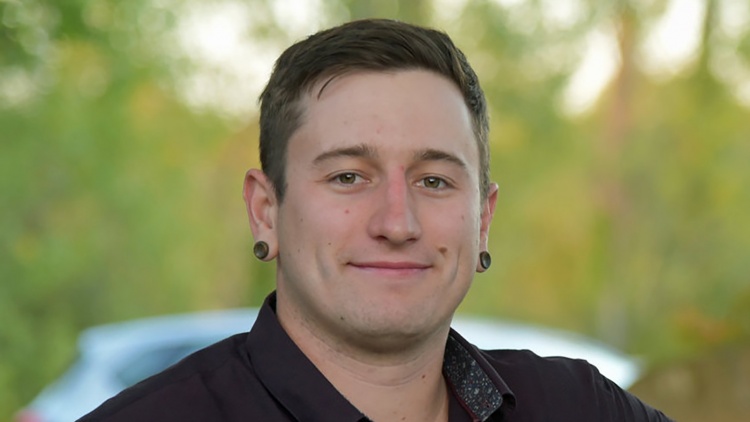 Matthew Young
Front-End Developer for Kijiji | eBay Classifieds Group | Toronto, Canada
I'll do anything I can to promote, educate or advocate in a way that might actually change someone's life and help them and others accept who they really are.
Homophobia, the AIDS crisis, women in tech, indigenous people in Canada. As part of the Diversity & Inclusion Council in Toronto, Matthew Young has helped Kijiji, an eBay company, dig into a wide range of important and underrepresented topics since he officially joined the team over a year ago. It all started when Matthew, a front-end developer for Kijiji, discovered a United in Pride (eBay's Community of Inclusion focused on LGBTQ+ issues) booth at a new-hire orientation at eBay's San Jose, California headquarters. "They mentioned Toronto didn't have a United in Pride chapter, so I took it upon myself to start it up when I got home," he says.
Since Matthew joined, the Council has rolled out several initiatives. For example, he and his team successfully lobbied to update the email signature generator, so everyone can easily share preferred gender pronouns on their emails if they choose to. "It's an easy way to level the playing field so people can be addressed the way they like," he says.
While the Toronto office is diverse and LGBTQ+-inclusive, Matthew discovered that advocating for gender-neutral bathrooms turned out to be more involved. "We don't own the building so our Workplace & Real Estate Team had to get involved." While he's still finalizing the effort, he's encouraged that the process and conversations have gotten more people thinking about these issues, and he plans to continue bringing awareness and building community at every level at eBay.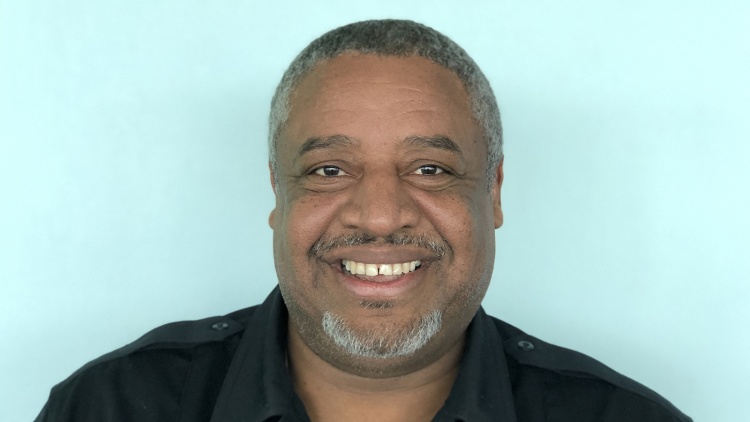 Michael Beedie
Supervisor for Seller Risk Management | Salt Lake City, UT
Until the day that the color of our skin is no more important than the color of our eyes, there remains work for us to do and progress to make. I know that will happen someday.
When Michael Beedie joined eBay 10 years ago, he was one of only two black employees in Salt Lake City. "There was no one above me that I could look up to," he says. After meeting our Chief Diversity Officer, Damien Hooper-Campbell, a few years ago, Michael was inspired to launch a Black Employees at eBay (BEE) Community of Inclusion Chapter at the Draper, Utah campus. And things started to change.
Last year, Michael led celebrations of Martin Luther King, Jr.'s birthday and Black History Month, and was recently featured in a cover story promoting his work in diversity and inclusion in Utah Business magazine. He helped eBay's Women in Tech group land Salt Lake City's new mayor as a speaker. And he also organized a program to donate used laptops to a local refugee assistance group and educate recipients on selling and buying on eBay. "The workforce here in our Draper office now reflects the community we support in the world," he says. "This is something that I will always be proud of."
Michael's impact is clear. "I see more diverse people in the halls than ever," he says. And the Draper chapter of BEE has 180+ regular participants registered – participants who are black and others who are not. That sense of community is motivating Michael to do even more.
Communities of Inclusion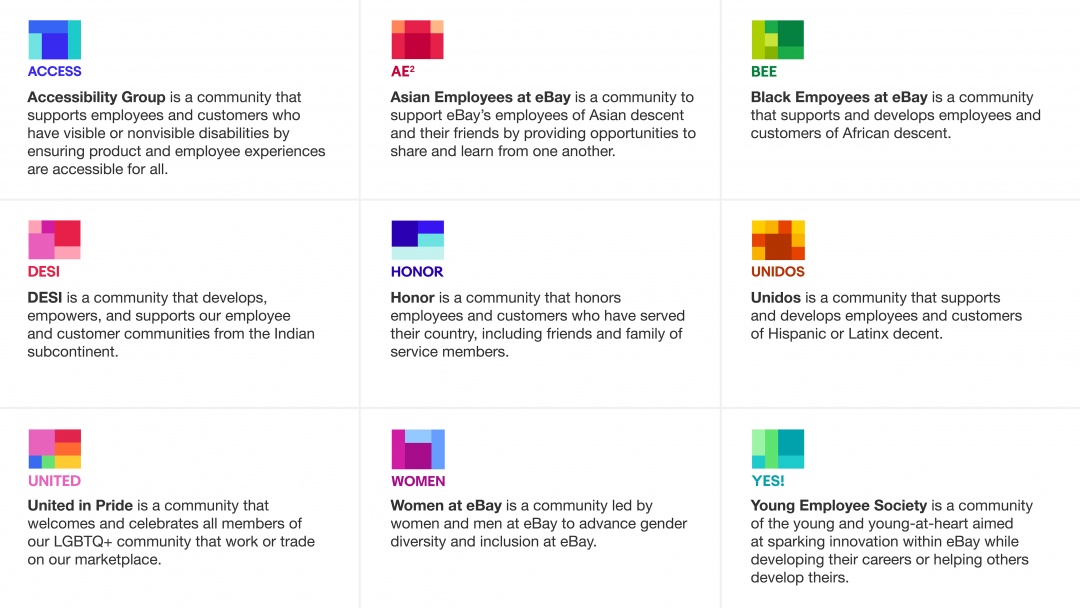 Discover Jobs Around The World