Why we do what we do
To unleash the power of entrepreneurship and build economically vibrant and thriving communities.
And, we've been doing it since 1998. eBay Foundation partners with nonprofit organizations that are addressing and removing barriers to entrepreneurship for people who identify with historically excluded groups. We also support our employees with meaningful giving and volunteering opportunities. From driving local giving and volunteering in their communities, to working with us to match their donations and volunteer hours to the causes they are passionate about, the eBay Foundation is core to our culture.
Our Impact by the Numbers
$
6.3
M
in employee contributions and matching gifts in 2022
$
100
M
granted to nonprofit organizations since 1998
300
K
entrepreneurs supported since 2017
Meet the People Behind Our Giving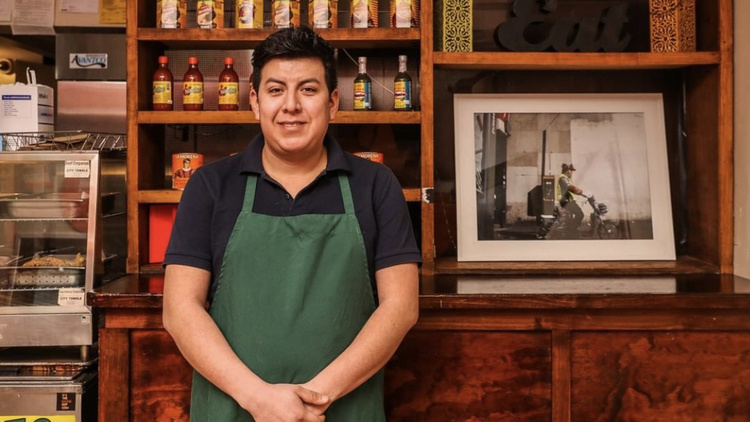 Learn more
Our Grantees
We partner with nonprofits that accelerate entrepreneurship among Black, Indigenous and people of color in the U.S. and women globally. We believe they are the experts working on everything from small business policy to providing the capital, capacity-building and connections that entrepreneurs need. This important work continues as we expand our strategy to include deep listening and partnership in advancing systems change intended to build the holistic ecosystem of support historically underserved entrepreneurs require in order to thrive.
Learn more
Our Employees
We stand with our employees when they support the causes and communities close to their hearts. Through our matching gifts program, eBay Foundation matches employees' personal donations and volunteer time up to $10,000 per employee, per year.
Led by eBay employees, our Changemakers teams drive volunteering and giving in our local communities – being the change and inspiring it in others. By putting trust, empathy and humility into action, Changemakers help make our communities better places to live and work – for everyone.
Our Commitment to Our Grantees
We learn from you and adapt to your lived realities and emerging needs.
We use our voice and resources to amplify yours, as trusted experts in the field.
Our Commitment to Our Employees
We stand with our employees when they give to the causes they care about, amplifying their impact.
When they are a Changemaker, we provide them with the tools and resources to connect with colleagues and community.