Introduction
Diversity, equity & inclusion (DE&I) are core to who we are as a company and community. As a global marketplace bringing together millions of sellers and buyers across more than 190 markets around the world, our purpose is to connect people and build communities to create economic opportunity for all.
As it relates to DE&I, we are focused on four strategic objectives: increasing representation, cultivating a sense of belonging, engaging our communities and allies, and building inclusive technology. Taking a human-centric approach remains the cornerstone of this work, and delivering substantial progress in service of these strategic objectives continues to be vital to our success as a company. We have made progress towards our strategic objectives, but we know our journey is far from complete. We remain focused on furthering this work and on the road that lies ahead.
OBJECTIVE 1
Increase Representation
We are focused on increasing representation across all underrepresented groups at every level of the organization. This requires honesty, openness, vulnerability and, most importantly, action. We continue to acknowledge that systemic barriers to true equity exist and we progress the work needed to address them.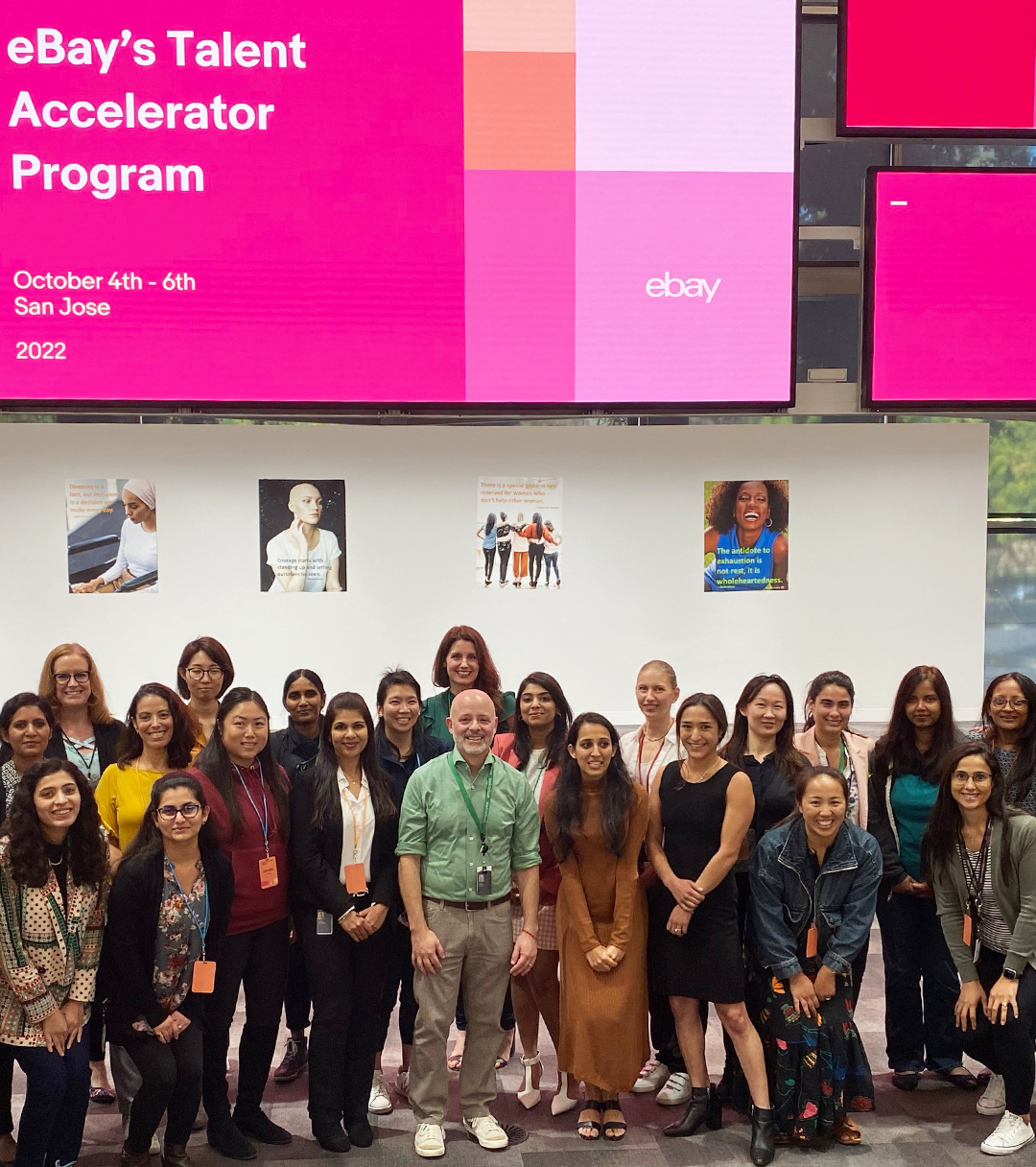 The goal of eTAP (eBay's Talent Accelerator Program) is to provide women with the tools, practice and exposure required to support their growth into leaders at eBay. Through a series of sessions, this year's eTap attendees learned about networking, personal brand development, interpersonal skills and negotiation.
Initially launched in 2021 and conducted remotely, we recently switched to an in-person experience globally — expanding beyond our San Jose headquarters.
The connection with so many talented women in person was the key. The power of the program is really in the connections and shared experiences — not only between the participants, but also with eBay executives.
As a result of the Russian invasion of Ukraine and the subsequent war, nearly eight million Ukrainians have fled their home country, according to the UN Refugee Agency — many across borders to the European countries to the west. As of February 2023, nearly 75,000 made their way to Ireland, the largest refugee community the country has ever accepted. eBay Ireland created the Global Customer Experience (GCX) Stepping Stone program as a means to help Ukrainian refugees with a solution to the often-difficult problem of employment in a new country.
We hired some of the incredible talent we were meeting through our workshops. eBay's marketplace uniquely exemplifies diversity. We welcome those of different geographies, backgrounds, lived experiences and passions.
Stepping Stone's requirements were straightforward — proficiency in English, refugee status and legal authorization to work in Ireland. eBay Ireland hired ten refugees through this program, primarily in the Seller Experience team, a team that works with eBay sellers to troubleshoot and optimize their businesses. The program has been a huge success, and we're exploring expansion of eBay's opportunities for displaced peoples worldwide.
I can definitely call [eBay] the best work experience I've had. It is great to feel so welcomed and supported.
OBJECTIVE 2
Cultivate a Sense of Belonging
We continue to focus on building an equitable and inclusive workplace. We want eBay to be a place where everyone can bring their authentic selves to work as they grow their careers.
In October 2022, eBay hosted our first-ever Be for Everyone Experience. This two-day, virtual festival provided opportunities to hear from global thought leaders and experts, join interactive experiences and bring people together.
We set out to create a unique interactive experience that will inform, inspire and connect our entire eBay employee community.
Comedian Trevor Noah sat down with eBay's Global Head of DE&I, Beric Alleyne, in a fireside chat to talk about seizing new opportunities, cultural inclusivity and corporate action in service to underserved communities. Other experts also spoke about an array of topics, such as the business case for DE&I, understanding burnout and strengthening advocacy in the workplace. 
Among those experts was Dr. Alisha Moreland-Capuia, the renowned psychiatrist and founder and director of the Institute for Trauma-Informed Systems Change at McLean/Harvard, who spoke about understanding, trauma and compassion.
I think of diversity as creating more dynamism because if you're trying to think creatively, one of the best things you can do is surround yourself with people who don't think exactly the same way you do.
The Be For Everyone Experience also included a number of interactive learning opportunities. Claudia Romo Edelman, a diplomat and activist, spoke about connection and empathy. Other speakers included Megan Reitz, a professor and researcher of mindful leadership; Food Network star Aarti Sequiera; and more.
The Be for Everyone Experience was an eye-opening summit. The sessions helped me understand the difference between equality and equity, as well as all the investment eBay is making in closing the gender disparity.
The ACCESS COI aims to celebrate our whole selves through accessibility programming to educate, advocate, provide safe spaces for conversations, and community building around mental health, physical disabilities, neurodiversity and chronic illness. In 2022, ACCESS hosted dozens of events with thousands of unique participants, including Wellness Workshops with life coach Allie Stark; partnered with the Accessibility team to celebrate GAAD (Global Accessibility Awareness Day) with deafblind Harvard lawyer Haben Girma; hosted Movember fundraising and keynote Corey Calliet; and many more.
AE² — Asian Employees at eBay — is a thriving community of Asian American, Native Hawaiian and Pacific Islander eBayers. In addition to the 2023 annual Lunar New Year celebration, over the past year, AE² hosted both in-person and virtual events, including tea time with Made with Lau (a multi-generational family of content creators with over 1 million YouTube subscribers), a fireside chat with journalist and news anchor for MSNBC and NBC News, Richard Lui, and global celebrations in eBay offices throughout Asia, North America and Europe.
Black Employees at eBay (BEE) had an amazing Black History Month program in February 2023, featuring a keynote from Dapper Dan (a New York Times bestselling author and global fashion icon), a chat with Jessica O. Matthews (founder and CEO of Uncharted Power, an award-winning power and data infrastructure technology company), and more.
Launched in 2022, Caregivers is a community dedicated to supporting the unique needs of parents and family caregivers. Throughout the year, Caregivers provides local connections and worldwide opportunities to connect on important themes like self-care. As more employees than ever are balancing a wide range of caretaking and working responsibilities, these kinds of resources, support, and connections are more important than ever.
Representing the Indian subcontinent, DESI — Develop, Empower, and Support the Indian subcontinent community — serves multiple purposes. It brings together those with heritage from the Indian subcontinent and promotes a growing global community. Its 2022 Diwali celebrations included Austin, Dublin, Mumbai, Portland, San Jose, Seattle and Toronto.
EMBRACE aims to recognize and welcome people from across the globe, to celebrate our cultures and uniqueness, and to put in the hard work to understand and discuss cultural, racial and other topics. In 2022, eBay Ireland's chapter of EMBRACE won the Cultural Inclusion award from Diversity in Tech. EMBRACE has also organized events including Ramadan and Eid celebrations in Australia, Pride celebrations in Japan, International Yoga Day in Germany, and Mid-Autumn Festivals in Shanghai.
eBay's Honor COI supports and pays tribute to our veterans and service members. In 2022, this community continued 2021's veteran apprenticeship program, helping service members successfully transition to meaningful full-time employment. In 2022, we had 10 apprentices join the company, all from varied backgrounds, ranks and branches of the military. With eBay for Charity, Honor also partnered with Homes for our Troops to host the sixth annual Veterans Day Celebrity Auction, raising over $300,000 to build and donate specially adapted custom homes nationwide for severely injured post-9/11 Veterans.
Unidos exists to unite eBay's Hispanic, Latino and Latinx communities, including employees, sellers and buyers. In 2022, Unidos celebrated Hispanic Heritage Month with a discussion featuring eBay Chief Product Officer Eddie Garcia, an event with interactive trivia and music with DJ Moonrockk, a Latinx seller panel, and more.
A global alliance of LGBTQ+ eBayers and allies, United in Pride is dedicated to keeping eBay a safe haven for all. Pride 2022 celebrations spanned the globe, including events in Bern, Toronto, Dublin, San Francisco, and Salt Lake City. United in Pride also sponsored an event from Lesbians Who Tech, hosted a panel on LGBTQ+ issues in Eastern Europe, and much more.
The Women at eBay COI aims to promote gender balance and equality within the company. The community spearheaded sponsorship of a women's soccer team in Italy and hosted panels featuring luminaries like Erin Brockovich, Adriane Brown and Sarah McDonald, among others.
The Young Employee Society COI was created for the young and young-at-heart looking to spark innovation and build community at eBay. The focus is on growing and attracting early-in-career talent, and cultivating a sense of belonging for all eBayers. The COI's vision is to help every single member learn to drive impact and practice inclusion as they grow in their careers as the future of the industry, through mentorship programs, recruitment and advocacy.
Building communities to create economic opportunity for all.
Gender Pay Equity
For the seventh consecutive year, we completed a study of our gender pay equity, looking at compensation, salary, bonus and stock. The gender pay ratio for total compensation (including salary, bonus and annual stock award value) is at 100.4 percent in the U.S. and 100.1 percent for all regions.
We will continue to provide training sessions for recruiters and senior leaders. We'll also share data-driven insights to those recruiters and leaders to guide compensation decisions and conduct rigorous reviews of the compensation of new hires, transfers and promoted employees. These steps will make sure we continually pay our people fairly based on their roles, contribution and impact.
OBJECTIVE 3
Engage Our Communities and Allies
Engaging our community of sellers and buyers, business partners as well as the broader communities that we serve continues to be incredibly important to us. We have evolved the ways in which we mobilize our resources and our capital to drive global, long-term systemic change.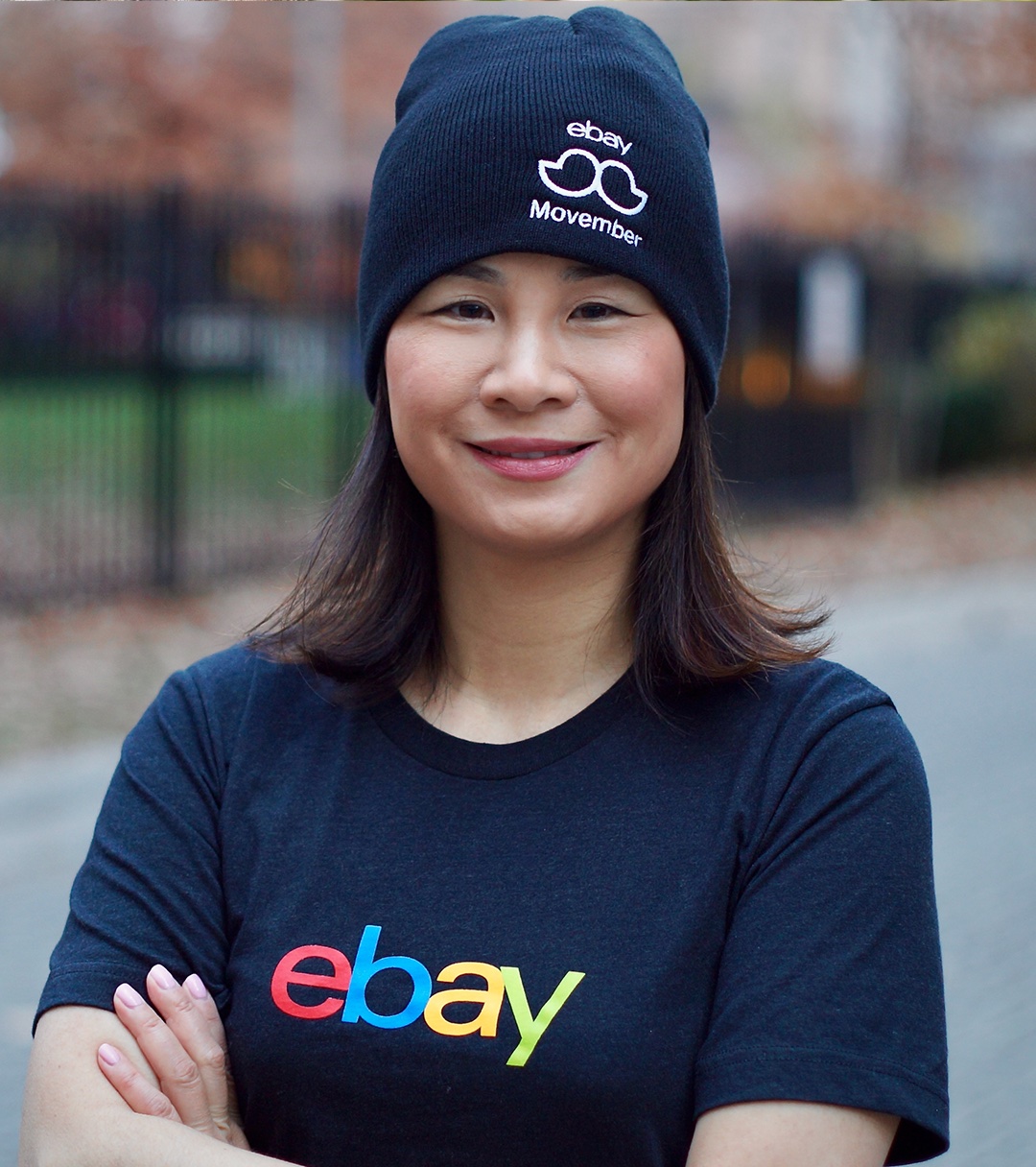 eBay Foundation, which since 1998 has partnered with nonprofits and supported eBayers when they give and volunteer, reached an all-time high in 2022. "Our new strategy is helping us create deeper relationships with grantees and shift away from historically inequitable practices within philanthropy," eBay Foundation President Allie Ottoboni said. "This enables us to authentically live out eBay's purpose to unlock economic opportunity for all."
In 2022, the Foundation launched Changemakers, spanning four continents and 16 regional teams. These teams drive volunteering and giving with colleagues in their local community – being the change and inspiring it in others, too.
eBayers donated to the charities and nonprofits that mean the most to them, and eBay is honored to match those donations. In 2022, matching gifts for these contributions (including volunteer hours, which are matched financially) totaled $3.6 million, an increase of 44 percent over the previous year.
I volunteer because it's part of my identity. Since I was a child in Brazil, community work has been part of who I am.
eBay Foundation also makes grants throughout the year. In 2022, the Global Give program provided 30 grants, totaling $3 million, to global nonprofit organizations that are addressing and removing barriers for entrepreneurs in historically excluded communities. Those organizations include Pacific Community Ventures, which provides pro bono small business advising across the U.S.; Entrepreneurial Training for Innovative Communities in Japan, which nurtures young entrepreneurs who solve social problems in their communities; and I.S.I. e.V. (Initiative of Self-Employed Immigrant Women), which supports migrant female entrepreneurs in Germany through training, access and support.  
Overall, the eBay Foundation granted nearly $23 million in 2022 — the most in its history.
Entrepreneurship in the UK
In 2022, eBay UK announced a partnership with Black Girl Fest (BGF), a creative studio dedicated to creating a better future for its community of Black women, girls and non-binary people. Our partnership has established a training program to equip entrepreneurs with the right tools, skills and knowledge to sell effectively on eBay, aiming to empower over 150 Black women-led ecommerce businesses through the program this year.
This program was way more than what I expected.
Cross-Border Trade in China
In China, there are many eBay sellers with large and successful businesses involved in cross-border trade. However, they consistently face the challenge of finding available talent to enable their success. The eYouth program is designed to provide a new generation of students with the skills needed to be successful in an ecommerce business.
As a leading company in ecommerce, eBay impresses us with its courage and determination to promote talent development for the entire industry…. eBay has provided us with tremendous help.
In 2019, eBay launched the eYouth program, partnering with 642 colleges and universities throughout China to help provide a talent funnel for students to ecommerce businesses across the country. eBay China's Business Development team works with local governments to create training courses, secure funding or endorsements and train the teachers. These teachers help over 20,000 students in 80 cities to operate virtual eBay accounts to learn best practices, gain insights and master ecommerce skills. Many of those who have participated in the program receive internships and jobs with eBay sellers — the hiring rate is about 23 percent — or have even attracted investors for their own eBay businesses.
OBJECTIVE 4
Build Inclusive Technology
We are designing experiences to better and more inclusively serve the diverse needs of the various communities who utilize our platform.
It is our responsibility as a global company to ensure that our marketplace is available to everyone, everywhere —regardless of language, location or physical ability. Our marketplace is strongest when it comprises the most diverse possible selection of sellers and buyers, and that means we must use all tools at our disposal to create a marketplace which can be used by all. 
Inclusive technology is a pillar of eBay's technological efforts as we strive to maintain the most up-to-date accessibility compliance on all of our platforms, including the web, iOS and Android. In 2022, we also began work on a brand-new accessibility plug-in that scans pages during the design process and makes it easy to incorporate modern accessibility solutions. This plug-in, called Include, launched in early 2023. It gives designers an easy-to-use interface for ensuring that their work is accessible to all. Prior to Include, designers across the industry often struggled with the cumbersome existing tools, leading to awkward integrations or, sometimes, not making work accessible in the first place. 
Include is available to all, on Figma, which is a free service. And the code itself is open-source, available on Github for all to use.
OUR NUMBERS
Gender: Global
We remain committed to data transparency, and we continue our commitment to create opportunity for all, in an environment where everyone feels safe and included.



OUR NUMBERS
Race & Ethnicity: US
Across eBay in leadership positions, non-tech roles, and the tech sector (defined as engineering, tech operations and information technology), we continue to elevate and create sustainable progress in diversity, equity & inclusion.
Notes on Our Numbers
*Leaders are defined as directors and above.
**Tech is defined as engineering, tech operations and information technology.
***Other is less than 1% and includes Native Hawaiian or other Pacific Islander, American Indian and Alaska Native.
Apex Companies, LLC performed its work in accordance with Apex's standard procedures and guidelines for external Assurance of Sustainability Reports and International Standard on Assurance Engagements (ISAE) 3000 Revised, Assurance Engagements Other than Audits or Reviews of Historical Financial Information (effective for assurance reports dated on or after Dec. 15, 2015), issued by the International Auditing and Assurance Standards Board. Apex's Assurance Opinion for "Gender: Workforce; Leaders; Tech; and Non-tech," "Race & Ethnicity U.S.: Total Workforce; Leaders; Tech; and Non-tech," and "Gender Pay Equity" is published in full here.
We are responsible for ensuring everyone is included and that all voices are heard on our marketplace and in our community.
Awards & Recognition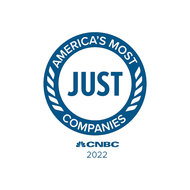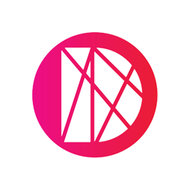 Diversity in Tech Cultural Inclusion Award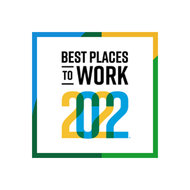 Glassdoor - 2022 Best Places to Work
Handshake - Early Talent Awards
Best Place to Work for LGBTQ+ Equality
Korea Press Foundation - Great Place to Work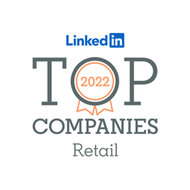 LinkedIn - Top Companies: Retail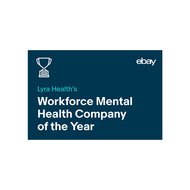 Lyra Workforce Mental Health - Companies of the Year
Sunday Independent - Best Employers List
WayUp - Internship Top 100
Learn More About DE&I at eBay