Connecting enthusiasts. Building communities. Creating economic opportunity for all on the world's largest sustainable marketplace.
Highlights from Investor Day
Watch this 5-minute video to get a quick recap of the major highlights from the presentations at our 2022 Investor Day.
Jamie Iannone
President and Chief Executive Officer
Steve Priest
SVP, Chief Financial Officer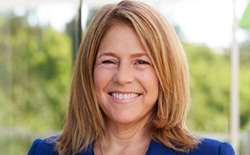 Julie Loeger
SVP, Chief Growth Officer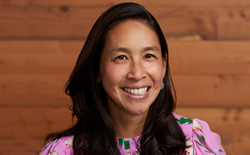 Stefanie Jay
SVP, Chief Business and Strategy Officer
Jordan Sweetnam
SVP, Global Markets
Rob Hattrell
Former SVP, Head of eBay Europe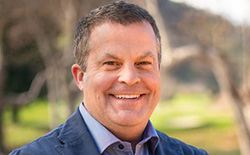 Pete Thompson
Former SVP, Chief Product Officer
Alex Kazim
VP and General Manager, Global Advertising
Joe Billante
VP, Investor Relations
Downloads
Accelerating eBay's Tech-Led Reimagination
Enthusiast Buyers & the eBay Multiplier Effect
Expanding Our Focus Category Playbook
Empowering Sellers Through Technology
Driving Growth With Advertising
Unlocking Value Through Payments
The Path to Sustainable Growth at Scale
Financial Highlights
~5% GMV growth in 2024
7-8% revenue growth in 2024
15% EPS growth in 2024
$1.4T TAM in 2024
~50% focus category GMV coverage in 2024
$10B+ annual GMV in 5 eBay categories
$2B advertising revenue by 2025
$300M cumulative incremental payments revenue by 2024
$7B free cash flow over 3 years
125% capital returns as a % of free cash flow
$300M structural cost program
100 bps margin expansion, 2022-2024
100% renewable energy by 2025
90% SCOPE1 & 2 emission reduction by 2030
20% Scope 3 emission reduction by 2030
100% carbon neutrality in 2021
$20B economic impact from recommerce by 2025
7M metric tons of carbon emissions avoided by 2025
Investor Relations Website
Visit our Investor Relations website to get the latest financial information about eBay.
Disclosures
All information in the presentations is as of March 10, 2022.
The presentations being made today (the "presentations") contain non-GAAP measures relating to our performance. You can find the reconciliation of these measures, except for FX-Neutral basis, to the nearest comparable GAAP measures in the appendix at the end of these presentations. All growth rates represent year-over-year comparisons, except as otherwise noted. For numbers in this presentation provided on an "FX-Neutral" basis, we calculate the year-over-year impact of foreign currency movements using prior period foreign currency rates applied to current year transactional currency amounts.
The presentations contain forward-looking statements relating to, among other things, the future performance of eBay Inc., and its consolidated subsidiaries that are based on our current expectations, forecasts and assumptions and involve risks and uncertainties. These forward-looking statements can often be identified by the use of words such as "will," "predict," "continue," "forecast," "expect," "believe," "anticipate," "outlook," "could," "target," "project," "intend," "plan," "seek," "estimate," "should," "may," and "assume," as well as variations of such words and similar expressions. These statements include, but are not limited to, statements regarding the future performance of eBay Inc. and its consolidated subsidiaries, including management's vision for the future of eBay and our ability to accomplish our vision, expected financial results for full year 2022, 2023, and 2024 and the future growth in our business operating efficiency and margins, reinvestments, dividends and share repurchases.
Our actual results could differ materially from those predicted or implied and reported results should not be considered as an indication of future performance. Other factors that could cause or contribute to such differences include, but are not limited to: changes in political, business and economic conditions, the duration of the COVID-19 pandemic and the effects of COVID-19 on our business and operations and on the general economy, including effects on our sellers and customers, any regional or general economic downturn or crisis and any conditions that affect ecommerce growth or cross-border trade; the company's ability to realize expected growth opportunities in payments intermediation and advertising; fluctuations in foreign currency exchange rates; our need to successfully react to the increasing importance of mobile commerce and the increasing social aspect of commerce; an increasingly competitive environment for our business; changes to our capital allocation, including the timing, declaration, amount and payment of any future dividends or levels of the company's share repurchases, or management of operating cash; our ability to increase operating efficiency to drive margin improvements and enable reinvestments; our ability to manage indebtedness, including managing exposure to interest rates and maintaining credit ratings; our need to manage an increasingly large enterprise with a broad range of businesses of varying degrees of maturity and in many different geographies; our ability to successfully intermediate payments on our marketplace platform; our need and ability to manage regulatory, tax, data security and litigation risks; our ability to timely upgrade and develop technology systems, infrastructure and customer service capabilities at reasonable cost while maintaining site stability and performance and adding new products and features; and our ability to integrate, manage and grow businesses that have been acquired or may be acquired in the future.
The forward-looking statements in the presentations do not include the potential impact of any acquisitions or divestitures that may be announced and/or completed after the date hereof.
More information about factors that could affect our operating results is included under the captions "Risk Factors" and "Management's Discussion and Analysis of Financial Condition and Results of Operations" in our most recent Annual Report on Form10-K, a copy of which may be obtained by visiting our Investor Relations website at https://investors.ebayinc.com or the SEC's website at www.sec.gov. Undue reliance should not be placed on the forward-looking statements in this presentation, which are based on information available to us on the date hereof. We assume no obligation to update such statements.