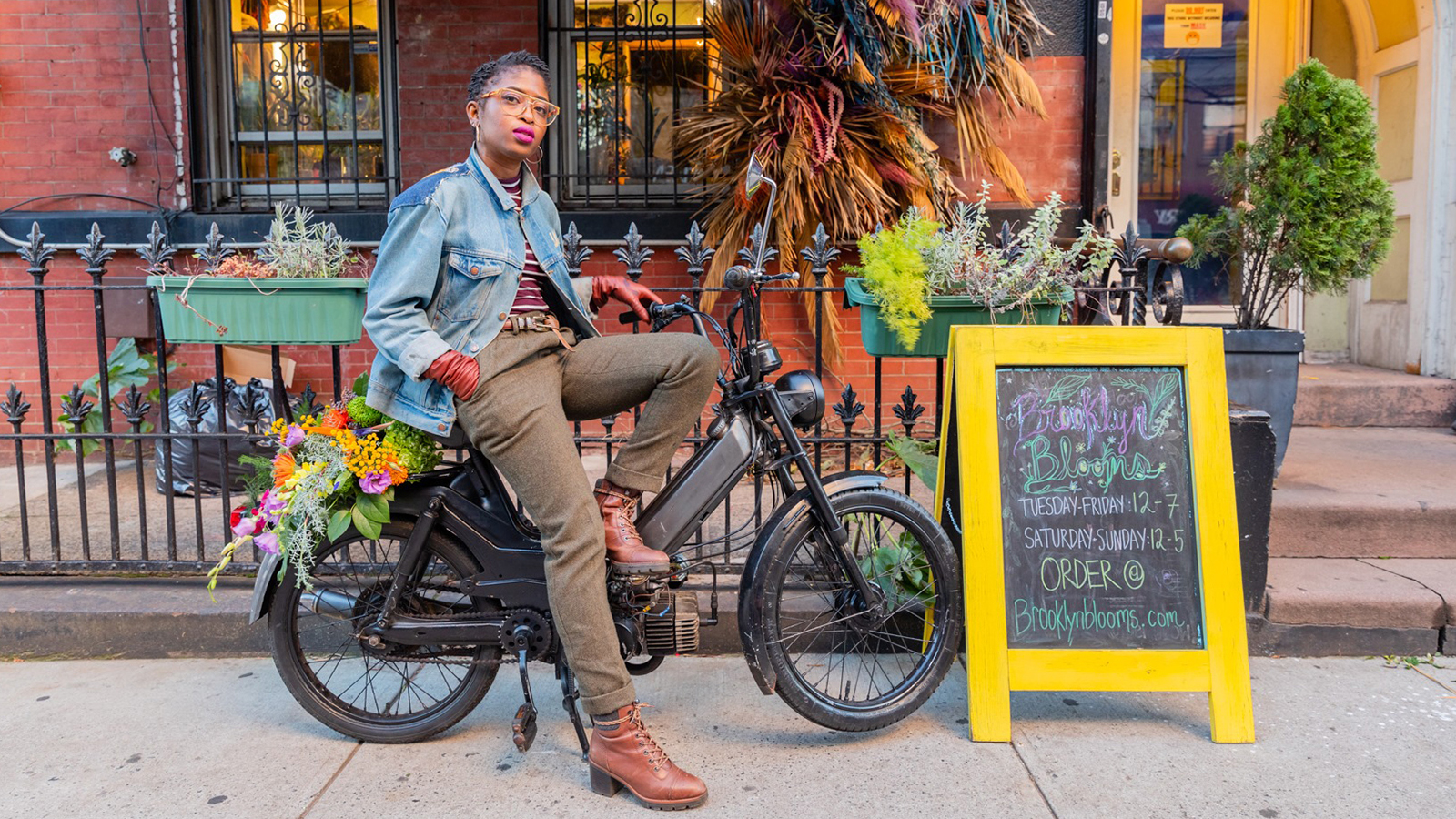 Enabling businesses of all sizes to access opportunity on a global scale
From the very first moment a seller opens their virtual store, we are with them every step of the way. We build tools to help them grow and sustain their business, while also developing products that simplify the selling experience.
We don't compete with our sellers — we win when they do.
Helping Entrepreneurs Thrive in a Digital Economy
Small businesses and entrepreneurs are fundamental to the economic health of local communities, helping to create jobs and bring Main Streets to life. We strive to fuel their long-term success through digital commerce, so they can grow their business locally while selling globally.
Our Small Business Accelerator Program: Up & Running
Our Up & Running initiative helps small businesses start and grow their businesses online.
Through the program, we provided fee discounts, special guidance and resources to help small businesses run their store on eBay. The program has seen global adaptations in over 25 markets worldwide and has expanded efforts with a new grants program, in which 50 U.S. small business sellers received packages worth $10,000.
Fostering Seller Growth and Ecommerce Literacy
We invest in resources and programs for sellers to excel in ecommerce today and in the future. Our eBay Seller School is a new virtual learning platform, offering on-demand lessons and videos covering a breadth of ecommerce topics key to achieving success in the digital economy.
We also offer a wide range of tools to help sellers accelerate and scale their eBay businesses, including Image Clean-Up, Time Away and Seller Initiated Offers, among others.
Community Impact
eBay Foundation
The eBay Foundation unleashes the power of entrepreneurship to build economically vibrant and thriving communities. The Foundation partners with nonprofits that are addressing and removing ongoing systemic barriers to entrepreneurship around the world. The Foundation also connects employees to opportunities to advance inclusive entrepreneurship through partnership with organizations like Kiva.
Seller Stories
Lacing Together Entrepreneurship and Education Through Sneakers
Seller Tamara Baker's journey toward entrepreneurship is rooted in the seeds of her childhood with an early introduction to the allure of footwear. Now earning multiple academic degrees while opening a new storefront, Tamara dreams of combining her passion for shoes with her commitment to education.
Paying it Forward Through Animal Therapy
Mike Dixon was determined to make a meaningful impact on his community as he strove to build a thriving business from scratch. What originally started as a side hustle selling puppy crates on eBay would quickly transform into a successful business supporting children with disabilities and older adults.
Stitching Together a Promising Future
When Ali Rezazadeh came to Germany as a refugee in 2001, eBay gave him a platform to start fresh as an entrepreneur.
A former mechanic, Ali started selling repaired sewing machines on the marketplace and now runs his own eBay shop and brick-and-mortar store in Schleswig-Holstein, Germany.
Economic Opportunity News