eBay empowers people and communities to unlock possibilities for growth.
Our marketplace uplifts and brings people together. The pioneers, the collectors, the dreamers, the artists, the givers, the fans, the treasure hunters, the college students, the technologists who innovate for our customers, the innovators, the retirees, the people making a difference for sellers every day, the family-owned businesses, the side-hustlers, the small-scale entrepreneurs with big dreams.
The magic of eBay is how we connect people and build communities to create economic opportunity for all.
eBay was founded in 1995 on the simple premise that people are basically good — and fueled by the belief that commerce should be accessible to all. With this in mind, we've built a model of universal, inclusive entrepreneurship — where anyone, anywhere in the world can sell, buy and succeed online.
Today, eBay's reach stretches around the globe. We connect millions of sellers and buyers, as diverse as their interests, through sought-after items that meet needs, add to collections or simply bring joy. Millions of people find exactly what they're looking for only on eBay — whether it's a must-have of the moment or a rare find from decades past. United by shared values and interests, we inspire the creation of communities through our marketplace.
Our community inspires me. I see and hear about all the ways our sellers and buyers are starting businesses and fueling their passions on eBay — it's truly magical. And this pushes me and the team forward, to help them succeed, every day.
– Jamie Iannone, eBay President & CEO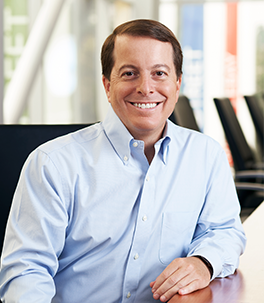 We don't compete with our sellers, we are partners to them.
From that very first day when sellers open their virtual doors...
we are there with them — every step of the way. Success for us happens together.
We enable individuals...
entrepreneurs and businesses of all sizes to build their brands to perfectly fit their unique personalities and inventory with our tools, support, advocacy and outreach.
I can really leverage eBay's global reach to access a worldwide audience. eBay helps alleviate the stress of an international sale and helps increase my reach to foreign countries. As a small business [owner], I am only able to ship globally thanks to my partnership with eBay.
– Karen Lesak, eBay Seller and Owner of Finds For You
eBay has opened our eyes as to how a business can become successful online. None of this would exist if it wasn't for eBay.
– Ajay Mirchandani, eBay Seller and Owner of Bleacher Bum Collectibles
For so long, I've admired this company for how we uplift small businesses everywhere and support economic empowerment. What attracted me to eBay was its purpose and mission, and it's why I love working here every day.
– Angeles Gomez, eBay Program Manager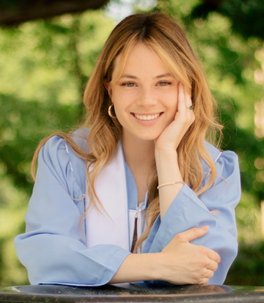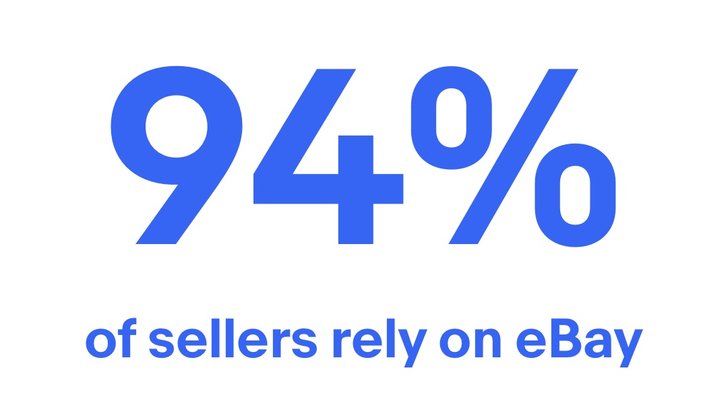 94% of sellers rely on eBay
Many are new entrepreneurs
eBay is accessible to all
Our Small Business Report
eBay's 2023 Small Business Report examines how our sellers start their businesses and the many ways eBay fuels their success.
We use technology to empower people.
We want our sellers to have a straightforward way to connect with buyers and our enthusiasts to find the items they're searching for, while connecting with like-minded people around collections and passions. At eBay, our employees are creating these solutions through robust products and tools for our marketplace that are simple and seamless for our customers to use.
Our platform transcends borders...
to build community, bringing enthusiasts together and creating lifelong relationships around billions of unique items in a trusted experience.
Our technology provides...
everyone with the opportunity to thrive.
We're reimagining the eBay customer experience, and our technology is driving this. I hear entrepreneurial stories about people being empowered through eBay, finding their livelihoods through selling on our marketplace. I love that.
– Uma Achutha, Senior Technical Product Manager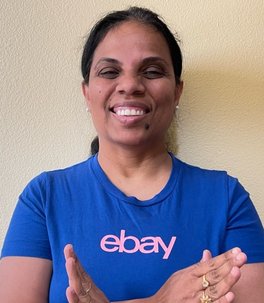 As an avid collector, I love that eBay continues to push the envelope to provide the best possible experience. eBay's constant roll-out of new offerings — Authenticity Guarantee for trading cards, the eBay vault and now eBay Live beta — has been absolutely game-changing.
– DJ Skee, Trading Card Enthusiast
I love eBay [because of] the unwavering support that I receive from across the business — from the highest levels of the company to the newest of hires. When you have the support of your team, you're inspired by your leaders, and you work in an inclusive environment, the choice to stay is easy.
– Itza Sanchez, Technical Program Manager
80% of sellers report that eBay...
Our growth fuels the growth of communities.
Our community is committed to...
reaching out and empowering others, using our marketplace as a platform and a place to make a positive difference.
The ripple effect of our community's efforts...
create waves of change, around the world — everywhere we live, work, sell and buy.
We create opportunities to thrive...
helping people find a sense of community and belonging — and sometimes, second chances.
The generosity of eBay's Foundation and eBay employees will enable our team to continue its mission, which is to help marginalized unemployed individuals, social enterprises and young entrepreneurs establish their own businesses.
– Evanne Kilmurray, CEO of Inner City Enterprise
Giving back and volunteering is really such a great multiplier. What might be an hour or two out of your week could be a life changer for the person you're helping. It really does help you reset and realize the bigger picture and the positive impact you can make.
– Luke Aitken, eBay Australia's Head of Government Relations and Policy
eBay's dedication to community empowerment and inclusivity is so exciting to witness because it speaks to the core of eBay's marketplace, which is the belief that people are fundamentally good.
– Rachel Chen, eBay Corporate Communications and Content Specialist
eBay for Charity by the numbers
A single purchase through eBay for Charity can have a positive ripple effect among charities, its recipients and their local communities.
eBay Foundation by the numbers
Our eBay Foundation partners with nonprofits to make a real difference in the lives of entrepreneurs.
Together, we're sustaining the future of our community.
Our customers, employees and company...
are committed to a healthier planet and thoughtful choices. Recommerce anchors how our community sells and buys on our marketplace. On eBay, pre-loved items become new treasures for buyers, and shoppers discover the value of off-season goods. Then buyers become sellers with their own items. The circular economy is central to who we are — and where we're headed.
Recommerce is a way to be part of something bigger than ourselves. We feel that teaching other resellers how to improve their approach will ultimately improve the platform for everyone, and it creates a stronger community.
– Vikki Eagan, eBay Seller and Owner of LV Pink Peacock
​​eBay has rebuilt my consumption lifecycle. I buy pre-owned goods with the intention of keeping them for a lifetime. That intention encourages me to carefully consider how I repurpose, share or recycle unwanted items… recommerce is the most effective strategy as a consumer taking on a climate crisis.
– Hannah Stringer, eBay Buyer
What we do, we do for each other.
Our culture...
is as vibrant as our community and teams.
Our beliefs...
enable people to thrive and flourish wherever they live, play or work.
Our purpose...
is to be a place where everyone has the opportunity to succeed.
Diversity, Equity & Inclusion at eBay
There is so much diversity among the folks at eBay that it almost feels like coming home… When we are able to care for everyone and act with integrity, we are enabling them to resolve issues, to feel better about themselves, to progress, to finalize a project, to share knowledge.
– Henry De Sousa, eBay Executive Assistant
My mother, sisters and I have had many hardships over the years, and our work has gotten us through it together. eBay has not only allowed us the ability to financially recover from some difficult challenges, but has empowered each of us to pursue the lives we want and to thrive.
– Katelyn Huffine, eBay Seller, Beauty On Point
The entire organization is geared toward helping and empowering people within their lives — that's really inspiring.
– Pats Pena, Lead Product Manager, eBay for Charity