Providing Our Employees With the Opportunity to Grow and Thrive
We aim to bring more people to join eBay from different communities around the world, so we can build innovations and new product experiences that are better attuned to our customers' needs.
Learn more
Diversity, Equity and Inclusion
Diversity, Equity and Inclusion (DE&I) is core to who we are and the cornerstone upon which our business is built. Our purpose makes us unique — and drives us to create opportunities in an open marketplace for everyone, regardless of who they are, how they identify or where they are in the world.
Employee Giving and Volunteering
At eBay, we have a culture that celebrates giving and our employees play a big part in that.
Matching Employee Donations
Through the eBay Foundation, our company matches donations to eligible nonprofits up to $10,000 per employee per year. Other eligible matching gifts include in-kind donations (such as donating a toy or canned food item for a donation drive) and logging volunteer time through our employee matching gifts site.
Supporting Local Communities
Our eBayer-led volunteer groups organize local giving and volunteering activities throughout the world. Thanks to our local leaders who drive local activities, we saw employees commit to weekly companionship calls with homebound older adults, organize litter-pick-up events, mentor youth, coach entrepreneurs and more.
What Our People Say
For so long, I've admired this company for how we uplift small businesses everywhere and support economic empowerment. What attracted me to eBay was its purpose and mission, and it's why I love working here every day.
eBay encourages us to have the courage to be creative. Every day we can learn from each other, and we have a purpose to empower people and create economic opportunity for all.
Director, Business Management & SOP (iCBT)
There are always opportunities at eBay to try something new. After being in QA roles and management, I decided to pursue product management. eBay helped me make the shift and supported my education in product management training at UC Berkeley and Stanford.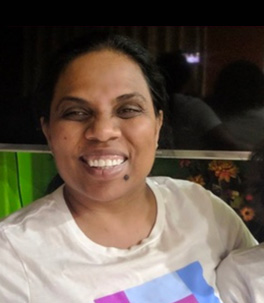 Senior Technical Product Manager
I really enjoy the people I work with and the values eBay stands for. My experience has been that the company is very family-oriented so that's always been important to me.
Building a Career at eBay
Investing in Leadership
Our goal is to develop core leadership skills by providing targeted, connected and versatile development opportunities for employees to empower their long-term growth at eBay.
As part of this experience, employees and leaders can explore various development paths to support them on their career journey. 
Employees can participate in individual coaching sessions with eCoach, or pursue group coaching opportunities by joining our Leading at eBay program to learn alongside a small cohort. We host regular speaker sessions with leadership experts throughout the year on topics addressing leadership development and career growth. 
Moreover, we provide talent development workshops and specialized programming in building effective and high-performing teams — all focused on enabling social learning and a culture of inclusivity and feedback. 
In parallel, we've developed a suite of online resources and programming for employees to access anytime, anywhere.
Employee Professional Development
When employees are at eBay, we strive to provide them with a variety of opportunities and resources to learn and grow.
Employees can work on diverse assignments and projects while at eBay to further hone their skill sets, and partner with leaders and other colleagues to receive coaching and mentorship.
Additionally, we invest in leading technologies that support continuous education and learning, including on-demand courses, personalized learning experiences and specialized avenues for ongoing feedback for employees. We also provide practical tips and tools for employees through Grokker to support their physical and mental wellness.
We also are committed to our employees' ongoing education and provide regionally specific financial support for professional degrees and certifications.
Health and Financial Benefits
Through our global benefits program, we aim to support and empower our employees with the resources they need to bring their best selves to work.
Health and Financial Benefits
Employees can access a wide range of benefits to support their physical, emotional and financial well-being, including comprehensive health insurance offerings, retirement plans and paid time away from work. 
Globally, all employees can access a fully company-paid employee assistance plan, a sabbatical program, a wellness platform and a medical second opinion/navigation program that provides access to top medical experts.
Culture and Workforce News