eBay Foundation was established in 1998 with a donation of pre-IPO stock – pioneering a new approach to endowing a corporate foundation. Since then, we've donated over $39 million to non-profit organizations around the world.

eBay Foundation is focused on harnessing the power of inclusive entrepreneurship and the circular economy to create opportunity and generate growth. Our vision is of a world where every individual – regardless of geography or circumstance – is able to fully participate in the global economy. We are making this vision a reality through strategic partnerships that enable us to provide funding, tools, and skilled volunteer support to non-profit organizations solving some of the greatest social and environmental challenges.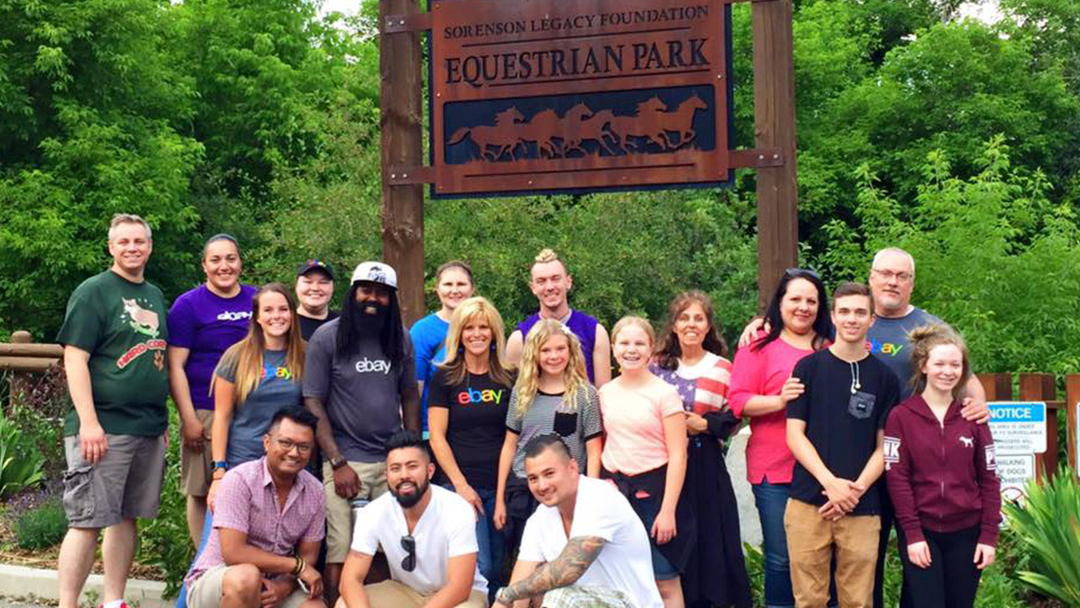 Inclusive Entrepreneurship
Entrepreneurship fosters growth, progress, and development. The ability to be an entrepreneur, however, is not always afforded to everyone. We believe that every entrepreneur – no matter their background or circumstances – should have the opportunity to pursue bold ideas and build businesses that move the world forward. We believe that by enabling entrepreneurship in all parts of the world, we can encourage innovation and inclusive growth in communities everywhere.
Circular Economy
By promoting the shift to a more circular economy, we can use resources more wisely, turn waste into opportunity, and generate economic growth. Entrepreneurs play a critical role in defining this evolution, because companies with circular business models open up new ways of thinking about goods and ownership. The world benefits when people do more with less and create sustainable, thriving small businesses.
eBay Foundation Board of Directors
eBay Foundation is governed by a board of directors including:
Damien Hooper-Campbell, VP, Chief Diversity Officer
Dan Tarman, SVP, Chief Communications Officer
Jon Barwise, Senior Director of Mobile Engineering
Kris Miller, VP, Chief Strategy Officer
Selim Freiha, VP, Investor Relations
Molly Titley (Secretary), Senior Director, Associate General Counsel