Our Philosophy
Our founder, Pierre Omidyar, a French-born Iranian-American, started eBay to create economic opportunity by connecting people from widely different backgrounds and geographies. On eBay, sellers with items to offer and buyers seeking to find their version of perfect join together in a global marketplace that is open to all.  Diversity and inclusion at eBay goes well beyond a moral necessity – it's the foundation of our business model and absolutely critical to our ability to thrive in an increasingly competitive global landscape. For us, challenges in this area represent opportunities to make our workforce, workplace and marketplace better for everyone – we're excited about what can be accomplished.
Download Our 2017 Reports
Diversity and inclusion should never be viewed as an 'add-on.' It's the right thing for eBay to do, a key driver of our culture and critical to our business success.
– Devin Wenig, President & CEO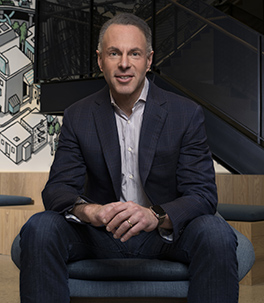 Our Approach is Global
Diversity and inclusion doesn't just reside in our Silicon Valley headquarters — D&I touches every corner of the globe where we have employees and customers. Our aim is to empower our people to diversify and be inclusive in the ways that are most relevant to their local realities.
Seattle, WA
Larry Colagiovanni, Sr. Director of New Product Development, shared his perspective on mentorship for women on an eWIT panel.
San Jose, CA
AE2 hosted a fireside chat with eBay sellers & entrepreneurs on cross border trade.
Portland, OR
HONOR partnered with Operation Code & celebrated Remembrance Day with Veteran sellers.
London, UK
Our UK office celebrated Black History Month for first time in office history.
London, UK
Our UK office hosted a discussion focusing on diversity of thought and awareness of personality profiling.
Seoul, Korea
The South Korea recruiting team provided opportunities for people with disabilities to join our workforce.
Amsterdam, Netherlands
eBay sponsored the Women in Tech conference in Amsterdam.
Sydney, Australia
eBay Government Relations, Parliament & 60 high-profile politicians drove awareness for LGBTIQ Australians.
Diversity and Inclusion at eBay is about making sure that when people are part of the eBay community – whether they are global employees, people who are interested in working at eBay or the millions of buyers and sellers who transact on our platform – they feel included and know that great opportunities are available to them.
– Damien Hooper-Campbell, Chief Diversity Officer