Chris Holbrook
Sneaker Jesus
Austin, Texas
A self-professed sneakerhead since he was little, Chris built a growing online sneaker store that has given him the opportunity to become a full-time entrepreneur and give back to his community. We recently caught up with Chris and asked him a couple of questions about how he gets geared up for the busy holiday season, here is what he had to say.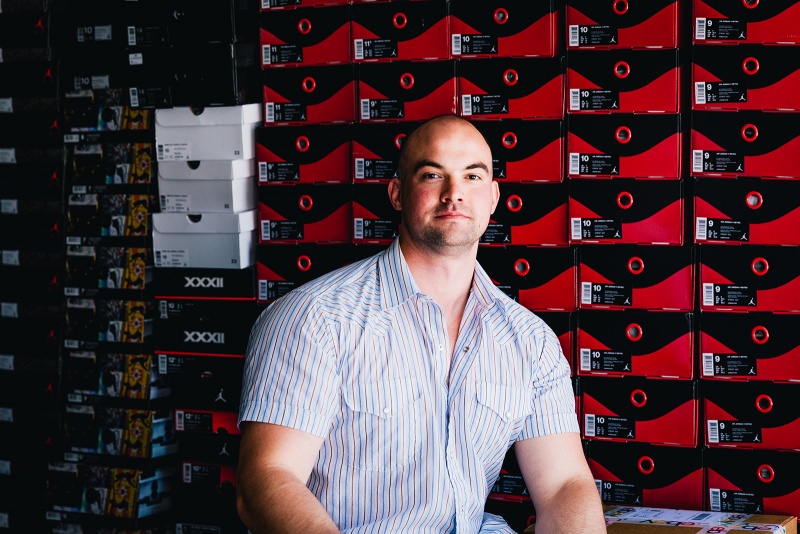 Q: How do you win over holiday?
A: The way I've learned to win during Holiday is to stick to what's lead to success in the past—bringing more value than what any customer expects and being as prepared as possible for new opportunities. The adventure of running your own e-commerce store inevitably has its ups and downs. Paying attention to what you did that brought you success when times were good, and learning from the moments where you missed is key. Michael Jordan famously quoted "the key to success is failure". I believe being as prepared as you possibly can gives you the greatest chance at success, especially during Holiday. Ask yourself, what did I do well when I was at my best earlier in the year? What distinctions and adjustments did I make when things weren't going well, what did I do differently to turn things around? Holiday is a huge opportunity for sellers on eBay, and you don't want to miss out. If you want to make the most of it the time to being preparing is now.
Q: What does your holiday hustle look like?
A: Holiday is a great time to sell hot new items, the demand can be quite overwhelming on many sought after products during the Holiday shopping frenzy. Prepare for holiday by forecasting what your best-selling products will be, and focus on how can you take full advantage of fulfilling the heavy holiday buying demand. Holiday is also a great time to sell older inventory that maybe has been sitting on shelves for a while. Views and traffic will be at yearly highs on listings during the holidays, so take advantage of this added exposure by offering your customers the best value and best deals on your older inventory that needs to be sold. Don't be afraid to be aggressive with selling both your new items and older inventory; remember the Holidays only come once a year and the best time to sell is when buyers are buying.
Q: What is one thing you'll be trying new this holiday shopping season?
A: The one thing I'll be trying new this Holiday is becoming involved with charity. Since earlier this year we've started listing some our Air Jordans each week using eBay for Charity. This is really cool because we're able to donate 100% of the proceeds raised from these auctions directly to the charity of our choice. We begin every auction at one penny with no reserve and free shipping, and eBay tells buyers that the Jordans they're bidding on in these auctions will 100% benefit a charity we've selected. Featuring these auctions in our store is such an outstanding feature that's very unique to selling on eBay. It gives us the opportunity to give back in a very cool but also modern and convenient way. It also brings a deeper more personal and meaningful experience to shoppers ... their item really means something beyond the purchase. We're still a small business, and I believe shoppers appreciate the fact small business owners are doing their part to give back. Holiday is the season of giving ... this holiday we'll be featuring more "100% for charity" auctions than ever. I'm super excited about what we can raise this season, there certainly is no better time to give back!