Heather Wood
Rosie's Recycles and Secondhand Rosa
Sacramento, California
Heather Rose Wood shares her grandmother's passion for thrifting—and her entrepreneurial spirit. As a child, Heather and her grandma would spend every Saturday digging for treasures at local garage sales and their favorite thrift stores. Her grandma owned a both a pool and spa store and a thrift store, where Heather would spend her childhood days. Today, Heather keeps her grandma's legacy alive through her own thriving e-commerce businesses—and she's helping other women start their own businesses, too.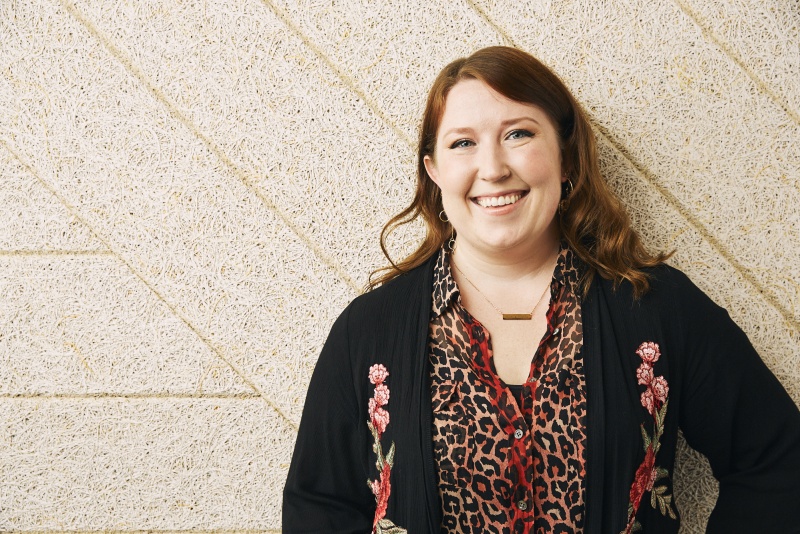 Q: How did you get started on eBay?
A: I started out of necessity. My husband, Victor, was unable to work for a period of time. I had a 9 to 5 job, but we needed another income. So I started reselling in 2015, and I opened my eBay store in 2017. We lived in 700 sq.  ft. apartment, and all of my inventory fit into a single pink rolling suitcase. When something sold, I got the suitcase out of the closet, ironed the item, and packaged it for shipment. I used to take pictures of items on the kitchen floor. Now I live in a house where I have my own office, photography studio, and store over 1,000 items of clothing inventory!
Q: What was your biggest AHA! moment?
A: My only regret about selling on eBay is that I wished I had known about its economic opportunities and started selling sooner. eBay has a reputation of just being about auctions and a place to find rarities and oddities. It's not like that at all. I'm selling trendy young women's fashions. When I tell people I sell new women's clothing with tags on eBay, they are surprised. eBay is really special. You can literally start from nothing; just start selling something in your house. You don't need anything more. As you sell, reinvest in new inventory from outlet malls and thrift stores, and go from there.
Q: Where does the inspiration for your business come from?
A: Being a merchant, in various forms, has always run in my family's blood. My great-great-grandfather, John Morrison, owned the first general store in Salt Lake City. My grandma was self-made and self-taught. She had a sixth-grade education and immigrated from England with my mother to pursue a better life. She started Shirley's Pool and Spa in Fremont in 1982, and a few years later she opened Secondhand Rose thrift store, located kitty-corner to the pool store. I grew up in a retail store environment, going to work with my mom and grandma every day as a young child.  
Q: What is the most memorable item you've sold on eBay?
A: It was a vintage 80s fully sequined, maxi kimono duster. It was the most glam thing I've ever seen. I got it as part of a pound purchase at a thrift store. I had no idea what it was worth, so I listed it for $600. Within an hour, someone offered $400. I decided to wait to see if I could get other offers, and the person came back offering full price.
Q: How has eBay allowed you to give back to the charity, community, or cause you are passionate about?
A: When I started, people told me that I was not going to make a living by selling on eBay. But it's totally possible to do it. I post a lot on Instagram to help inspire others to start their own business. I use social media as outreach to let others know about what I'm doing and I encourage them to contact me with questions so I can help them sell. I'm also actively engaged in the reseller community and have started hosting seller meet-ups. I wholeheartedly agree with the saying, "We rise by lifting others." Selling on eBay has introduced me to an amazing community of like-minded, strong business women, some of whom have become my very good friends. Every individual has their own set of strengths and weaknesses, and by creating opportunities for meet-up events, my hope is to bring the reseller community together and share our knowledge and tips for success.  
Q: What is your proudest business moment on eBay?
A: Starting a second store (Secondhand Rosa) has been pretty eye opening for me. It was a big accomplishment to learn how to balance the two stores: sourcing inventory, managing listings, shipping. I originally started the new store because I get a lot of questions about opening a business on eBay, and I had kind of forgotten the process. So I started Secondhand Rosa to remind myself how to set up a store. I didn't really tell anyone I was doing it and didn't talk about it on social media at all. Within women's trendy fashions, there's an impression that the people with the most Instagram followers don't have to try as hard as smaller sellers. But with the new store, I've shown that you don't have to have a huge social media following to be successful on eBay. Within six months, Secondhand Rosa is already far outselling my original store, Rosie's Recycles.  
Heather is an eBay Seller Diversity Advocate, working with eBay and her local community to empower and grow small businesses with owners from diverse backgrounds. Heather specifically advocates for young women entrepreneurs.