Łukasz Gliński and Mirek Sobczak
Vintage Audio Shop
Katowice, Poland
Lukas and Mirek quit their corporate jobs and decided to fully commit to their passion for music. Today, they are running the Vintage Audio Shop, giving a second life to stereo equipment from a bygone era.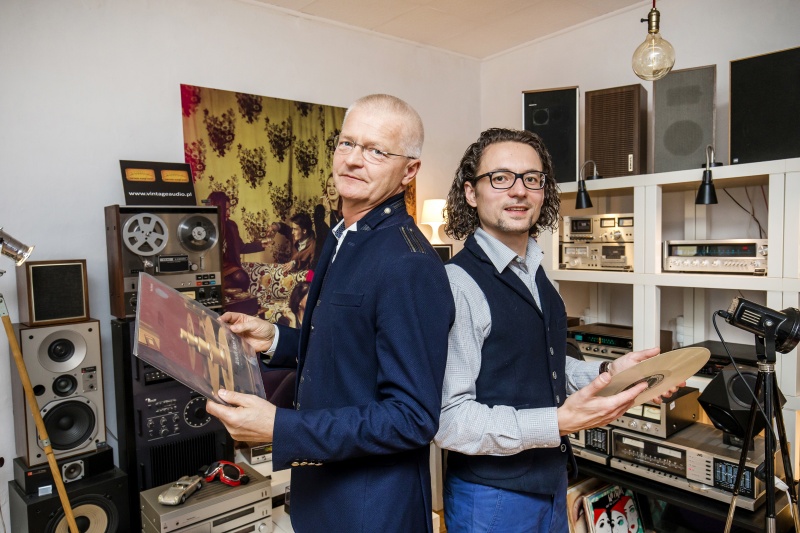 "Renovating stereo equipment from the 1960s and 1970s is often a very complicated process and can take months. Every time we make every effort to ensure our equipment sounds exactly as it originally did. Hearing the first sounds played by a gramophone from a bygone era is a truly unique experience and a musical time travel."                                                                          - Łukasz Gliński

Lukas and Mirek have long been fascinated with analogue audio equipment. As their passions grew, they began collecting and refurbishing gramophones and tape recorders from the 1960s and 1970s. A moment came when the hobby evolved into something so big that Lukas and Mirek decided to quit their jobs and start fulfilling their dreams. They opened up a brick-and-mortar store, which became a meeting place for fans of music and vintage stereo sound. They eventually decided to sell the renovated hi-fi equipment on eBay, and today they share the fruits of their labor with music fans from even the most remote corners of the world.

Previous Next