25 Years of Inspiration, 25 Custom Kicks
For 25 years, sneakerheads have copped and dropped the dopest kicks on eBay, building a community and making it their own. To celebrate our 25th anniversary, we've teamed up with Vashtie Kola, Aleali May and top customizers, Cestlavic, DeJesus, Kickstradomis, Mache, and Sierato, to create 25 pairs of bespoke sneakers inspired by the last 25 years of pop culture.
#25Kicks Ambassadors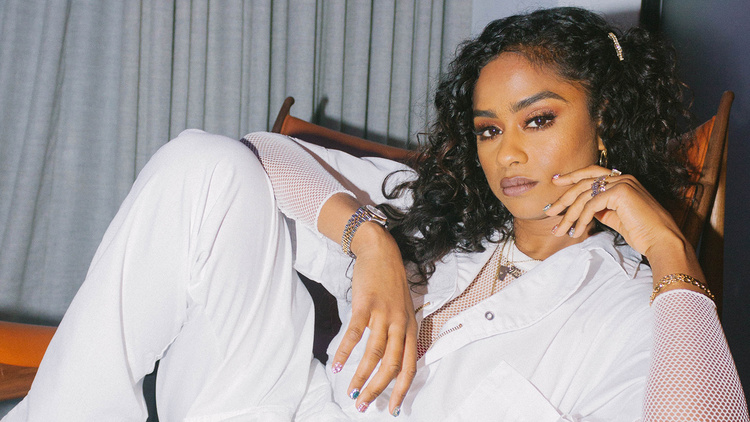 Vashtie Kola
Vashtie Kola (Va$htie), the first woman to design a pair of Jordans, is a creative force with serious cred in the sneaker game. A filmmaker, artist, designer, and DJ, she pushes boundaries in footwear and beyond. As part of #25Kicks, she partnered with Aleali and Kickstradomis to create the eBay 25th Anniversary shoe.
Aleali May
A style luminary, Aleali May holds sway in celebrity and internet circles alike and was the first woman to collaborate on the design of a unisex Jordan. Beyond fashion, she has evolved into an acclaimed creator and customizer, and partnered with Vashtie and Kickstradomis to create the eBay 25th Anniversary shoe.
Kickstradomis
What happens when a lifelong love of art and a passion for sneakers collide? Kickstradomis emerges. One of the most respected customizers in the game, the LA-born artist's sought-after designs have graced the feet of sneakerheads and celebrities alike, on the runway, NBA courts, and on streets across the globe. Partnering with Vashtie and Aleali, he handcrafted the eBay 25th Anniversary shoe.
#25Kicks Collection
With some of the most iconic shoes from eBay's history as their canvases, our customizers took inspiration from the biggest sneaker, fashion, and pop culture trends from the past 25 years.
To celebrate and support the makers of this collection, all proceeds of the auctions will go back to the artists. eBay is proud of our role in helping evolve sneaker culture, and we look forward to the next 25 years of serving sneakerhheads around the globe. Shop the collection.
Shop the Collection
As a sneakerhead hub for 25 years, we've got everything you're looking for, from the latest drops to old-school cops.
P.J. Tucker x eBay
For 25 years eBay has been hooking up sneakerheads, including one of best in the game, NBA center, P.J. Tucker. He invited us to Houston to tour his collection and share his eBay favorites.
Celebrating 25 years of eBay and sneaker culture