With a lot of the changes announced in the July Seller Release coming in just a few weeks (end of September / beginning of October), and the launch of the eBay Top rated seller program, I've been hoping to catch up with some of the folks here at eBay regarding what's coming.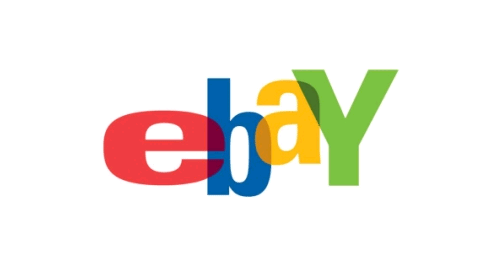 I managed to sit down with Gene Cook, Director of Global Search at eBay earlier today. In addition to providing us with a little bit of information about himself via the "5 Minutes With…" questionnaire, I also talked to him about some testing happening over the next few weeks (starting 9/2) and here is what he had to say:
Can you give us an overview of what is being tested and why?
Can you talk a little bit more about what this means for sellers?
5 Minutes With… Gene Cook:
Full Name: Charles Eugene Cook Jr.
Nickname: Gene (people in my family seem to go by their middle names)
Official Title: Director, Global Search
What You Really Do: Help understand and manage the performance of eBay Search, including testing and partnering with teams to speed innovation and improvements to make search work more effectively for buyers and great sellers. I get really excited about the basics of eBay—connecting individual buyers and sellers.
Your First Day at eBay: October 20, 2003
Education/Schooling: Vanderbilt University (Pre-Med/English); Stanford Graduate School of Business
Interests: Theatre, Politics, Cars, Trains (because of my son), History, Television, Pop Culture, Space Exploration (my wife makes fun of me for that)
Favorite Quote: too many…
Most memorable eBay experience: I found on eBay the exact 1969 Corvette that my dad had when I was in high school. I bought it back and am now sharing it with him and my 4-year-old son.
Most recent eBay purchase/sale: Just bought a December 1969 Life Magazine with an article on NASA astronauts and their matching Corvettes
Favorite Albums: Lyle Lovett (Live in Texas), Counting Crows (most everything), and listening to more jazz lately
Favorite Movies: Shawshank Redemption, What's Eating Gilbert Grape?, Philadelphia Story, Michael Clayton…
What You Wanted to Be Growing Up: Everything: Actor, Astronaut, Doctor, Entrepreneur, Writer, Politician…
Fill in the blanks:
I should have played more with my son yesterday.
I wish that I could be in two places at the same time or transplant my parents from Kentucky to California.
The first thing I do when I get to work is see how far behind I am on email, check out what I'm bidding on or selling and take my team to coffee to catch up before diving in for the day.
UPDATED 9/4/09
Gene has also made a post to the Announcement Board regarding this test. You can read that HERE.
I've seen the same question come up a couple of times so I wanted to share…
Q: Why isn't eBay crediting me my full feature fee?
A: By proactively crediting (prorated by duration of impact) 20% for listings with affected features, we're crediting at least as much—and in many cases more—than the loss of feature visibility. Restated, sellers' listings will continue to show at least 80% of the time (and in many cases more) just as they normally would. So we're trying to go above and beyond in making our sellers whole.