Well… here it is folks… People have been speculating and wondering what was going to be announced regarding the eBay marketplace for the second half of the year. Wonder no more. Today, eBay announced those anticipated changes, most of which will launch between September 22 and October 1, 2009.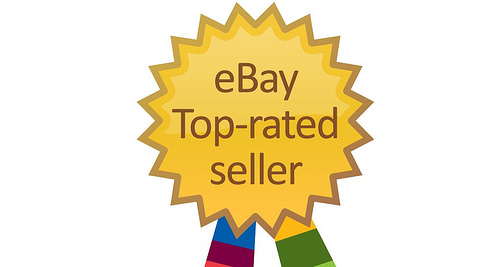 There's a lot to digest, but from what I can tell, the news is broken down into 3 primary initiatives:
1. Rewards for sellers delivering great buyer experiences
2. Enhanced search presents more relevant listings
3. Easier, more profitable selling on eBay
Of course, as with all announcements, the meat of the news is not in the headlines, but in the fine print. Feel free to dig deeper into the news by checking out the AB post.
I've read through everything and, rather than regurgitate what was announced, I wanted to try and understand what it means for the good, small seller on eBay (a group of business entrepreneurs that we continue to claim a very strong affinity for but that has, for the most part, shared ill-feelings in the comments section of this blog since inception).
With regard to delivering a great buyer experience:
1. Getting Detailed Seller Ratings (DSRs) of 1s and 2s is bad. No brainer, right? Moving forward, eBay will shift from focusing on average DSR scores to the number of low DSRs (1s and 2s) as a way to better measure buyer satisfaction.
2. Because international transactions can be more readily subject to factors outside a seller's control, only domestic DSRs will count toward eBay.com requirements. Another benefit of this is that sellers will be able to expand their business globally without fear of impacting their status on eBay.com.
3. The PowerSeller program is getting a new eBay top-rated seller status in October that will reward sellers for providing great buyer experiences based on the new aforementioned way of looking at DSRs. eBay Top-rated sellers will receive 20% Final Value Fee (FVF) discounts, increased visibility in search results for Fixed Price listings, exclusive access to purchase Featured First and a top-rated seller badge on item pages.
Top-Rated Seller Badge (below and right):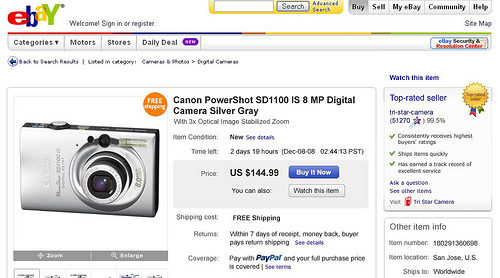 According to a press release earlier today, this Top-Rated Seller program is a change to the current PowerSeller program that will immediately qualify 150,000 Top-Rated sellers when the program goes live in October. Any seller with at least 100 transactions a year and $3,000 in sales volume can qualify (based on buyer feedback). If my math is right (let me know if it isn't), this means that any seller, based on buyer feedback, that sells an average of 2 items per week at an average cost of $30 an item, now qualifies as a Top-Rated Seller in the PowerSeller program. It's estimated that 70,000 sellers who do not currently meet the volume requirements for the existing PowerSeller program, will earn eBay Top-Rated Seller status.
One thing I did see in the AB post, that I need to get more clarification on, is the following: "Starting in October, there will be a new minimum standard for all eBay sellers based on the number of low DSR (1s and 2s received). The minimum standard will be more strict in April, 2010." More strict how, exactly?
More key updates:
1. Updates to the Seller Dashboard means that starting in September, you'll be able to see daily updated snapshots of your low DSRs (1s and 2s) and standing toward the new Top-Rated seller requirements through a link at the top of the Seller Dashboard.
2. A new Search Visibility tool will help you evaluate how your Fixed Price and auction-style listings are performing in search results.
3. A new automated unpaid item resolution process will cut the time in half. It's being rolled out for the holidays and will block negative feedback when a seller opens a claim and a buyer doesn't pay.
Like I said, a lot to digest. As always, I welcome your comments and feedback below. I'm also taking suggestions for follow-up posts that dig deeper into certain aspects of today's announcements. This blog works only with your feedback – regardless of sentiment – so please let me know what you're thinking.
If you're discussing the announcement on Twitter, please use the following hashtag in your tweets so we can easily track feedback and answer questions: #eBayTRS.
Webinars
There will be informative webinars on Tuesday, July 28 and Thursday, July 30. You can access those by clicking here.
Other key pages:
– Overview
– Details
– FAQ
– Seller Standards Chart
– Low DSR calculation examples
– Best Practices
– Seller Checklist
Related Reads:
TameBay: eBay.com Announce Changes for Sellers
AuctionBytes: eBay Revamps PowerSeller Program as part of September Changes
eBay Strategies: Major eBay Changes Announced Today: Part I/III
Cheers,
RBH