For the home design industry, there's no better showcase than Milan Design Week, the world's largest trade show for home furnishings. This year's event, which took place April 17-22, drew an estimated 300,000 visitors. And eBay Italy was right in the thick of it, with an attention-grabbing "temporary apartment."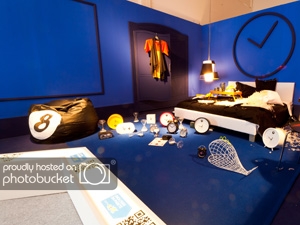 In the center of the design zone, eBay staff decorated a loft apartment to the hilt with a wide selection of new home and garden items that were available to browse and buy via mobile device. Items from eBay Top-Rated Sellers (eTRS) were prominently featured.
More than 35,000 people visited the eBay Temporary Loft over six days. It generated significant buzz, including from the leading Corriere della Sera newspaper, which featured it as "one of the 5 events not to miss at Milan Design Week."
Visitors were enthusiastic about the experience. "I would never have thought one could furnish a whole apartment on eBay," said one.
"The most common feedback was surprise and delight at seeing an eBay virtual shopping window, presenting a wide selection in a real-life space, all wrapped in an innovative mobile shopping experience," said Irina Pavlova, Public Relations Manager for eBay Italy.
"The eBay Temporary Loft helped us drive eBay brand consideration in Italy, shift perception and create buzz among multiple stakeholders during the world's most important annual Design Week event in Milan," Irina added.
The idea of an eBay pop-up store was tested in London for Christmas 2011. The eBay Christmas Boutique showed consumers that holiday shopping by mobile meant no lines, no cash and no bags.
"The incredibly positive results from the London pop up demonstrated a strong appetite among consumers to engage with the eBay brand face-to-face," said Julia Hutton-Potts, head of Consumer Public Relations for eBay Europe. "Inspired by the London pop-up mobile experience, we chose the opportunity of Milan Design Week to bring the eBay mobile shopping experience to life for Italy."