I know, I know. For those of you that know me well, when you think of Fashion Week, you think of RBH. Okay, maybe not. But in the past, you may not have thought of eBay either when it came to exclusive, new collections from designers. Until now.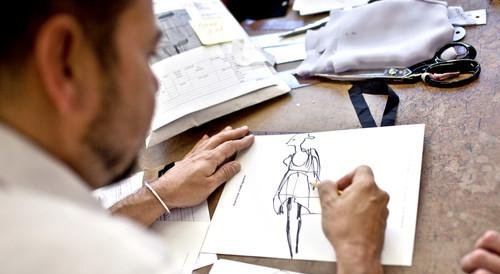 Narciso Rodriguez for eBay Collection
eBay inked a first-of-its-kind agreement for designer apparel sales with the announcement of plans to introduce the Narciso Rodriguez for eBay collection — an original eight-piece capsule collection sold exclusively on eBay beginning in Spring 2010. The collection of designer dresses, tops, jackets and a classic pencil skirt will be available for purchase at fixed price points of $75 to $350 USD.
"The collaboration with eBay has provided me with an exciting opportunity to design a collection aimed at a broader audience," said Rodriguez, who regularly dresses the likes of Sarah Jessica Parker, Claire Danes and Jessica Alba—his most recent worldwide attention grabber has been with the unique dress worn by First Lady Michelle Obama on the night of her husband's historic win. "I am extremely excited by the possibilities that this sales channel brings to both companies."
Norma Kamali Exclusive Collection for eBay
24 hours later, Norma Kamali announced an exclusive eBay line – called NormaKamaliBay – that is available now and features items for $250 or less.
In the following behind-the-scenes video, Norma Kamali speaks with eBay's Constance White about her decision to launch the exclusive collection on eBay: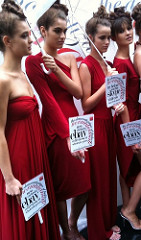 Kamali also announced the launch of a new free iPhone app (available now) that allows you to purchase items, get company info and send favorites to social media sites like Facebook / Twitter.
Admittedly, as you can see by my penchant for T-shirts and red sneakers, I'm not necessarily the target audience for this kind of news but there's no denying the significance of two leading designers launching exclusive collections for sale only on eBay and you can be sure I'll be looking to possibly find a Christmas present for my wife on there.
Cheers!
RBH