The annual SEMA aftermarket auto show in Las Vegas is an extravaganza of epic proportions. This year, more than 140,000 gearheads descended upon Vegas to get an up-close and personal look at every imaginable way that manufacturers and sellers are modding, tuning, decorating, and otherwise enhancing their cars and trucks. Kris Rabideau, eBay Motors merchandising manager, described the event as "the Superbowl of aftermarket parts and accessories."
SEMA attracts industry leaders from more than 100 countries in the automotive, truck and SUV, power sports, and RV markets. It also provides attendees with educational seminars, product demonstrations, special events, and networking opportunities.
eBay Motors is integral to the vibrant aftermarket automotive market—so of course, we had a prominent presence at the show. An an exhibitor at the event, we were there to drive engagement and build relationships with P&A business sellers. This strong presence allowed us to meet with automotive industry leaders and engage with top P&A sellers—with the goal of aligning around seasonal strategies, grow inventory, and ultimately deliver more sales.
For all the gearheads—sellers and buyers—who were not able to attend the show, our eBay Motors Blog produced a suite of nine articles about the show. The highlights included:
-       Six Major Trends at SEMA 2015
-       Chip Foose: Looking Back On SEMA 2015
-       Paint that Conducts Electricity, and Glows with a Switch
-       The 3D Printing of Road-Worthy Cars Takes Big Step Forward
-       Rapper Ludacris Keeps It Real With His 20-Year-Old Acura
"eBay motors makes it easier for the people who love cars to interact with the products that help them do what they love the most," said Sree Menon, general manager of eBay Motors. "It makes sense for us to stay connected with them to show them that we are serious in this business, how we can contribute to them, and how we can support this business in the long haul."
SEMA 2015 - Las Vegas, NV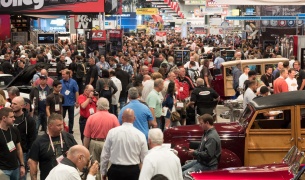 More than 140,000 attendees participated in the auto show.
The eBay Motors team was on hand to answer any questions.
The eBay Motors team was on hand to answer any questions.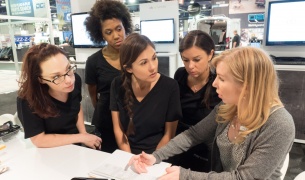 The eBay Motors team was on hand to answer any questions.