On Monday, eBay announced the launch of its SM Applications program meaning that for the first time, sellers of all sizes, can access tools embedded within my.ebay.com targeted at helping grow businesses, reduce costs and streamline operations.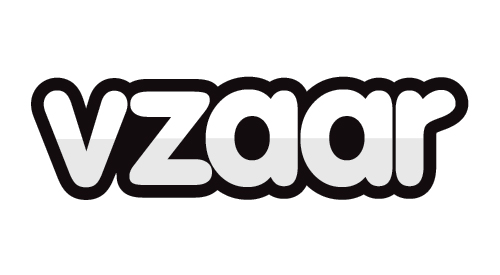 Due to the many different applications being made available, solving for various different business solutions, I thought it would be neat to start featuring a different application in standalone blog posts. So without further ado, I thought I'd kick things off with our good friends over at vzaar. Enjoy!
The vitals:
SM App: vzaar
What it solves for: vzaar hosts and streams video for sellers looking to improve the quality of their listings.
Why you should care: Whether you want to show the products you sell in greater detail or explain in person the range of items you sell, adding video to your listings is simple and easy to do with vzaar.
What you can do: Upload your video to vzaar from My eBay; customize your video player; select which listing(s) you wish to add the video to.
Supported browsers: Firefox 3.5, IE 7, IE 8, Safari 4, Google Chrome
Supported languages: English
Supported eBay sites: http://ebay.com
Required eBay subscriptions: Selling Manager or Selling Manager Pro
Advanced Player Settings include:
* Variety of player sizes (Small, Medium, Large or HD)
* Customize your player with border colors
* Borderless Player option
* Unbranded Player option
* Auto Play option
* Brand Text option
eBay Settings include:
* Add to listing feature – no HTML skills required
* Embed video into Single or Multiple listings
* Add to About Me page
* Replace & Delete video options
About the vzaar application:
The first approved Selling Manager application featuring video, the vzaar application allows eBay sellers to quickly and easily add video to their eBay listings for a more dynamic shopping experience. In a matter of seconds a seller subscribed to Selling Manager can now shoot a product video, upload that video to their vzaar application in My eBay and insert it into any live or scheduled eBay listing.
The standard vzaar application is available free to all Selling Manager and Selling Manager Pro users on eBay.com. In addition, there are a premium set of application packages available that offer advanced features such as bulk listings of video and unbranded video players.
About vzaar:
Founded by two former eBay UK employees in 2007, vzaar has focused on making it as simple as possible for eBay sellers to improve the quality and look of their listings. In 2008, the company won the runner-up award for Best Design at the eBay Developers Conference, and in July 2009, vzaar made a number of its new features available to its users that includes High Definition (HD) video and Customisable Video Players.
According to the team, vzaar powers over 50,000 eBay video listings a month.
The vzaar team:
Screen shots:
Related:
Ina Steiner of AuctionBytes.com sat down on the phone with Jamie Parkins, COO of vzaar, to discuss the SM Apps program and what vzaar means for eBay users. It's a great conversation worth checking out. You can download/play the short podcast HERE.
John Lawson (aka ColderICE) has a nice blog review posted too. Check it out HERE.
So there you go. I hope you found it helpful. I look forward to sharing more apps with you soon. Next up: My.ShipRush (shipping automation).
Cheers!
RBH