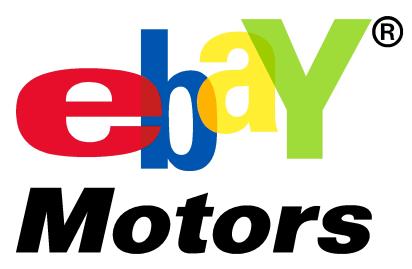 EBAY MECHANICS CHALLENGE LAUNCHES AT SNETTERTON 
eBay Motors challenges Edd China and Tom Onslow-Cole to transform a milk float into a race car
Friday, 10th August 2012
eBay Motors launches its Mechanics Challenge at Snetterton with British Touring Car Championship (BTCC) star Tom Onslow-Cole and TV motoring expert Edd China to highlight the wealth of automotive parts on the site. 
eBay Motors challenges Tom and Edd to turn a milk float into a race car using parts and accessories from eBay Motors, the UK's leading  online automotive marketplace with more than 18 million listings and 250,000 cars and motorcycles for sale.
During the next month Edd will work with the eBay Motors BTCC team engineers in a challenge that will showcase their skills as top mechanics and the huge range of parts and accessories available on eBay Motors.  The activity culminates in September with Tom behind the wheel in an exciting final test. 
BTCC fans and motoring enthusiasts will vote on the parts and accessories from eBay Motors that will be used to transform the milk float into a race car. The finished car will be on display for fans at the final BTCC round at Silverstone on the 7th October 2012.
Edd China, eBay Motors blogger and host of Wheeler Dealers, commented: "This is a really tough challenge, but I am very excited to be working with Tom and the guys from the eBay Motors BTCC team to build this vehicle.  The range of items available from eBay Motors will make our job a lot easier, and we look forward to getting started on the developments."  
Tom Onslow-Cole, eBay Motors team driver, added: "I have never been involved in anything like this before and can't wait to get started. Having driven the milk float around Snetterton it is clear that we have a massive amount of work on our hands. We have got some great engineers working on the car and I am eager to see what is in store for the final challenge."
For exclusive videos, imagery and to see the latest vote statistics go to www.ebaymotorsbtcc.co.uk   
This is eBay's third season involved in the 2012 Dunlop MSA British Touring Car Championship (BTCC), although the first as title sponsor of the team. Rob Collard, Nick Foster and Tom Onslow-Cole are the three drivers in 2012, and the team is currently lying in first place in this season's Independent Team Championship.
ENDS
For more information please contact:
Oliver Bethell, Generate Sponsorship
Tel:+44 845 241 8111; email ob@generatesponsorship.com
About eBay.co.uk
Founded in 1999, eBay.co.uk is the UK's largest online shopping destination, providing a platform for more than 17 million unique visitors per month to buy and sell new, unique and used items in a fun and easy way.
eBay has around 40 million live listings on the UK site, with fixed price goods accounting for the majority (61%) of items sold globally.
Sellers of all sizes, including 180,000 registered businesses and more than 100 well-known brands and retailers use eBay.co.uk to reach the UK's largest online shopping audience.
eBay.co.uk is owned by eBay Inc, which has expanded to include a range of brands that help consumers find and purchase the goods they want including eBay, PayPal, Shopping.com, RedLaser, Milo and others.
About Tom Onslow-Cole
Tom started his racing career in karting as he contested the Camberley Kart Club Championship in 1997. Ten years later he signed for WSR to drive alongside Colin Turkington in the British Touring Car Championship (BTCC).
His first season in the BTCC saw him finish tenth position in the driver standings and he took just five races to finish on the podium. His maiden win came at Snetterton after just 20 races and in 2008 he accepted an invite to drive for the factory-based Vauxhall team.
Tom joined the eBay Motors team in March 2012 alongside Rob Collard and Nick Foster and currently lies seventh in the individual BTCC driver standings with 125 points.
About Edd China
Edd is a motor specialist who is famous for presenting British TV shows Wheeler Dealers and Auto Trader. Wheeler Dealers is shown on the Discovery Channel and sees Edd China and his co-host Mike Brewer restoring old motor vehicles within a budget.
He holds a degree in Engineering Product Design from London South Bank University and is managing director for Cummfy Banana Ltd, which was set up in March 1999 to design and manufacture unique vehicles for advertising, corporate promotional work and special events. 
Edd holds the Guinness World Record for developing the 'fastest furniture' at 92 mph.  He has also appeared on the BBC's motoring showTop Gear.