I first wrote about this story back in August and September of last year. You can see that initial post here.
According to a press release this evening, eBay Inc. has signed an agreement to expand its Asian operations to include Gmarket, Korea's leading online marketplace. The tender offer is at $24.00 per share for a total purchase price of up to approximately $1.2 billion.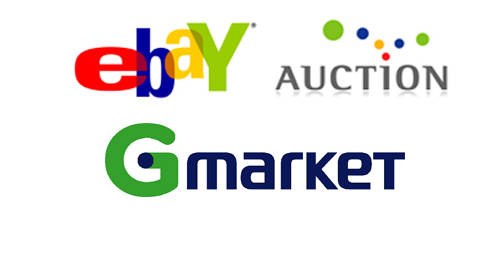 From the release:
At closing, eBay will hold at least 67 percent of Gmarket as a result of shares tendered pursuant to agreements to tender with members of management and other investors sufficient to satisfy the minimum tender condition, as well as new shares issued by Gmarket in connection with the combination of Gmarket and eBay's existing Korean marketplace business, Internet Auction Company. Shareholders that have signed agreements to tender include Interpark Corporation and its chairman, Ki Hyung Lee, current holders of approximately 34 percent of the outstanding shares of Gmarket. eBay will combine Gmarket's operations with IAC, while maintaining separate sites.
When I first received a briefing on Gmarket last year, I admit I wasn't totally aware of the significance of the potential acquisition. However, according to a recent IDC market update on Korea, it is the 6th largest ecommerce market in the world (behind the U.S., Germany, U.K., China and Japan).
"The combination of Gmarket and IAC establishes an exceptionally strong leadership position for eBay in one of the world's largest, most dynamic and innovative e-commerce markets," said John Donahoe, eBay Inc.'s president and chief executive officer. "This deal creates strong operational synergies between the two market leaders, offers more opportunities for sellers and enhances our ability to better serve complementary consumer segments."
As I reported last year, eBay entered the Korean market in 2001 when it became a majority shareholder in Internet Auction Co. (IAC), Korea's largest auction-based ecommerce site. IAC began service in April 1998 as the first Korean company to offer online trading, and has since grown to become one of the leading services of its kind in Korea. According to the press release, Gmarket and IAC websites will remain separate but will operate within a single organization.
Gmarket recorded $2.6 billion (3.98 trillion Korean won) in gross merchandise volume in 2008 and will become a part of the overall eBay Marketplaces business moving forward.
The full press release is here.
Cheers,
RBH
Additional Information and Where to Find It
This announcement is for informational purposes only and is neither an offer to purchase nor a solicitation of an offer to sell shares or American Depositary Shares of Gmarket. At the time the offer is commenced, eBay and its acquisition subsidiary will file tender offer materials with the U.S. Securities and Exchange Commission (the "SEC") and Gmarket will file a Solicitation/Recommendation Statement with respect to the offer. The tender offer materials (including an Offer to Purchase, a related Letter of Transmittal and certain other offer documents) and the Solicitation/Recommendation Statement will contain important information, which should be read carefully before any decision is made with respect to the tender offer. The Offer to Purchase, the related Letter of Transmittal and certain other offer documents, as well as the Solicitation/Recommendation Statement, will be made available to all holders of shares or American Depositary Shares of Gmarket at no expense to them at the SEC's web site at www.sec.gov. Free copies of these documents will be made available upon request by mail to eBay Inc., 2145 Hamilton Avenue, San Jose, CA 95125, Attention: Investor Relations or to Gmarket Inc., 9th Floor, LIG Tower, 649-11 Yeoksam-Dong, Gangnam-Gu, Seoul 135-912, Korea, Attention: Investor Relations.
In addition to the Offer to Purchase, the related Letter of Transmittal and certain other offer documents, as well as the Solicitation/Recommendation Statement, Gmarket and eBay file annual and special reports and other information with the SEC. You may read and copy any reports or other information filed by eBay or Gmarket at the SEC public reference room at 100 F Street, N.E., Washington, D.C. 20549. Please call the Commission at 1-800-SEC-0330 for further information on the public reference room. eBay's and Gmarket's filings with the SEC are also available to the public from commercial document-retrieval services and at the website maintained by the SEC at http://www.sec.gov.