Fantasy vs. Reality: How Are NFL Fans Spending Their Money on eBay?
By: Adam Kohler, eBay News Team
We pored through an entire offseason worth of search and sales data on eBay and StubHub to find out if fan favorites match on-field expectations for the upcoming 2018 NFL season.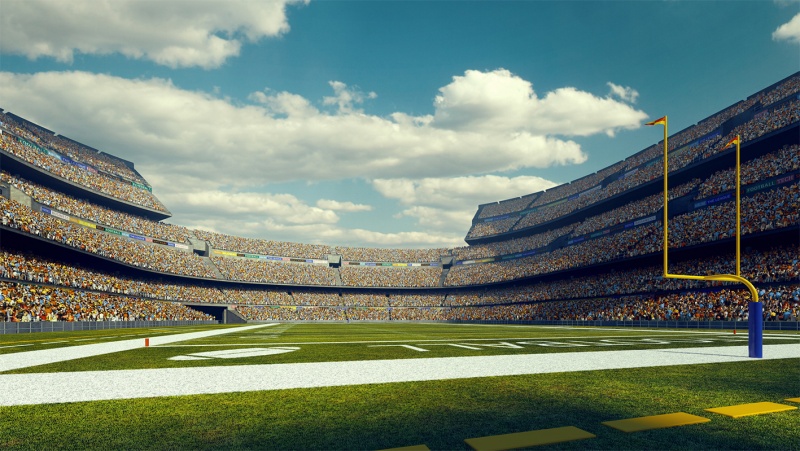 Dallas Cowboy fans lead the way in both merchandise and ticket sales.
New York Giants Rookie Saquon Barkley has generated the most sales among top-ranked fantasy players.
Philadelphia's Super Bowl Championship has fueled fan interest as well as high expectations.
The start of the NFL regular season is just two weeks away. Training camps are in full swing as teams try to get players ready for opening kickoff. Fans are equally as busy, buying up the latest team gear and researching players in preparation for their annual fantasy football drafts.
The NFL is the most popular professional sport in the U.S., generating more than $14 billion in revenue in 2017 alone. Add in the growing monetization of Fantasy Football -- a $7 billion industry in 2017 --  and it's not hard to see how much passion there is for the game.
Virtually every sports media outlet releases team power rankings and player rankings to evaluate who is in the best position to have a breakout year. Given that we at eBay see millions of fans searching for jerseys, flags, t-shirts and memorabilia every day, we decided to get in on the action to tell fantasy from reality.
Using eBay search and sales data, we took a look at what fans are shopping for and compared that to which teams and players have the highest expectations for the upcoming 2018 NFL season.
eBay's Power Rankings - NFL Teams
Using the preseason power rankings from ESPN, we took a look at how closely ESPN's rankings of all 32 NFL teams aligned to eBay's data. Are fans more likely to search for and buy team merchandise when the team has high expectations, or do major market teams, with larger fanbases top the charts, regardless of preseason hype?
Dubbed 'America's Team' by the legendary broadcaster John Facenda, eBay's data shows the Cowboys are still very much a fan favorite. They're averaging more than 44,000 searches per month, and topping all 32 teams in sales volume, despite being outside of the top 10 in the power rankings.
Less surprising is the Philadelphia Eagles, who sit atop the power rankings after winning their first Super Bowl in franchise history this past February. The Eagles come in as a close second to the Cowboys in terms of merchandise sold, as fans were no doubt buying up championship gear well into the offseason. The Steelers and Packers were the only other teams to be featured in the top 10 of ESPN's power rankings and eBay search and sales data.  
At the other end of the spectrum, the Chargers are feeling the effect of being the second team to relocate to Los Angeles (the Rams moved from St. Louis in 2016), ranking last in both eBay search and sales despite finishing last year with a winning record.    
Fantasy Rankings vs. eBay Sales
NFL General Managers know the key to long-term success is finding a franchise quarterback, but in fantasy football, it's all about drafting running backs and wide receivers early. For this report, we used eBay data to look at only the top 30 players from NFL.com's Top 200 fantasy rankings. Do the top-ranked fantasy players also generate the most merchandise sales on eBay? Take a look:
As you can see, fans have high expectations Giants' Rookie Saquon Barkley, taking the #1 spot in eBay searches and sales for the last 6 months, while being a projected first-round pick in fantasy football. All this without ever taking a snap in the NFL.
Taking a look at the bigger picture, there appears to be a strong correlation between a player's fantasy rankings and their eBay merchandise sales, as 6 of the top 10 leaders in eBay sales are also ranked in the top 10 in projected fantasy value for the upcoming season.
The Patriots' Rob Gronkowski, in data and in life, is the biggest outlier - cracking the top 10 in eBay sales, despite being outside the top 20 in fantasy rankings. Although to his credit, he is the top-ranked TE in fantasy football.
Ticket Sales
So now you know what fans plan on wearing to watch the game, but what about where they're going? In their Annual NFL Preview, our friends at StubHub (an eBay Inc. company) took a look at the data around ticket sales to see if the teams with high expectations are also the ones selling the most tickets.

Not only are the Dallas Cowboys StubHub's most in-demand team for the fifth season in a row but they are also the biggest draw on the road. In fact, StubHub sees an increase of nearly 300% in sales over the average when the Cowboys are the visiting team.
After their Super Bowl victory, Philadelphia Eagles are the only new team to crack StubHub's top five compared to last year. Thanks to flashes of brilliance from QB Jimmy Garoppolo last season, renewed optimism for the 49ers vaulted them up 13 spots from last year, while the Rams move up 11 spots into the top 10, following an 11-5 campaign in 2017.
Click here to browse eBay's collection of NFL merchandise and best of luck to your team on the upcoming season!