Retail Revival
Supporting local businesses to thrive in a global marketplace
Learn More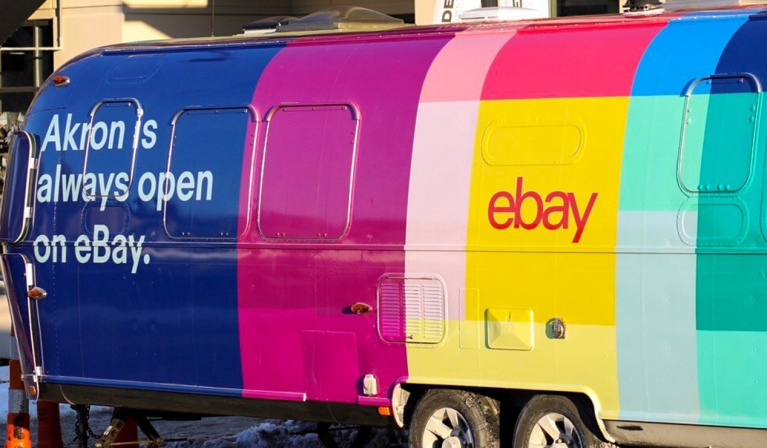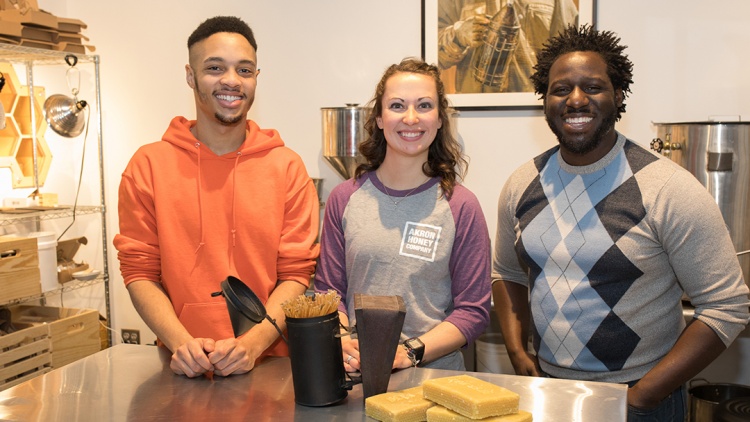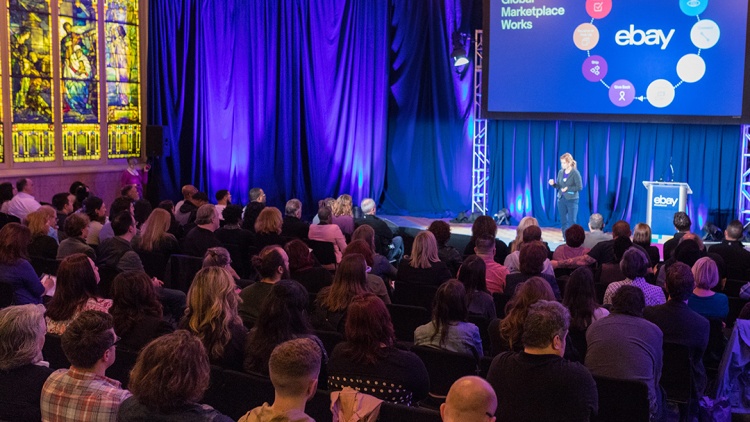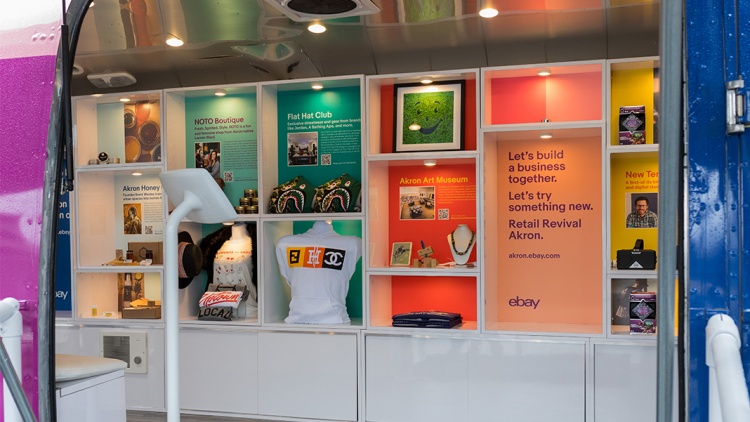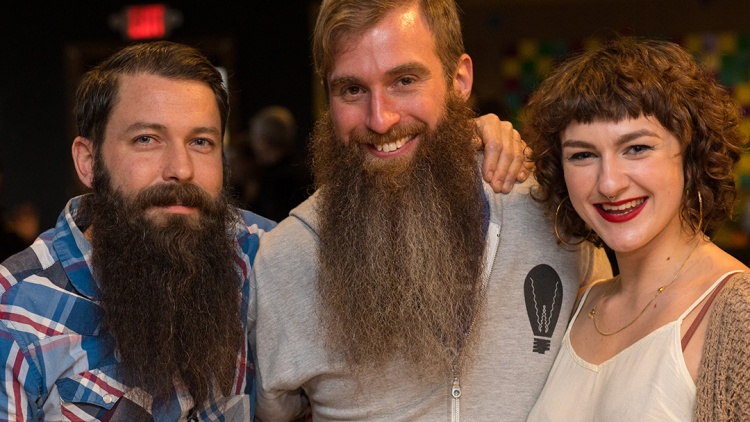 It's about using technology to make people competitive and vibrant, and to put life into communities—not take it out.
Taking local retail global
Always open on eBay
Retailers in Ohio, Michigan and North Carolina, Nova Scotia, Canada, and Wolverhampton, U.K., are learning from eBay how to reach entirely new markets and attract customers from virtually anywhere in the world, 24/7. The program aims to strengthen local economies, create jobs and contribute to the vibrancy of these communities.
Retail Revival, launched in the U.S. in March 2018, builds on similar—and highly successful—local development programs we've executed in in Mönchengladbach and Diepholz, Germany, and L'Aquila, Italy.
Retail Revival
Taking local retail global
Small businesses in select cities in the U.S., Canada and U.K. are capitalizing on a world of new opportunities through eBay's 12-month economic development pilot, Retail Revival.
eBay for Charity
Making it easy to give when you buy and sell
Learn More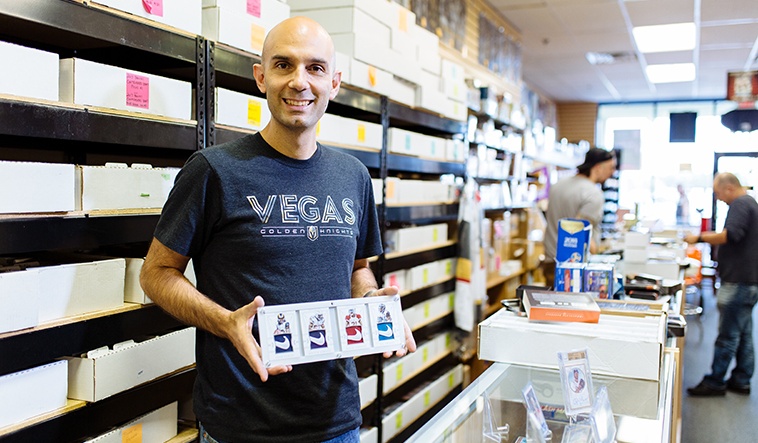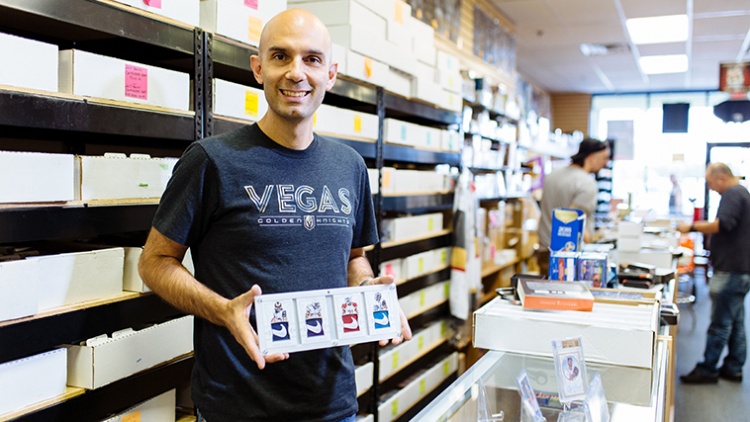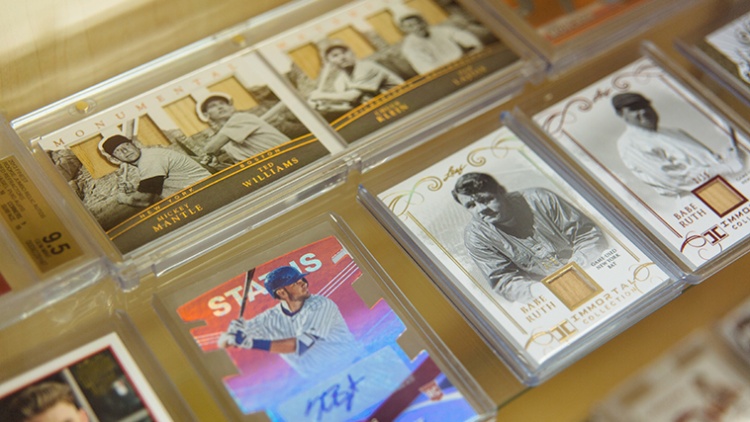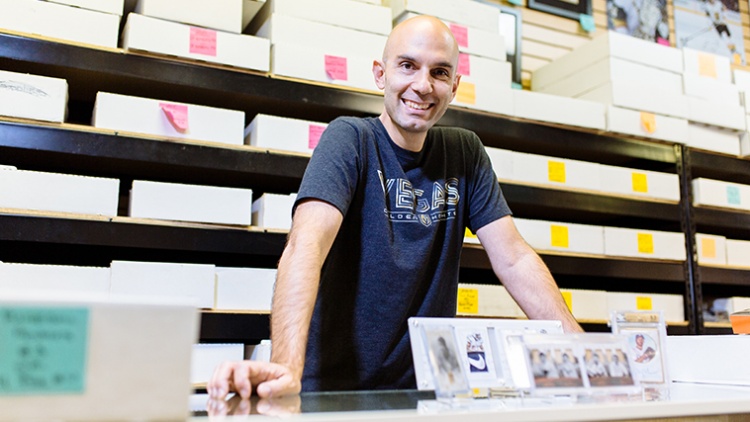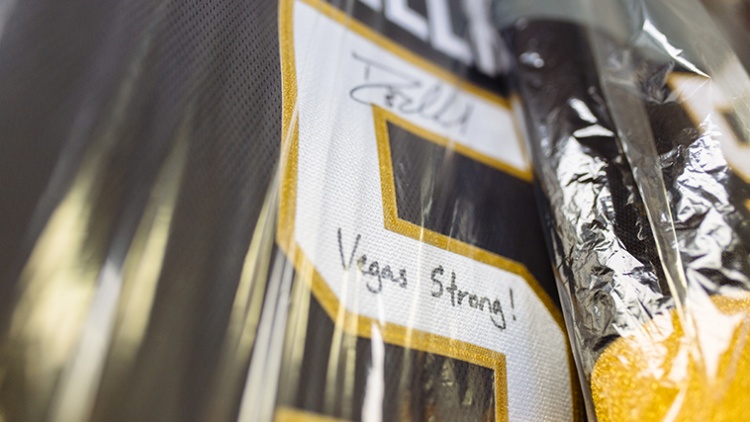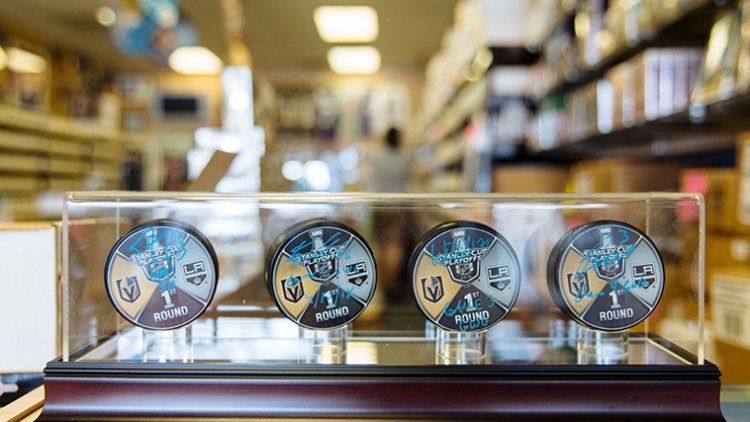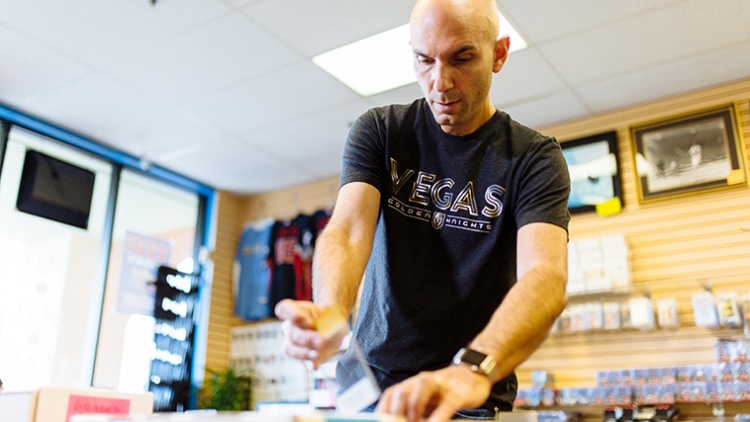 I created Giving Back To Charity to help St. Jude, to help those who suffer, and to create a platform for all of us to connect.
Striking out cancer
Supporting St. Jude Children's Research Hospital
Giving Back To Charity
Marcel's twin daughters were very young when his father was diagnosed with lung cancer. "I kept looking at my kids and thinking their life was just beginning, and looking at my father knowing his life was coming to an end. I couldn't get away from thinking I have to help the children who are suffering from this disease."
Marcel combined his determination to help with his passion for collecting sports memorabilia and opened a charity store on eBay.
In support of Childhood Cancer Awareness Month in September 2018, eBay donated $1 to St. Jude Children's Research Hospital for every like, share and comment of Marcel's video on Twitter, Facebook and Instagram, and $1 for every purchase of Gifts that Give Back supporting St. Jude. eBay also featured inventory from Marcel and other charity sellers throughout the month. In total the September campaign raised more than $40K for St. Jude Children's Research Hospital.
See Marcel's story
Striking out cancer
After losing both parents to cancer, Marcel Bilak turned his grief into a higher purpose—selling items from his sports memorabilia collection to raise funds for St. Jude Children's Research Hospital. See how Marcel's story helped raise $40K more for the charity during Childhood Cancer Awareness Month.
Everyday Heroes
Celebrating people who use eBay to have an extraordinary impact
See their stories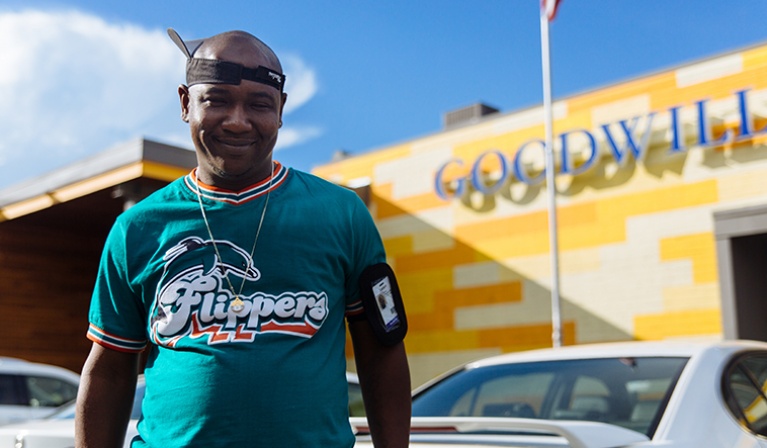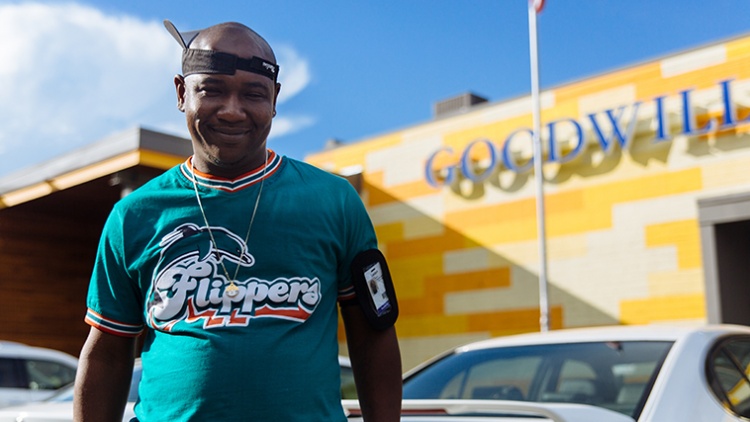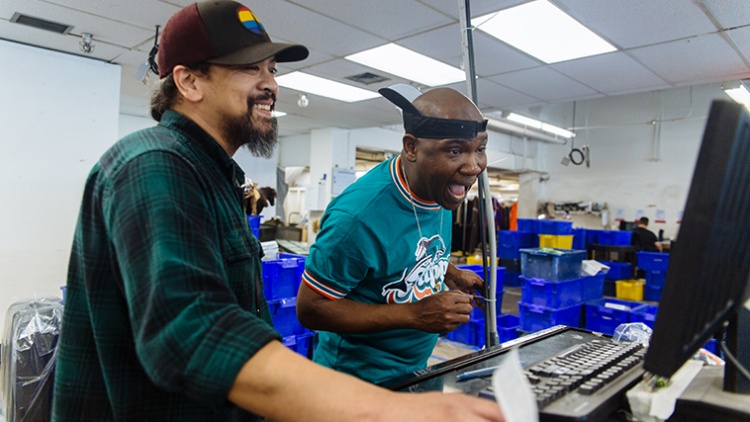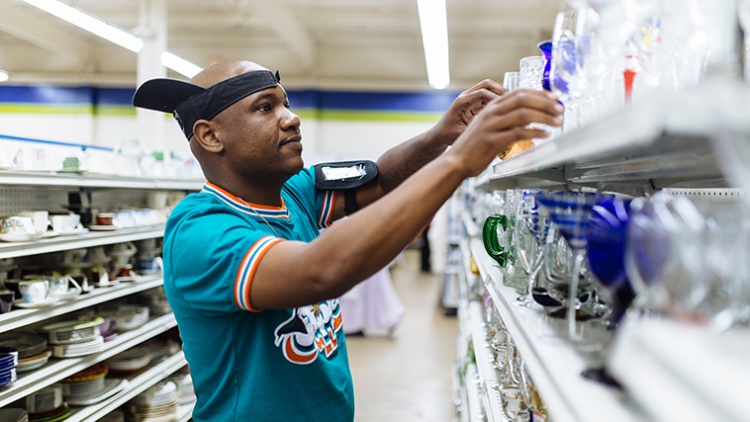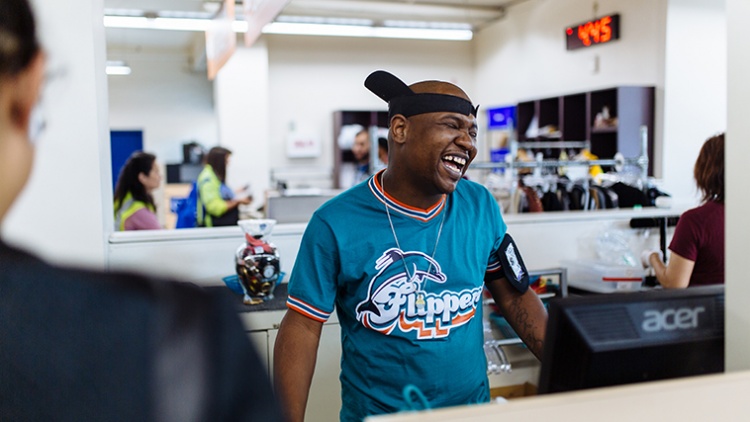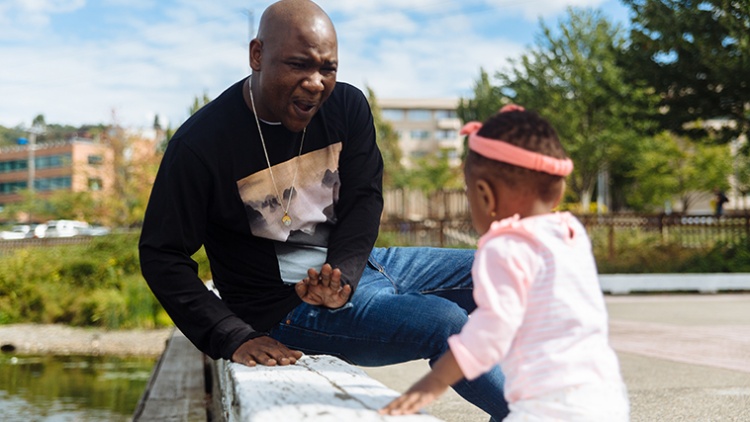 I wake up in the morning and I just get up and breathe. I've been given a second chance. A new fresh air. I try to really represent by example.
Second Chances
Seattle Goodwill
Seattle, Washington
Seattle Goodwill is a nonprofit organization maybe best recognized for its 24 retail stores in northwest Washington and its popular eBay for Charity store where bargains are found daily. But the organization's true mission is to provide job training and basic education to people facing barriers to employment, "Because Jobs Change Lives."
Lazon heard about the organization's job training program over the loudspeaker during his many visits to the Seattle Goodwill store. One day he decided to learn more.
Seattle Goodwill not only provided Lazon with the training to build the job skills he needed, it opened the door to new economic opportunities when it hired him to provide customer service at their retail store.
Today, Lazon helps shoppers navigate the store, assists with questions and returns, and perhaps most importantly, Lazon is the voice on the loudspeaker telling Goodwill shoppers about the organization's job training program.
With his new life taking shape, Lazon has some advice he plans to share with his now one-year-old daughter, Faith, as she grows.
"You can't just wait for an opportunity to come into your lap. There's an opportunity coming; you just got to look for it, and be prepared for it."
See Lazon's story
Second Chances
Lazon Campbell knew living on the streets and in homeless shelters wasn't going to give his daughter the life he wanted for her, or teach her the core values he wanted her to learn. A visit to a Seattle Goodwill retail store showed Lazon it's not just merchandise that can have a second chance at a purposeful life.
eBay.org
Empowering entrepreneurs and building vibrant, sustainable communities
Responsible Business
Behaving responsibly, ethically and sustainably in all areas of our business
About eBay Impact
eBay Impact is the good that happens when people use eBay. It's the opportunities that come from an inclusive economy—thriving businesses, new jobs and financial growth. It's the multiplier effect of giving people a better way to shop—favorite causes supported with every transaction, meaningful purpose and continued value for products.
Read Our eBay Impact 2017 Progress Update
We are a company that lives its values. Our business is built on the belief that people are basically good and that commerce can be a force for positive change.
– Devin Wenig, President & CEO
#ebayimpact #ebayforcharity #retailrevival

People are Talking About eBay Impact